Super Jews, Uber Jews, Bad Jews. In Magic Theatre's latest Bay Area Premiere, Bad Jews, by playwright Joshua Harmon, we are drawn into an intensely personal debate about family, identity and tolerance. While my Jewish friends may relate more to specific Jewish references, my sister and I both agreed that such an incident could, and actually has happened in our family of first and second generation Chinese immigrants.
There are no simple answers in this play.
Set in an apartment, with a view of the Hudson River from the bathroom window (as we are frequently reminded), cousins Daphna (Rebecca Benhayon), Jonah (Kenny Toll) and Liam (Max Rosenak) are brought together by an unfortunate event, the death and funeral of their grandfather.
A humorous verbal sparring between cousins over sleeping arrangements and family wealth rapidly turns ugly as Daphna battles it out with Liam and his shiksa girlfriend Melody (Riley Krull) over who is more deserving of their grandfather Poppy's Chai necklace. To Daphna, the Chai necklace which endured the Holocaust with Poppy is a religious symbol. Being the most devote of the bunch, she righteously argues that she deserves to have the Chai necklace.  To Liam, who adheres to religious traditions more lightly, the Chai represents hope and love worth living for after the Holocaust and sees his intentions for it much aligned to this goal.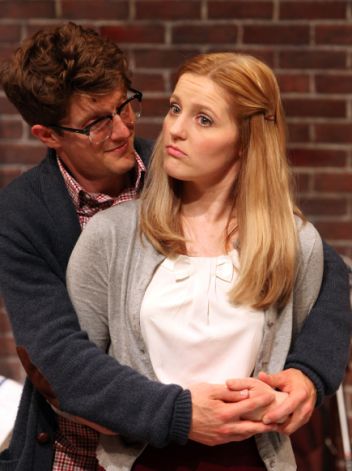 The quick and cutting dialogue delivered with much conviction between the cousins would have been too unbearably raw, if it weren't for Harmon's equal part of comedy in those same lines. He brings us to a deep, dark place where we can grapple with our individual desires of a new future and the remembrance we must pay to the past, our ancestors and their sacrifices.
ALSO SEE: Mill Valley Film Festival 37: 11 days of film, stars, music (Stark Insider Preview)
There are no simple answers in this play. No neatly tucked away ending. Instead, the messy conclusion only leaves more questions for us to ponder — what we do for appearances and what we do in silence because it is what we need to do.