In this Stark Insider episode, singer-songwriter Andrew Ripp talks about discovering his voice (thanks to Mariah Carey no less), song-writing versus hit writing, and tapping into his creative side at 9am everyday, even when the words aren't working.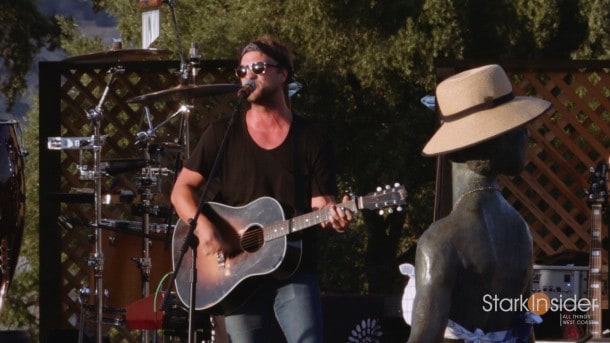 "Now when I get up on stage I'm really trying to show people a guy who has found hope."
Andrew Ripp has seen the ups and downs of the music industry. Four albums in to a career that is on a roll, he recalls dark, "party" days in L.A. "I became like a party animal. The drinking got kind of crazy. I spiraled into this place that kind of pushed all my friends away," he recalls. "I became a person I never thought I'd become."
After his girlfriend left him, he realized something had to give. His entire outlook on life changed. He notes — and this is a first for a Stark Insider interview – that he even found God at that moment.
Flash forward and Ripp is happily married; he's racking up YouTube views for several of his popular music videos, selling albums and tracks on places like iTunes and Amazon, and writing the kind of music that can only come from someone who's been there, done that. On this sunny late afternoon at Robert Mondavi Winery in Napa, he's moments away from taking the stage as the opening act for the ever radio radio Colbie Caillat (interview).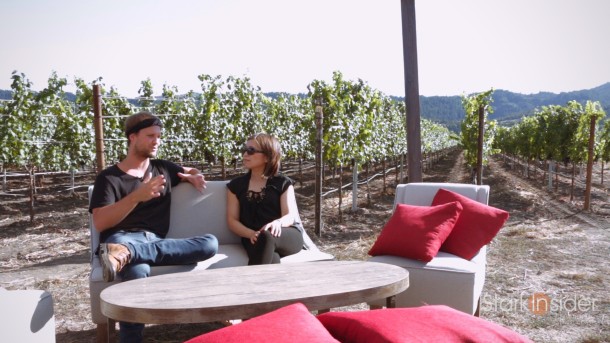 Nashville may also haves something to do with his re-invention. Unlike the highly competitive and "war"-like trappings of L.A., collaboration is the order of the day in Nashville, a place that seems to have helped shape his sound every bit as those dark early days. Close your eyes, and you might note a Keith Urban vibe to some of his tunes, or maybe someone like Vince Gill who collaborated on a track on the album "Won't Let Go" (2013).
Ripp largely credits Ryan Cabrera for opening the door. "He cut a bunch of my songs and suddenly I was like 'Oh wow this can actually be a career, I can do this for real!'"
MORE STARK INSIDER: Colbie Caillat Live in the Vineyard, Napa (Video)
Now, at 31, he's charted on the Billboard Hot 100, Pop 100 and Top 40 Mainstream among others.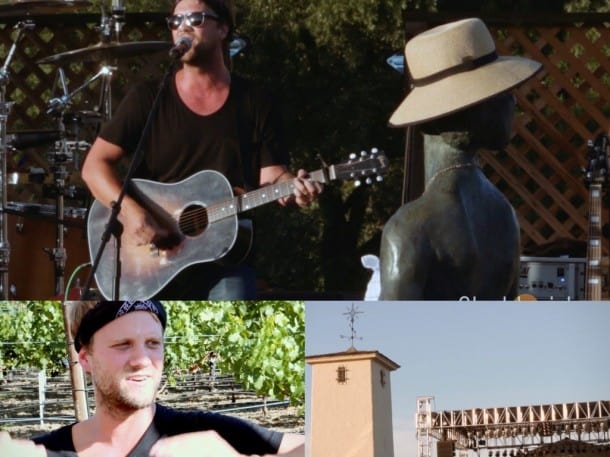 Watch as I sit down, literally in a vineyard (To Kalon, no less, at Mondavi!), to chat with Andrew about his music, career, and finding hope amongst the chaos. Plus, we shot some footage during the concert – check out the incredible sound and energy coming from just one guy (the pace was frenetic, exciting, unpredictable). Pay close attention and you might even hear some… Eminem? If the audience was any indication on this glorious Napa day, Andrew Ripp, as they say, killed it. "Falling for the Beat"? Definitely.
WATCH: Andrew Ripp Live at Robert Mondavi Winery in Napa