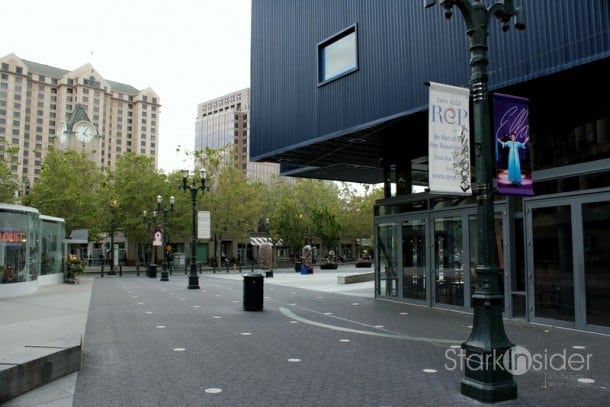 That long feared day has finally–regrettably–arrived. For years, San Jose Rep has flirted with financial ruin. Today, the 34-year-old non-profit theatre confirmed the worst: it has ceased operation as of June 9, 2014.
It's a sad event. No question. The Rep anchored the downtown San Jose arts scene – one that has seen its fair share of ups and downs over the years. I hope Rick Lombardo, Cecilia Clark, and the other 50 or so employees–many now friends with Loni Stark and I–land on their feet, and are able to once again bring their creative talents and passion to the arts community.
REACTION: San Jose Rep Ceases Operation
In this new mobile-first, digital era, there's not much surprise that the arts is a tough act; a grueling, daily battle for survival. At every turn it seemingly takes one miracle after another to stage a production. Whenever the curtain dropped on opening night at the Sobrato Auditorium you could feel a sense of relieve, even euphoria. We made it for one more show! And there were so many greats over the years. I'm ever thankful we could be part of the Rep experience over the past six years of our coverage for Stark Insider. It was in 2009, for The Kite Runner production, that Rick Lombardo and his team for so kind (and daring!) to invite us to interview the cast. It was our first theater video, and an experience we'll never forget.
Just when I think new media ventures are tough, and lament the hurdles that face us every day, I am reminded of those that commit so tirelessly to non-profits in general, and the arts specifically. It puts silly worries in perspective.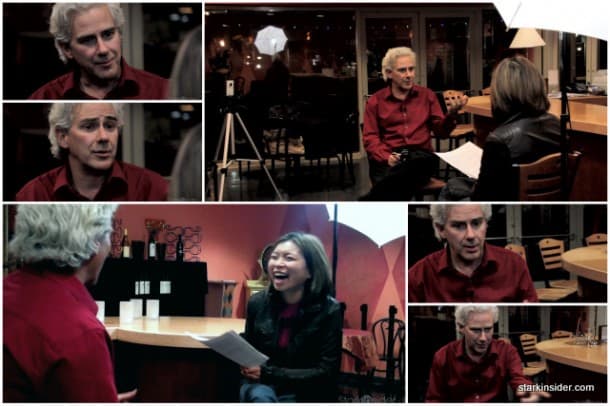 It will be interesting to see what happens to the space in San Jose. I find it almost preposterous that here, in the heart of Silicon Valley, we will no longer have a flagship LORT theater house. How can that be? It feels completely wrong. Yes, we're about technology, but we should also be a first class patron of the arts. Fortunately the Bay Area still has many venues: Berkeley Rep, A.C.T., Magic, SFP in San Francisco, and TheatreWorks in Palo Alto, not to mention scored of smaller community houses and black boxes. Not being able to walk across Cesar Chavez park on a brisk valley evening, stroll Paseo De San Antonio, and then mingle with energetic staff and friends in the lobby before a play at the Rep will be an experience I will miss.
As they say, the show must go on. I wish everyone at the Rep that we've met over the years best of luck. And thanks for enriching the community and our lives.
STATEMENT VIA FACEBOOK FAN PAGE: San Jose Rep to Declare Bankruptcy