Guess travel post by Johanna Linden. A few ideas for those looking to explore beautiful destinations – all of these are within a three hour drive of San Francisco.
It's a tough call to pick the greatest city in the whole of the United States, but San Francisco must make the top three at least. A swirling mixture of bohemian charm, upmarket dining and noisy college activism, it may be the last city in America that feels like it still hasn't quite shaken off the 1960s.
But no visit to this West Coast mecca would be complete without sampling the delights of the surrounding area. Venture away from the steep streets and iconic sights and you'll find a treasure trove of delights less than three hours from your doorstep. Here we sample the very best of them.
Sam's Anchor Café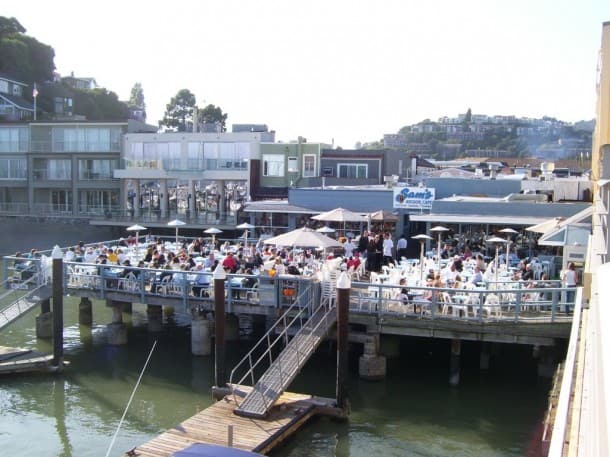 Is there another bar in the whole of America as iconic as Sam's? Situated just to the North of the city in the charming little town of Tiburon, it attracts punters from all walks of life. The boating set sail over and drop anchor nearby, the sporty types leap on their bikes and make a day trip of it and the regular folk pay the ferry fee and make their slow way over across the Bay. This eclectic clientele gives the place a vibrant, inclusive atmosphere and the views across the Bay are unparalleled.
Muir Woods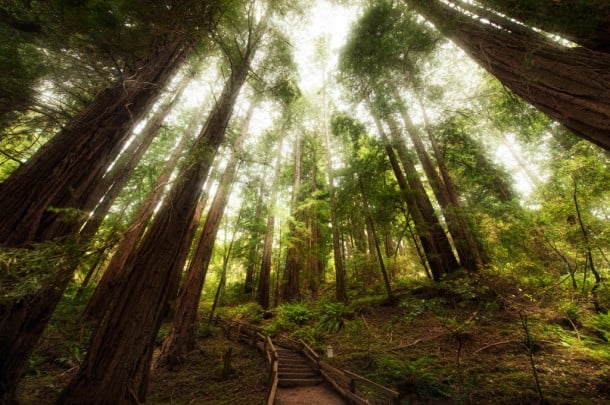 A towering canopy of ancient Redwoods makes up the principle reason to visit Muir Woods. Located a mere 12 miles outside the city, this long-standing forest contains some of the biggest, oldest trees in the whole of America; and watching the sunlight slowly filter down between their branches is a magical experience. Internationally famous as the location of a pivotal scene in Alfred Hitchcock's Vertigo, the woods are every bit as eerie as their reputation suggests, but utterly spellbinding too. Setting foot here is like slipping back into a prehistoric age, one in which modern America has only existed for a fraction of a second. Day trips such as this can also be conveniently booked by your concierge, such as the concierge at the world renowned Fairmont San Francisco, to make the most of your time whilst in exploring the magnificent city.
Bike to Sausalito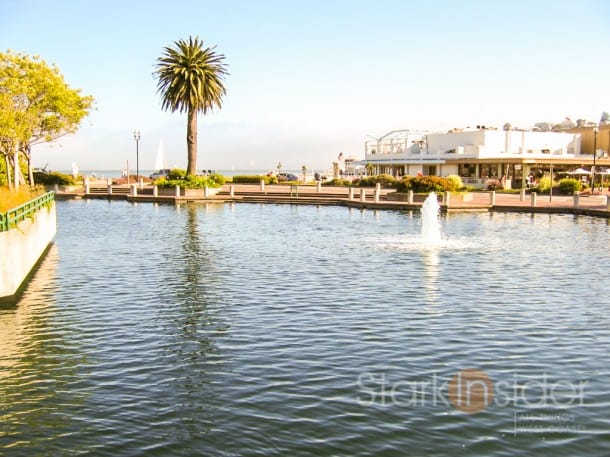 Ask anyone to picture San Francisco and one thing will instantly spring to mind: the Golden Gate Bridge. The most-iconic structure for hundreds of miles, the Golden Gate has appeared in more movies, photographs and postcards than anything else on America's West Coast. No trip to California would be complete without making your way across it, but why not make the experience a day trip in itself? Sausalito, on the far side of the bridge is a marvel in its own right, with surrounding countryside that's some of the best in the Bay Area. Rent a bike and cycle across the entire expanse for a rewarding trip across one of the world's great landmarks.
Take a Trek through Wine Country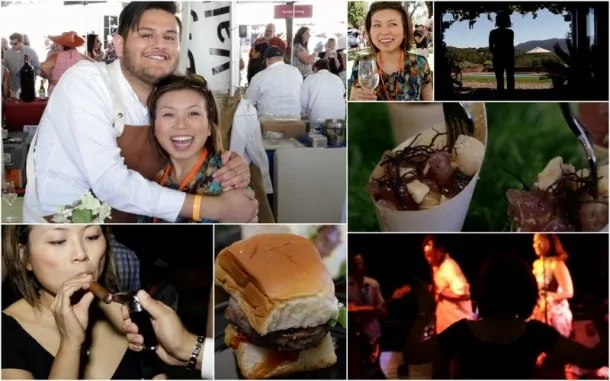 Less than two hours' drive from the city sits Sonoma County, California's premier wine county and home to some of the most-magnificent views in the state. Like a cross between the vineyards of France and lush landscapes of Spain, with just a hint of Italy thrown in, Sonoma County practically redefines beauty. If you're an Oenophile, renting a bike or Vespa for a county-wide tasting trip is a must. Equally, if you're simply enchanted by sun-kissed vineyards, winding roads and fields that seem to roll on forever, taking an open top for a spin around the county will make for a day to remember.
ALSO SEE: Best of Sonoma Wine Country Weekend (Video)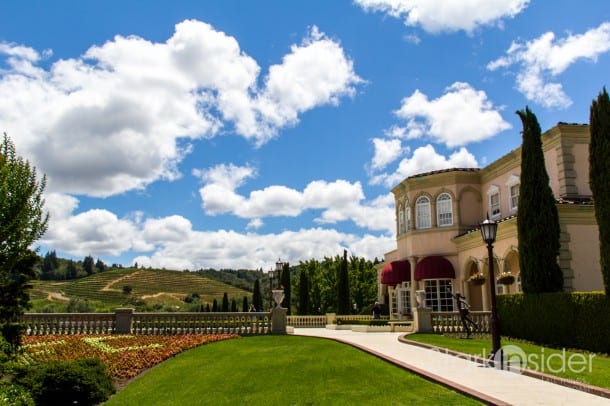 Lake Tahoe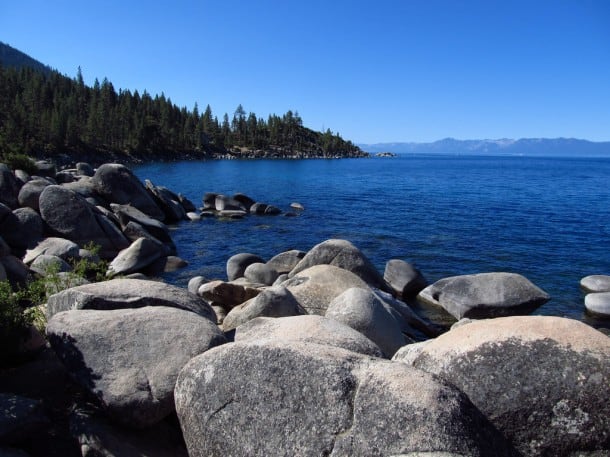 OK, so it might technically require an overnight stay. But Lake Tahoe is simply the pick of 'day' trips a visit to San Francisco can offer. A vast, beautiful freshwater lake that seems to go on forever, Lake Tahoe is also home to seven world-renowned, up-market ski resorts. A paradise for those who like to take time out on the slopes, trek through magnificent scenery or simply dive into icy cool water on a blisteringly hot day, Lake Tahoe is the one sight you can't afford to miss.