I hope you have lots of space on your Google Calendar. Get ready to start checking dates, texting friends, and getting plans in order.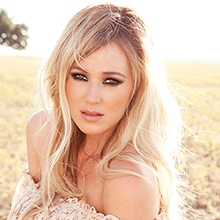 The Mountain Winery has announced the line-up for their–extensive, action-packed, star-studded–summer concert series. Performances run from end of May through to early October, so fear not, you should have ample time to catch an outdoor show or two at their gorgeous Saratoga venue. We're told tickets will go on sale April 28 (at 10am local).
Where to start?
Some of the best known musical acts this year include Jewel, Peter Frampton, Steely Dan, Chris Isaak, Lyle Lovett, and Colbie Caillat (watch her Stark Insider interview from Live in the Vineyard).
Those who love hair-spiked 80s throwback will appreciate several of the bands hitting Mountain Winery this summer such as The Go-Go's, Patty Smyth, Cutting Crew, The Motels, Naked Eyes (with Peter Byrne), Bret Michaels, Foreigner, Heart, Chicago, Howard Jones, Huey Lewis and the News, and (of course!) Kool & The Gang.
PREVIEW: Chris Isaak Live
Diva Sarah Brightman will take a momentary reprieve from Las Vegas for what should be a much anticipated performance on August 7.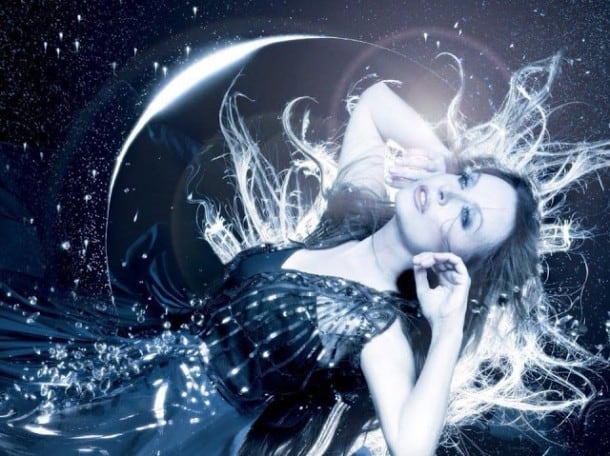 For laughs, there's no shortage of opportunity. In particular mark your calendar for September 27. That's when a mini-SNL reunion will take place featuring Dana Carvey, Dennis Miller, and Kevin Nealon.
MORE STARK INSIDER: Interview: Live in the Vineyard with Colbie Caillat (Video)
We've included the complete schedule below.
One quick tip: as in past years The Mountain Winery is offering up a package that includes a reserved sear, 3-course dinner, a glass of estate wine, and parking. It's available for all shows. We highly recommend it. There's nothing quite like enjoying a dinner on the elegant Chateau Deck on a balmy California night, hanging with friends, anticipating a great live event.
MOUNTAIN WINERY 2014 CONCERT SERIES
Date
Artist
Show/Door Time
Ticket Prices
28-May
Gary Allan
With John King
7:30/5:30
$89.50/79.50/59.50/45.00
31-May
Brit Floyd
The World's Greatest Pink Floyd Show
Discovery World Tour 2014
7:30/5:30
$65/55/45/35
1-Jun
Merle HaggardDave Alvin & Phil Alvin with The Guilty Ones
7:30/5:30
$79.50/59.50/49.50/39.50
6-Jun
Il Volo
7:30/5:30
$115/95/75/55
14-Jun
Jake Shimabukuro
"Jimi Hendrix of the Ukulele"
7:30/5:30
$49.50/39.50/35.00/32.50
22-Jun
Jeff Dunham
8:00/6:00
$139.50/99.50/79.50/59.50
23-Jun
Maxwell
7:30/5:30
$119.50/89.50/69.50/49.50
24-Jun
Jill Scott
7:30/5:30
$119.50/89.50/69.50/49.50
25-Jun
Steve Winwood
7:30/5:30
$99.50/69.50/59.50/49.50
1-Jul
Joan Baez & Indigo Girls
7:30/5:30
$79.50/69.50/59.50/49.50
8 & 9-Jul
Steely Dan
7:30/5:30
$225/149.50/85.00/65.00
10-Jul
Boyz II Men
7:30/5:30
$79.50/69.50/59.50/39.50
13-Jul
"Happy Together" Tour
The Turtles featuring Flo & Eddie
Chuck Negron (formerly of Three Dog Night)
Mark Farner (formerly of Grand Funk Railroad)Mitch Ryder & The Detroit Wheels
Gary Lewis & The Playboys
7:30/5:30
$65/55/45/35
15-Jul
The Memphis TourBoz ScaggsWith Special Guest Los Lobos
7:30/5:30
$95/75/55/45
16-Jul
Pat Metheny Unity Group (<—->) Bruce HornsbyWith Sonny Emory
Campfire Tour 2014
7:30/5:30
$95/65/55/45
17-Jul
Colbie Caillat
7:30/5:30
$89.50/69.50/59.50/49.50
18-Jul
Jewel
7:30/5:30
$85/55/45/35
20-Jul
Replay America
The Go-Go's
Patty Smyth and Scandal
Martha Davis and The Motels
Cutting Crew
Naked Eyes Featuring Peter Byrne
6:30/4:30
$119.50/89.50/69.50/49.50
21-Jul
Goo Goo Dolls & DaughtryWith Special Guest Plain White T's
7:30/5:30
$139.50/109.50/89.50/59.50
22-Jul
Lyle Lovett And His Large Band
7:30/5:30
$95/75/55/45
23-Jul
Chris Isaak
7:30/5:30
$99.50/99.50/79.50/49.50
24-Jul
Toni Braxton
7:30/5:30
$129.50/89.50/69.50/49.50
25-Jul
Pat Benatar & Neil Giraldo / Rick Springfield
7:00/5:00
$125/85/65/45
26-Jul
Don McLean / Judy Collins
7:30/5:30
$75/55/45/35
27-Jul
Bret MichaelsLife Rocks 2014
7:30/5:30
$89.50/69.50/59.50/39.50
28-Jul
Foreigner
7:30/5:30
$95/75/55/45
30-Jul
Los Lonely Boys / Kenny Wayne Shepherd
7:30/5:30
$65/55/45/35
1-Aug
An Evening With The Beach Boys
7:30/5:30
$95/75/55/35
2-Aug
Andrew Bird & The Hands of Glory
7:30/5:30
$59.50/45.00/35.00/35.00
3-Aug
Creedence Clearwater RevisitedWith Special Guest Robert Randolph & The Family Band
7:30/5:30
$89.50/69.50/49.50/39.50
4-Aug
Nickel Creek
7:30/5:30
$69.50/59.50/49.50/39.50
5-Aug
Michael McDonald / Toto
7:30/5:30
$129.50/89.50/69.50/49.50
7-Aug
Sarah Brightman
7:30/5:30
$289.50/199.50/99.50/59.50
8-Aug
An Evening With Joan Rivers
(mature content)
7:30/5:30
$75/55/45/35
9-Aug
Amos Lee
Mountains of Sorrow, Rivers of Song Tour
7:30/5:30
$60.50/50.50/43.50/38.50
10-Aug
A Night In New OrleansAaron Neville and Dr. John & The Nite TrippersWith The New Orleans Suspects"Laissez les bons temps rouler… Let the good times rollwith a Taste of New Orleans at The Mountain Winery"
6:00/4:00
$89.50/69.50/49.50/39.50
11-Aug
Under The Sun Tour
Smash Mouth
Sugar Ray
Blues Traveler
Uncle Kracker
6:30/4:30
$89.50/69.50/59.50/49.50
12-Aug
ZZ Top & Jeff Beck – Beards 'N Beck Tour 2014
6:30/4:30
$225/145/95/65
13-Aug
Deep Purple
7:30/5:30
$125/85/65/55
16-Aug
Kool & The GangWith Special Guest En Vogue
7:30/5:30
$109.50/89.50/69.50/49.50
20-Aug
Trombone Shorty & Orleans Avenue / Galactic
7:30/5:30
$89.50/69.50/69.50/49.50
22-Aug
Sharon Jones and The Dap-Kings
    7:30/5:30
$65.00/45.00/35.00/32.50
23-Aug
B.B. KingThe Blind Boys of Alabama
   7:30/5:30
$125/85/65/45
24-Aug
Brian Regan
   7:30/5:30
$65/55/45/35
25-Aug
Earth, Wind & Fire
   7:30/5:30
$150.50/100.50/80.50/60.50
26-Aug
Frampton's Guitar CircusFeaturing Peter Frampton and Buddy Guy
   7:30/5:30
$139.50/99.50/79.50/59.50
27-Aug
Gipsy Kings 25th Anniversary TourWith Special Guest Ole' Noys
   7:30/5:30
$149.50/95/75/55
28-Aug
Matisyahu / OzomatliWith Special Guest Makua Rothman
   6:30/4:30
$69.50/49.50/42.50/35.00
29-Aug
The Fab Four – The Ultimate Tribute
   7:30/5:30
$55.00/42.50/29.50/22.50
30-Aug
Retro Futura Tour 2014Thompson Twins' Tom Bailey
Howard JonesUltravox's Midge UreKatrina of Katrina & the Waves
6:30/4:30
$89.50/69.50/59.50/45.00
2-Sep
Elvis Costello & The Imposters
7:30/5:30
$99.50/79.50/69.50/49.50
6-Sep
Huey Lewis and The News
7:30/5:30
$99.50/79.50/59.50/49.50
11-Sep
Chicago
7:30/5:30
$126/96/76/46
14-Sep
An Acoustic Evening with
Ben Harper
8:00/6:00
$85/75/65/45
16-Sep
Heart
7:30/5:30
$95/75/65/45
18-Sep
Martina McBride
7:30/5:30
$95/75/55/45
21-Sep
British Invasion 50th Anniversary Tour!Gerry & The Pacemakers, Chad & Jeremy, Billy J. Kramer, Mike Pender's Searchers, Denny Laine
7:30/5:30
$65/55/45/35
26-Sep
Pattie LaBelle
With Lyfe Jennings
7:30/5:30
$125/95/75/55
27-Sep
Dana Carvey, Dennis Miller, Kevin Nealon from SNL
7:30/5:30
$155.50/125.50/89.50/59.50
28-Sep
Jazz Summit
Boney James / Jazz Attack Featuring Rick Braun,Euge Groove and Peter White with Jason Bodlovich Group"Jazz du Jour… a culinary ode to the influential Jazz Cities of America"
6:00/4:00
$69.50/59.50/49.50/39.50
3-Oct
Larry The Cable Guy
7:30/5:30
$129.50/99.50/79.50/59.50
PREVIEW: Colbie Caillat Performs Live in the Vineyard