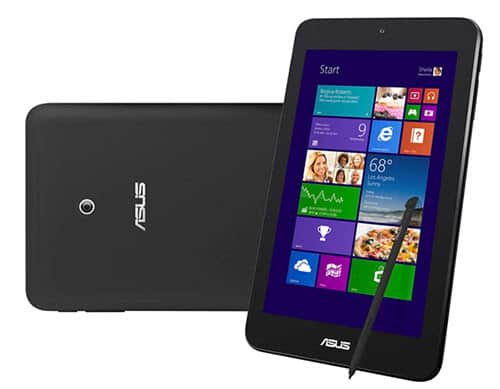 Asus is now taking pre-orders for its upcoming 8-inch Windows-based tablet. The VivoTab Note 8 starts at $329 (for 32GB), runs Windows 8.1, and is powered by the well-received Intel Atom quad-core Bay-Trail processor (Z3740). Display-wise things look decent: 8″ LED backlit IPS panel with multi-touch support. Many will lament that the resolution (1280×800) isn't as good as, say, the (more expensive) Lenovo ThinkPad 8 tablet.
A few features in particular will be of interest for those in the market for a productivity tablet.
Microsoft Office (Excel, PowerPoint, OneNote) comes standard on the VivoTab Note 8. Miracast support enables the wireless transmission of the display to compatible monitors.
But the real standout feature could very well be the inclusion of a professional digitizer pen. Based on Wacom technology, the stylus reportedly slots neatly into a holder along the bottom of the tablet when not in use.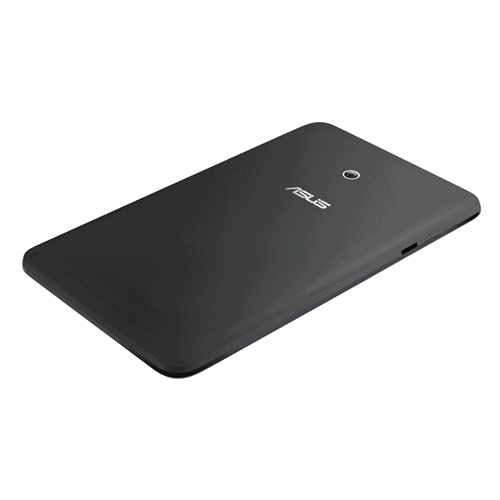 It seems as if 2014 could be the year of the 8-incher. Rumor has it that Google will soon release an Android-powered Nexus 8 tablet. And several other companies are working on new models or successors to existing ones.
Obvious competition include the Dell 8 Venue 8 Pro, the slick Lenovo IdeaTab Miix 2. So the Asus has some tempting alternatives. However, the addition of the Wacom digitizer could prove to make the VivoTab a favorite with those who need to write and/or draw notes.
Asus says the VivoTab Note 8 is available for pre-order now with pricing starting at $329 (US) for the 32GB model. Shipping begins March 23.
Your move Google (and LG?)…