Look no further to stages across the San Francisco Bay Area for a great way to escape the winter chill. The heat, as someone once said (several times), is on. And we can feel it this week at Magic Theatre, Aurora Theatre, San Jose Stage, and at the Bing at Stanford. Here's our round-up of shows on our radar, worthy of your consideration.
HIR, by Taylor Mac (The Lily's Revenge), enjoy its world premiere tonight at Magic in San Francisco.
Look for the Bay Area premiere of the heart-wrenching, adult-oriented drama Gidion's Knot by Johnna Adams later this week at Aurora in Berkeley.
San Jose Stage (the company that never says never) brings the iconic musical The Threepenny Opera to life as part of its 31st season.
Love art in yourself, and not yourself in art. – Konstantin Stanislavski
Robert Levin and Ya-Fei Chuang join the Philharmonia Baroque Orchestra (PBO) at the Bing at Stanford for what surely will be another exemplary performance.
A quick aside to say that Stark Insider is coming up on its 5th anniversary of theater coverage (it all started with The Kite Runner world premiere at San Jose Repertory Theatre, March 2009). We're tickled, and can't believe how fast time flies. It's been an incredible journey. Thanks to Cy Ashley Webb, Gregory Alonzo, Pat Reardon, Eugene Lee, Clinton and Loni Stark for all their contributions over the years.
As always, be sure to let us know about your show, be it a theatrical production, musical, live concert or food and wine extravaganza. Email us at press[at]starkinsider[dot]com. Meanwhile be sure to subscribe to the Stark Insider on YouTube; we're quite choked up now that's it become the largest online arts and entertainment channel in San Francisco.
Without further ado: the shows you absolutely, can not, should not, must not miss this week.
HIR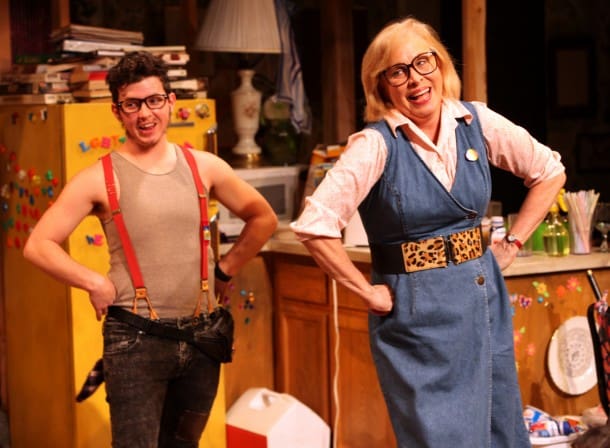 Magic Theatre, San Francisco
Opens: February 4, 2014
Newly enlightened Paige is determined to forge a deliriously liberated world for her two wayward children: Isaac, on leave from the Marines under dubious circumstances; and Max, tender, jaded, and sculpting a third-sex gender identity for hirself. Hailed as "one of this country's most heroic and disarmingly funny playwrights" (American Theatre Magazine), Magic welcomes back renowned theatre artist Taylor Mac (The Lily's Revenge) with this hilarious drama.
Gidion's Knot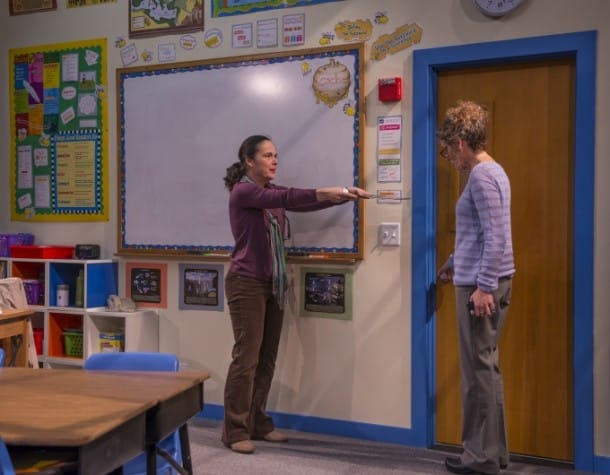 Aurora Theatre, Berkeley
Opens: February 6, 2014
Can you untangle Gidion's Knot? A parent/teacher conference begins as a mystery with a mother seeking answers as to why her son, Gidion, has been suspended from his 5th grade class. The teacher is apprehensive until their discussion develops into a dramatically charged collision of freedom of expression, the failure of our school system, bullying and personal responsibility.Gidion's Knot is a heart-wrenching, adult-oriented drama by Princess Grace Award winner, Johnna Adams.
The Threepenny Opera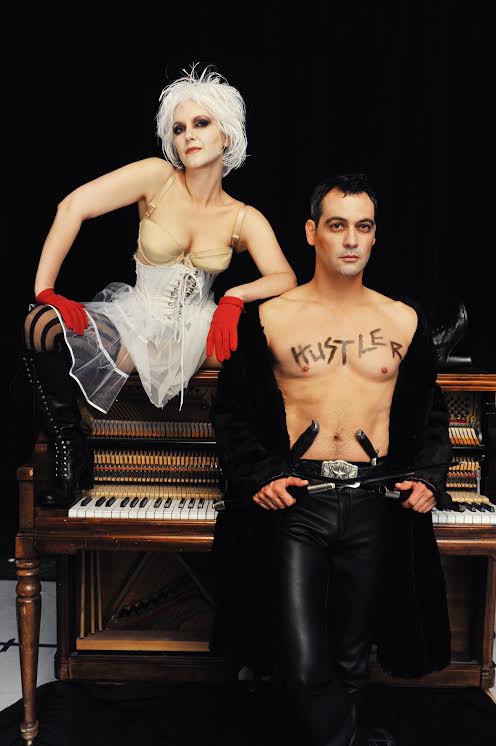 San Jose Stage
Opens: February 8, 2014
A milestone of 20th century musical theater, The Threepenny Opera (Die Dreigroschenoper) rolls on unstoppably into the 21st with absolute relevance in today's world. In their opera "by and for beggars," composer Kurt Weill (1900–1950) and playwright Bertolt Brecht (1898–1956) created a trailblazing musical spectacle of fierce social and political critique, where the 'haves' clash with the 'have-nots' with its haunting jazz score by Kurt Weill, acid harmonies and biting lyrics. This musical saga of the villainous but irresistible Mack the Knife and his marauding band of thieves is a revolutionary musical theatre inspiring such hits as Cabaret and Urinetown, The Musical.
C.P.E. Bach and Haydn: Berlin and Vienna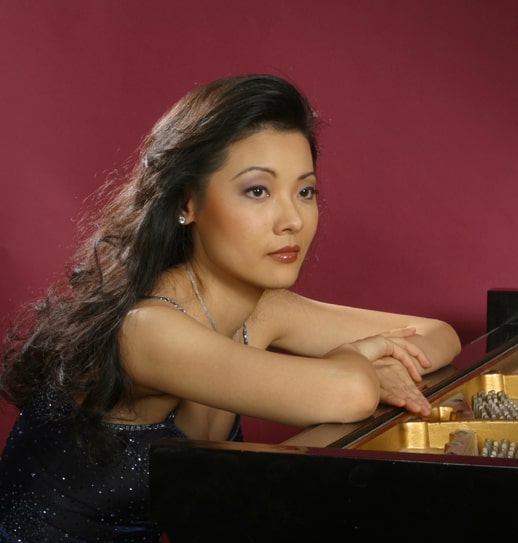 Philharmonia Baroque Orchestra (PBO)
Feb 5: Bing Concert Hall, Stanford
Feb 7: SF JAZZ Center, San Francisco
Feb 8, 9: First Congregational Church, Berkeley
Hear C.P.E. Bach's Concerto for Fortepiano and Harpsichord performed by the dynamic husband-and-wife duo, Robert Levin and Ya-Fei Chuang. Says conductor Nicholas McGegan, "The harpsichord and the fortepiano have a tennis match with the orchestra as the net." Bach's inventiveness and creativity make every twist and turn through the music a delight. Also on the program are symphonies by C.P.E. Bach and Joseph Haydn.