Well, the documentary itself might not be noxious, but its contents are most definitely suspect. Sean Penn amped up the star power last night when he dropped in to the Mill Valley Film Festival for the world premiere of The Human Experiment. Stark Insider TV was there to cover the opening and caught up with the filmmakers in this interview segment (see below).
The new film, which Penn narrates, explores the increasing number of harmful chemicals used in regular household products. From shampoos and soaps, to cleaning supplies and bubble-bath, the control and regulation of these dangerous substances often go unchecked. Worse still, we're told that the Government isn't doing its part to protect consumers, who are not aware of their presence or the dangers they pose to their health.
I was shocked, and unnerved about it.
"I learned that many of the chemicals that we use in our homes, and products, are not tested for safety," said former NBC news producer, turned filmmaker Dana Nachman. "I was shocked, and unnerved about it."
According to the Bay Area filmmaking duo, that includes director-partner Don Hardy, there are 80,000 chemicals now on the market in the United States—curtains, shavings cream, electronics, materials to build homes. That's a 2,000% increase in chemical use in the last half century.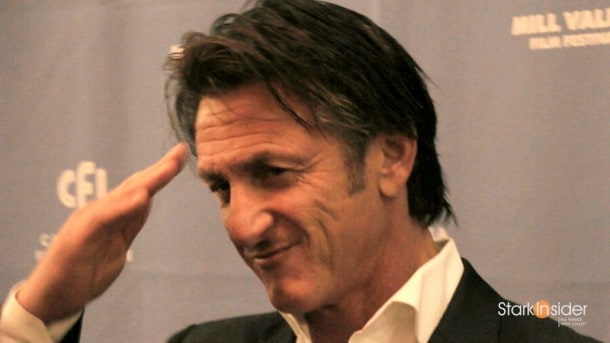 What do you think is the most harmful chemical right now?
Don Hardy: "BPA (Bisphenol A) in cans is one that sticks out to me. We knew about baby bottles and other plastic things, but knowing that it's in the can liner of virtually anything that you can buy on a store shelf… it's pretty surprising."
Dana: Nachman: "The chemical triclosan is something that I am really worried about. It's in pretty much anything that's called anti-bacterial."
The Human Experiment marks the second time they've collaborated with Sean Penn. Witch Hunt (2008) told the story of several families who have their "lives destroyed when their hometown is whipped into a frenzy by allegations of child molestation."
ALSO SEE: Will Forte and the pressure to be funny on set of 'Nebraska' (Video)
And on getting advice from Penn on filmmaking?
"He told us to put grass and reeds in our last documentary," says Nachman laughing.
"Make it less like photography, and more from the heart," added Hardy.
Look for The Human Experiment at the Mill Valley Film Festival. A second screening is scheduled for October 10.
WATCH: The Human Experiment with Sean Penn