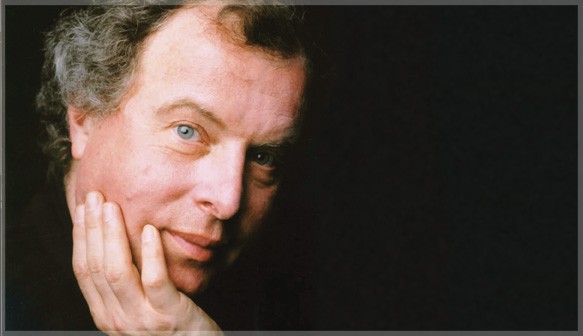 We'll start with András Schiff"s generous encore. Beethoven's Sonata 32 is a wildly crazy piece. The middle section of the second movement has syncopated rhythms that leap out in an intense boogie woogie that leave the most sophisticated listener shaking his head in wonder. Dayenu!  If András Schiff has performed just this encore at Sunday's concert at Davies Symphony Hall, it would have been enough. However, this bit was preceded by a first half that included all the Goldberg Variations, which was followed, by all of the Diabelli Variations. Dayenu, indeed.
Leaving the concert hall, I suspect I wasn't the only one wishing a second life upon Schiff. Schiff is the world's premiere contemporary interpreter of J.S. Bach; his performance of the Diabelli Variations and the Sonata 32 makes me wish he could do the same for Beethoven.
Listening to Schiff put a fine point on how much the musical world changed in the seventy years that lie between the Goldberg and Diabelli Variations. Joseph Kerman maintains that Bach intended the Goldberg Variations (as well as the Mass in B Minor and the Art of the Fugue) as a summary of his final thoughts about Baroque forms. This is Bach bringing all the fantastical elements of Baroque music together. By contrast, the Diabelli Variations emphasize Beethoven the innovator. Schiff's performance of the two works back-to-back was almost altogether too much, as the two together top everyone's list of variations.
Leaving the concert hall, I suspect I wasn't the only one wishing a second life upon Schiff.
Schiff's performance of the Goldberg Variations brought an electricity to these works, bedecked as they are with rapid motivic interplay and ornamentation. This performance, crackled with energy and brought home just how technically challenging these variations really are. Playing at a piano instead of a multi-keyboard harpsichord requires rapid alternating hand crosses – and navigating passages in which the hands often play almost on top of each other in the same region of the keyboard, creating pile-ups. As always, Schiff combines effortless technical excellence without sacrificing the soul of the piece. This is Baroque keyboard music at its most fulsome.
Expectations being what they are, the Diabelli Variations were the real treat of the day. We anticipate Schiff to be the consummate master of Bach; we don't necessarily anticipate this to extend elsewhere.  In some ways, these variations were intellectually more enjoyable, in part because Beethoven relied so much on the melody of Diabelli's light 23-bar waltz as a source of variation. In Schiff's hands, the relatedness of each variation was easier to discern – and to marvel at.
This concert ends his two-year residency at the San Francisco Symphony. While a slew of other pianists is coming up this year, including the striking Yuja Wang, this concert  could easily be the year's high water mark.