Some great news for the industry out of Sonoma today.

Organizers have announced that the Sonoma Harvest Wine Auction, held this year at the Chateau St. Jean winery, raised over $1.4 million. That's double the take from 2012, setting an all-time record.
"We made history in Sonoma County today. Along with our vintners and grapegrowers, it took the leadership of our three honorary chairs, the Gallo Family, Phil Coturri and Sondra Bernstein who led our community this year, to support our kids and our county," said Cottingham, "Our wine community pulled out the stops to showcase the wine, food and community of Sonoma County this weekend, and that resulted in our record-breaking success."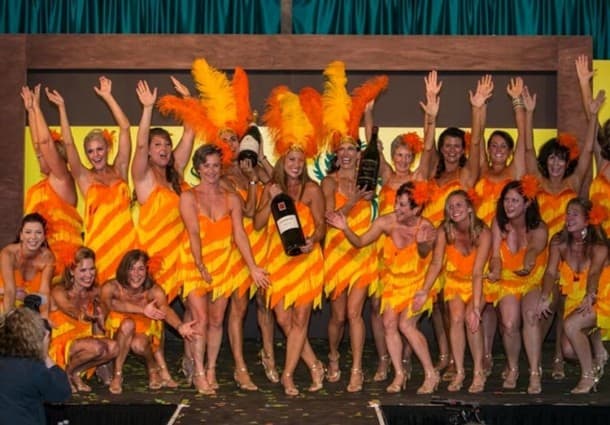 The largest grossing auction lot of the day was the first annual "Fund the Future." Proceeds raised will support childhood literacy and key reading programs in a multi-year initiative that addresses the fact that more than half of Sonoma County third-graders currently read below grade level. The lot, the highest grossing lot ever in the 21-year history of the Sonoma Harvest Wine Auction, raised $691,250.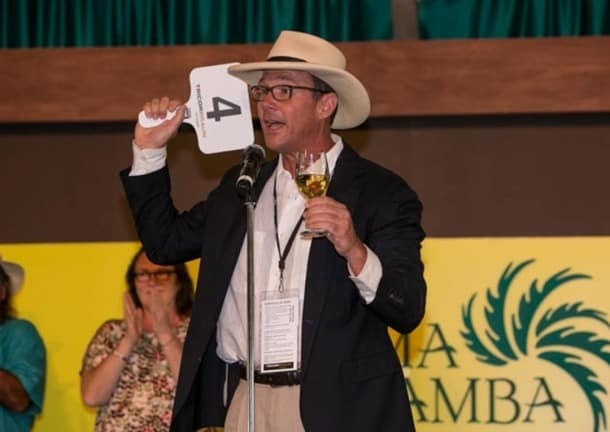 Top lots of the day included the Gallo Family and MacMurray Ranch Barn Dance BBQ lot that sold for $125,000; the Buena Vista / Deloach and Boisset Family Wines Thermador Kitchen and Dinner Party with Jean-Charles Boisset lot that sold for $55,000; the Kosta Brown World Cup Soccer Trip to Brazil lot that sold for $44,000; the Ram's Gate Trip to Scotland lot that sold for $40,000; and the Men in the Moon lot with Phil Coturri and Robert Kamen that sold for $35,000.
MORE STARK INSIDER: Myth: Millennials are driving fine wine sales
Stark Insider was on location for Sonoma Wine Country Weekend which, in addition to the wine auction that took place on Sunday, featured winemaker lunches and dinners, a starlight gala at Coppola Winery, a grand tasting at MacMurray Ranch, and seminars, BBQs, tours. In case you missed it, here's the Stark Insider TV highlights from this year's Sonoma Wine Country Weekend – it's a wine and sun soaked episode you won't want to miss.
WATCH: Sonoma Wine Country Weekend