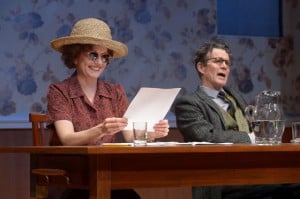 Dear Elizabeth,
Oh, how I do miss you. When I heard from Lota that you'd be stopping by Berkeley I was, of course, thrilled beyond measure. I'm sure you'll find the liberal ways here to your liking… not a dance-in-the-streets kind of way as you so enthused about in Rio, but nonetheless certainly a hipster's paradise.
I must confess. Finding a pen and pad did prove challenging. You wouldn't believe the wonders of Gmail. Why you insist on parchment for our correspondence I'll never understand – then again, you are an artist. Walking into the local mail center was almost as joyous as my recent visit to the DMV. How is it normal people can become so ferocious and unwashed when subjugated to queuing systems?
There was a time when letters were private, matters concerning merely the sender and recipient. How baroque!
Last night I thought of you, and howled at the moon. Only my voice came back.
You should know your apartment has a slight leak. I noticed a small waterfall. You looked fantastical as it cascaded behind you and Cal. Certainly a crowd-pleaser and one of the most astonishing sights I can recall. Do write back and tell me you don't plan on re-enacting this scene every single evening. Astounding!
Crazy thought. What if… what if a pregnant playwright some day in the future read through all the correspondence between you and Robert, those occasionally booze-fueled postcards, those heartfelt letters, those beautifully introspective bits. And then, in a remarkable feat of creativity, staged it as a play? No question, I'd think Mary Beth Fisher would be a shoe-in as you. And Tom Nelis, well he as the locks, lankiness, and kind of that mid-century appeal to make it work.
I know the words don't always come easy. Your inscrutable attention to detail is maddening. Necessary I know. Twaiku might strike your fancy. It's like poems without all the minor nuisances of effort, re-writes, publishers and such. The wisdom of the crowd don't-cha know.
May I be as bold as to suggest you've found a good home in Berkeley? She'll treat you alright I reckon. Me? I'm just the simple Canadian you remember. Your lovely words thankfully open my eyes, allow me to see poetry in everyday things. Like when Sid the Kid breaks through the defense and buries one top shelf. As my Dad would say, "that's poetry in motion."
I miss you,
Clint
Just witnessed the most astonishing live theater water effect @berkeleyrep. Twice! Beautiful visual. Mind. Blown.

— Clinton Stark (@clintonstark) May 30, 2013