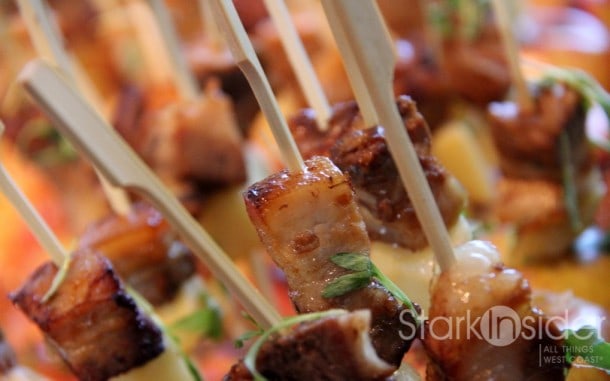 It's time to mark your calendar for one of the year's best foodie events.
On April 21st, the Star Chefs and Vintners Gala takes place at Fort Mason. The 26th edition of the event, which features over 100 of the Bay Area's top Chefs, and 60 of California's top vintners is a Stark Insider pick, and we strongly urge you to check it out.
This one-night-only epicurean delight features an hors d'oeuvre and wine reception, a three-course dinner and a lavish dessert reception. Throughout the event, guests are invited to participate in live and silent auctions.
Chef Nancy Oakes (Boulevard) returns once again returns at the Gala Chef Chair. See below for the complete list of participating chefs and vintners.
ALSO SEE: Star Chefs and Vintners Gala: Culinary creations paired with an inspiring cause
Here's a look behind-the-scenes as over 60 Chefs prepare a sumptuous Gala dinner: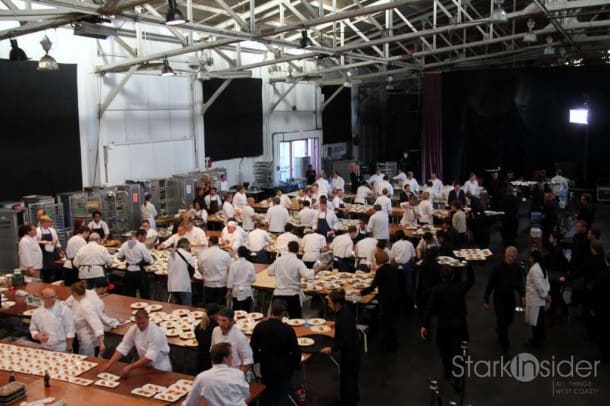 Star Chefs and Vintners is known as one of the best food and wine charity events in the country.
Proceeds benefit Meals on Wheels of San Francisco in their effort to support San Francisco's homebound seniors. You can watch this Stark Insider TV segment for a closer look at the orgnization and go behind the scenes in a rare tour of the facility: Meals on Wheels of San Francisco: An inside look.
Stark Chefs and Vintners takes place April 21st (Sunday) at the Festival Pavilion at Fort Mason, and runs from 5-11pm. Individual tickets cost $495.
WATCH: Inside the Star Chefs and Vintners Gala