In The Playback Singer, Navi Rawat (Numb3rs) unexpectedly finds herself as the sole breadwinner while her husband, a would-be jungle-gym architect husband, smokes weeds and tells her he's working.
As if that wasn't problematic enough, when her father Ashok (Piyush Mishra) arrives, yet another man without purpose or obligation and who enjoys a little red wine in the mornings, it seems things can only get worse. What on earth is a woman to do?!
"They are all works in progress"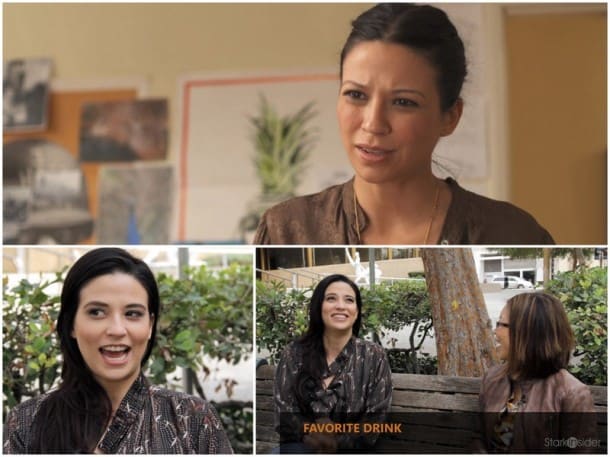 The independent drama, now touring the film festival circuit, made its way to San Jose for the Cinequest Film Festival. Navi met up with me to talk about the film, her successful television career, and, the big secret: what she can't stop doing on her iPhone. You'll have to watch this special Stark Insider TV segment for the big reveal(s).
"A lot of the research I did was about what it would feel like to be estranged from your father," Navi explains, who in real life is close to hers. "So I read a few books about abandonment."
ALSO: Jessalyn Gilsig, from 'Glee' to 'Vikings' and 'Somewhere Slow' (Outtakes)
Anyone who's seen a Bollywood film has seen the work of a playback singer. These are the artists who record songs for movie soundtracks. Later, the actors lipsync to them – and the actual singer does not appear on camera. This is a popular technique used in Indian films, and other countries in the region, such as Pakistan.
And, amazingly enough, this is not the first time we've seen a director or actor say "chilled water" with a British accent…
WATCH: Navi Rawat discusses new film 'The Playback Singer'