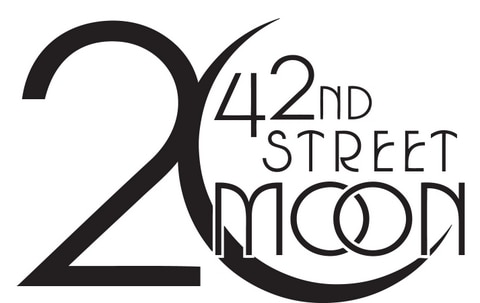 42nd Street Moon has announced the line-up for its 21st season of musical theater.
According to Artistic Director Greg MacKellan "As we sail into our third decade, we realize that we're all suffering from the '21st Century Blues.' Everyone needs a break, and relief is on the way. The wit and revelry of the best musical comedy treat our most important themes with innocence, fun, even silliness, and most importantly, they entertain us. These are the tasks we will be undertaking at Moon in our 21st season."
The season runs Oct. 2, 2013 to May 18, 2014, with all shows presented at the Eureka Theatre, 215 Jackson Street, San Francisco.
The 2013-2014 season kicks off with a salute to the Man of Steel: It's a Bird! It's a Plane! It's Superman!. 2013 marks the 75th anniversary of Superman's first appearance in a comic book, and 42nd Street Moon will celebrate Clark Kent's birthday with this musical escape featuring songs from one of America's most beloved composers Charles Strouse (Annie, Bye Bye Birdie, Applause, and Rags).
Next up is the sophisticated humor of I Married an Angel, one of Rodgers and Hart's most beautiful collaborations featuring, "Spring is Here," "I'll Tell the Man in the Street," and "A Twinkle in Your Eye.
ALSO: G is for Glamor
For the holidays, 42nd Street Moon unwraps a treat for the whole family with Snoopy!!! The Musical . The sequel to You're a Good Man Charlie Brown, Snoopy!!! gives audiences a more intimate look into the vivid overworked imagination of everybody's favorite dog, along with Charlie, Lucy, Linus, Schroeder, and this time Woodstock and Peppermint Patty.
The spring brings a first for 42nd Street Moon: a World Premiere, written by Artistic Director Greg MacKellan and Mark D. Kaufmann, Painting the Clouds with Sunshine. This original show celebrates the fabulous Talking Picture musicals that raised America out of the Great Depression and into a world both fantastical and bizarre, interpolating classic songs like "Pennies from Heaven," "Jeepers Creepers," and "Thanks for the Memory."
Cole Porter's The New Yorkers closes out the season. This sophisticated musical satire pokes fun at everyone from matrons to con men to bootleggers during Prohibition and features Cole Porter's famous song "Love for Sale."
42nd Street Moon 2013-2014 season

It's a Bird! It's a Plane! It's Superman!

October 2 – 20, 2013
By Charles Strouse
Lyrics by Lee Adams
Book by David Newman and Robert Benton
Directed by Dyan McBride

The Man of Steel turns 75 this year – and to celebrate, 42nd Street Moon is opening its season with the daffy 1966 musical by the songwriters of Bye Bye Birdie, Annie, and Applause. Can Superman save Metropolis from his most devious foes? The out-of-this-world songs include You've Got Possibilities, It's Super-Nice, You've Got What I Need, Baby, Ooh, Do You Love You, Pow! Bam! Zonk!.

I Married An Angel

October 30 – November 17, 2013
Music by Richard Rodgers
Lyrics by Lorenz Hart
Book by Rodgers and Hart
Directed by Greg MacKellan

A Rodgers and Hart comic tour de force! An angel comes to earth, falls in love with a banker, loses her wings, and wreaks havoc with her habit of telling the uncomfortable truth. The effervescent score includes Spring is Here, I'll Tell the Man in the Street, A Twinkle in Your Eye, Did You Ever Get Stung?, Angel Without Wings.

Snoopy!!! The Musical

November 27– December 15, 2013
Based on the comic strip "PEANUTS" by Charles M. Schulz.
Book by Charles M. Schulz
Creative Associates, Warren Lockhart, Arthur Whitelaw and Michael L. Grace
Music by Larry Grossman
Lyrics by Hal Hackady
Choreographed by Jayne Zaban

Just in time for the holiday – a perfect treat for the whole family. The Peanuts gang – Charlie Brown, Lucy, Linus, Sally, Snoopy, sing their way through a series of comic adventures – and this time, Peppermint Patty and Woodstock are along for the fun. The score by the MINNIE'S BOYS songwriters features Poor Sweet Baby, I Know Now, Where Did That Little Dog Go?, The Big Bow Wow, It Was a Dark and Stormy Night.

Painting the Clouds with Sunshine

April 2 – April 20, 2014
Music and Lyrics by Harold Arlen, Irving Berlin, Richard Whiting, Yip Harburg, Ralph Rainger, Johnny Mercer, Harry Warren, Jimmy McHugh, and Dorothy Fields
Book by Greg MacKellan and Mark D. Kaufmann
Directed & Choreographed by Mark D. Kaufmann

A brand new musical with a parade of sensational songs from the 1930s. The Great Depression is viewed through the prism of the Talking Pictures Musicals that swept the clouds away in the darkest times, as a newsman and a waitress try to find romance in Hollywood. Songs include Good Morning Glory, Sing You Sinners, Jeepers Creepers, Thanks for the Memory, Marahuana, Did You Ever See a Dream Walking?.

Cole Porter's
The New Yorkers

April 30 – May 18, 2014
Music and Lyrics by Cole Porter
Book by Herbert Fields
Directed & Choreographed by Zack Thomas Wilde

The Cole Porter musical that scandalized and thrilled Broadway in 1930. Dashing underworld kingpin Al Spanish introduces his high society fiancée to the excitement and danger of Manhattan's demimonde. Songs: Love for Sale, Take Me Back to Manhattan, Let's Do It, Where Have You Been?, Let's Fly Away, I Happen to Like New York.