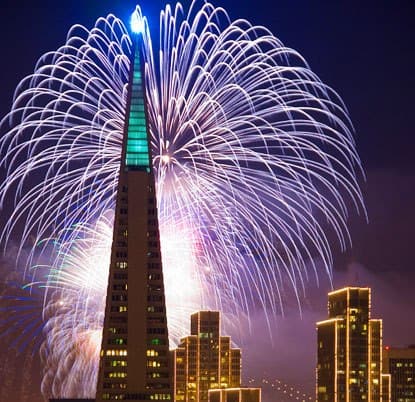 And just like that 2013 is off to a rip-roaring start. The San Francisco Bay Area majors (LORT houses) all have big openings in the coming weeks, and Team Stark has the Prius charged up and is ready to zip around the peninsula to bring you — beautiful people that you are — the latest.
We start tonight at the Berkeley Rep for the world premiere of Troublemaker, or The Freakin Kick-A Adventures of Bradley Boatright (yes sir, that's one interesting name for a play).
Next week we'll be on location in San Jose for the Rep's production of Next to Normal directed by David Ira Goldstein, followed by another musical at the Mountain View Center for the Performing Arts for TheatreWorks' Somewhere which stars Tony Award winner Priscilla Lopez.
Finally, the new year theater kick-off brings us to A.C.T. in San Francisco for 4,000 Miles which, coincidentally is the approximate mileage we will have put on the Android-navigated Prius by the time our opening 2013 circuit tour concludes.
In between all these shows of course (this is Stark Insider!) we will be covering other openings, events, shindigs around town(s).
Fasten your seat belts. We hope you enjoy the ride. Don't forget to visit us for the latest theater news, reviews, photos… and videos!
Let the show begin…
Troublemaker, or The Freakin Kick-A Adventures of Bradley Boatright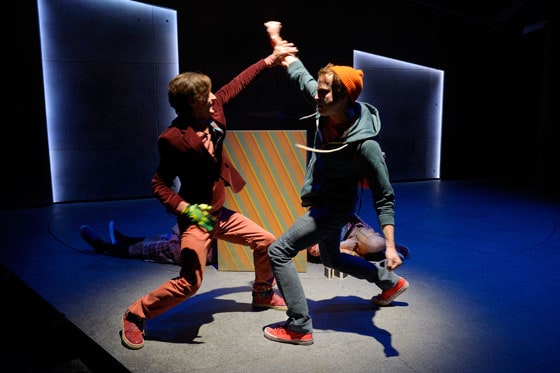 Berkeley Repertory Theatre
Opens: Wednesday, January 9
"Get ready for Troublemaker, or The Freakin Kick-A Adventures of Bradley Boatright. Only Berkeley Rep could unleash this wild world premiere, commissioned from hot young playwright Dan LeFranc. It's nineteen mighty-four. In working-class Rhode Island, Bradley and his bestest friend tangle with rich kid Jake Miller and his middle-school goons. And their nemesis has help from a bunch of zombies and grown-ups! Put down that backpack, turn up the soundtrack and let's cut class. Faster than a speedboat, more fun than a video game, Troublemaker has a sassy mouth and an irresistible heart of gold."
Next to Normal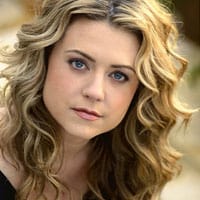 San Jose Repertory Theatre
Opens: Wednesday, January 16
"With a thrilling contemporary score, this feel-everything musical takes a brave and therapeutic look at coping with so-called sanity. While struggling to maintain "normal," or something close to it, a mother attempts to find a way to deal with her growing mental illness. Her seemingly typical suburban family fights to stick together as her affliction continues to impact their everyday lives. Together they strive to come to terms with their past and find the courage to face their future. Hailed for its accuracy and empathy, this Pulitzer Prize and Tony Award-winning rock musical is both poignant and powerful."
Somewhere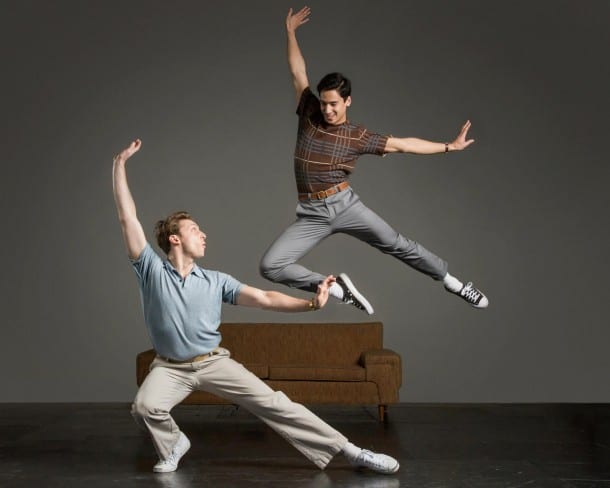 TheatreWorks Silicon Valley (Mountain View Center for the Performing Arts)
Opens: Saturday, January 19
"Dance, dance, dance! As the film of West Side Story shoots on their doorstep, redevelopment threatens a Puerto Rican family striving to match sky-high hopes with low-end reality. But nothing can quell the starry-eyed dreams of the Candelarias, a talented clan of hoofers determined to crash the boards of Broadway, Hollywood, and ultimately America itself. Told in exuberant dance as well as drama, it is a comic, captivating journey of the heart."
4,000 Miles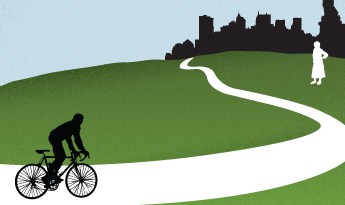 A.C.T.
San Francisco
Opens: Wednesday, January 23
"In this poignant comic drama, 21-year-old Leo unexpectedly arrives on the doorstep of his feisty 91-year-old grandmother Vera's New York apartment, dazed after a cross-country bike trip. Sparks fly as Vera's surprising political views collide with Leo's carefree hippie lifestyle. When Leo's old girlfriend shows up and he begins to reveal the mysterious events of his journey, Leo and Vera discover the fragile line between growing up and growing old. Winner of two 2012 OBIE Awards (including Best New American Play)."