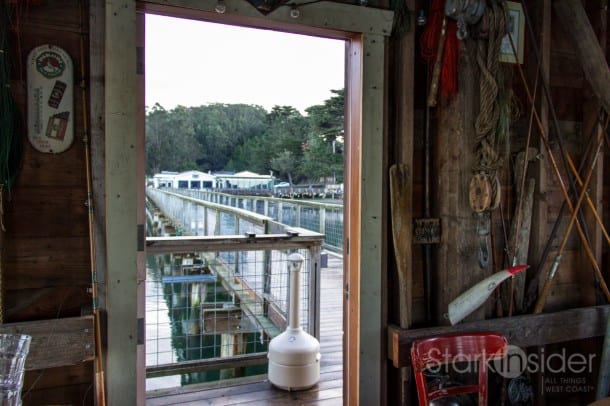 No matter how how you slice it, Nick's Cove and Cottages is one romantic destination.
I've been touring little weekend getaways here in the Bay Area for over a decade now. Some of my favorites include  Carmel Valley Ranch, the Kenwood Inn & Spa in Sonoma, and the Cottage Grove Inn in Napa. Now I can add Nick's to the list. Pretty and serene are two adjectives that come to mind. I'll leave it up to you whether or not Nick's Ghost continues to dwell in Ruthie's cottage, the one you see here in this "Amityville" inspired (as dubbed by my Clint) Stark Insider TV episode.
Rumors that a malevolent presence occupied the site made my partner in crime, cameraman Clint, especially interested in the shoot.
Incredible views of Tomales Bay notwithstanding, what's particularly unique about these cottages is that they're perched right on top of the water. As you walk across the hardwood floors (and heated bathroom floors!) you can feel the history of this old fishing village from the 1930s sooth your soul — it's a welcome break from the go-go-go of Silicon Valley and congestion of Highway 101.
Amazingly, most of the self-contained cottages used to be located across the bay. As part of a renovation they were transported by barge to where they rest now, near Highway 1 up in Marshall, California. It took me just about an hour (you could do faster I garner if you're not driving a Prius) to get there from the Bay Area.
As you'll see in the video, this was possibly our wettest shoot yet. Proof positive that it does sometimes rain in California. No matter, the warm hospitality of the staff, Chef Austin Perkins' delectable seafood, and bartender Casey Marr's knock-out (literally) "Marshall Manhattan" made this place feel like the warmest spot along the cost.
When general manager Dena Grunt invited me up to experience an evening, I jumped at the chance. Rumors that a malevolent presence occupied the site made my partner in crime, cameraman Clint, especially interested in the shoot. We spent an evening in "Ruthie's," one of several cottages located on the grounds. The views were fabulous, and I had a great vantage. In fact, Dena's husband proposed to her on Hog Island – watch the video as she recounts the story. As I relaxed by a real, wood-burning stove (we need more of these), I noshed on Chef Perkins' delectable BBQ oysters, and read, while a certain someone else watched the NFL playoffs and sipped on Napa Chardonnay.
WATCH: A Ghostly Visit to Nick's Cove & Cottages
IN PHOTOS: Dinner at Nick's Cove Restaurant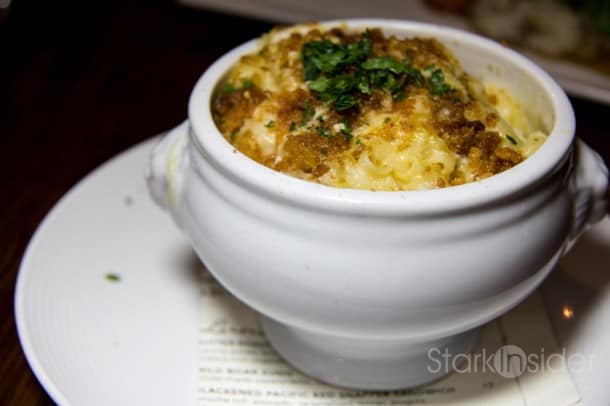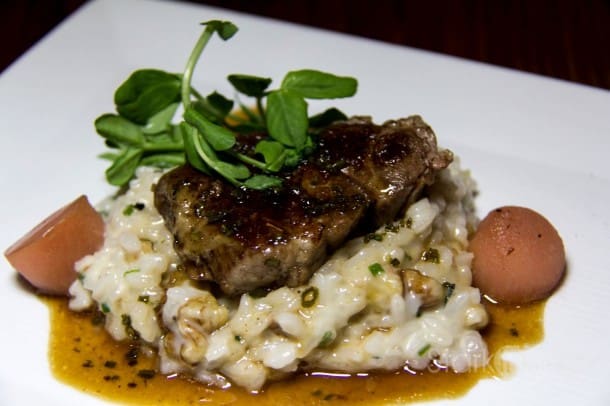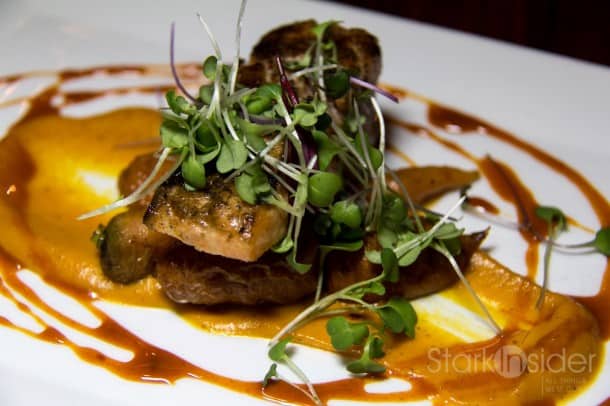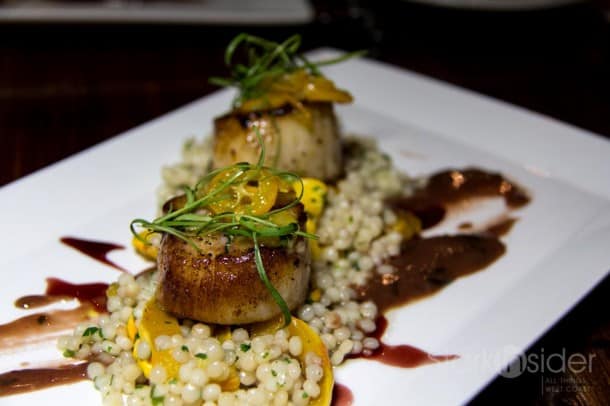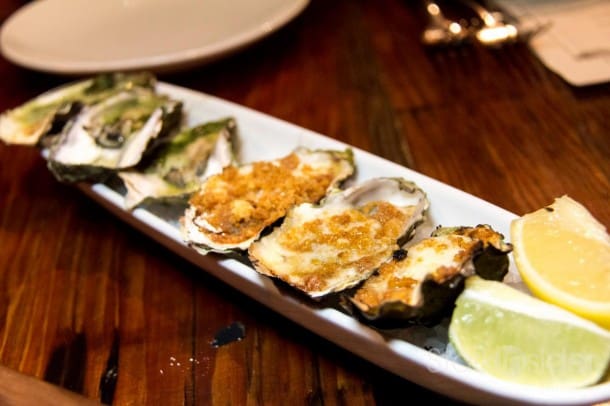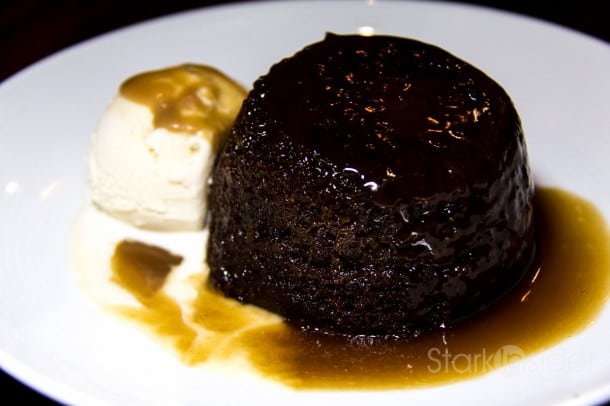 IN PHOTOS: Nick's Cove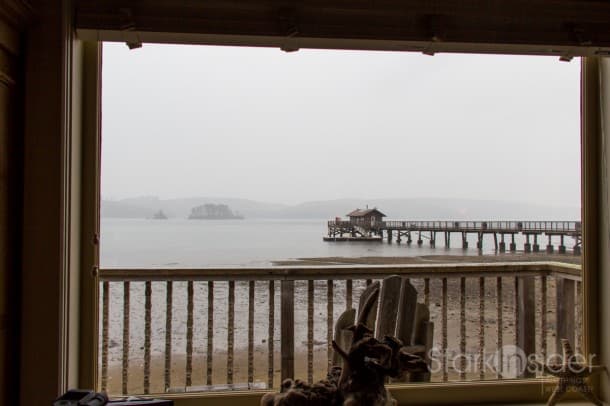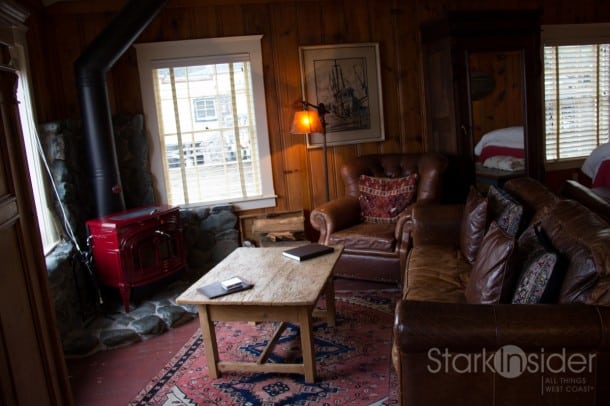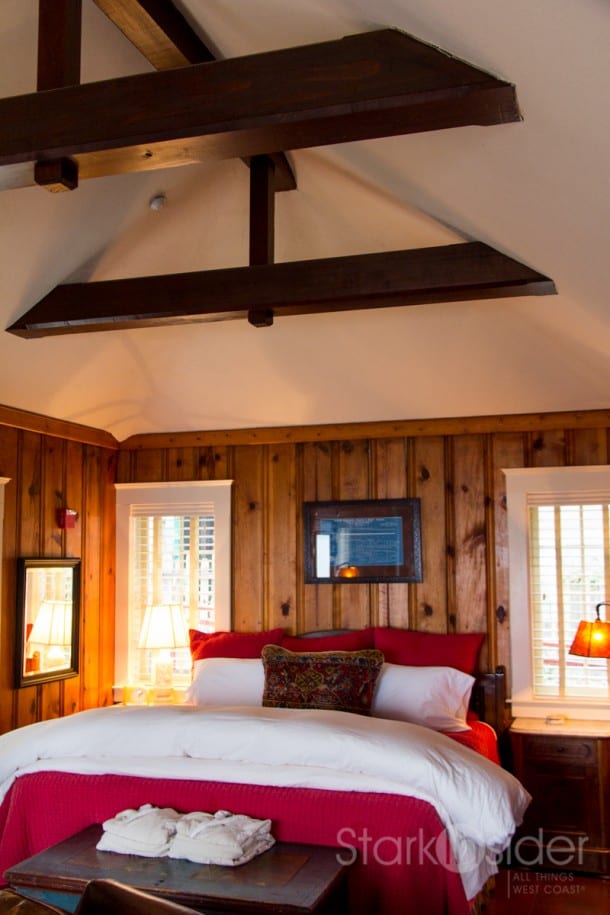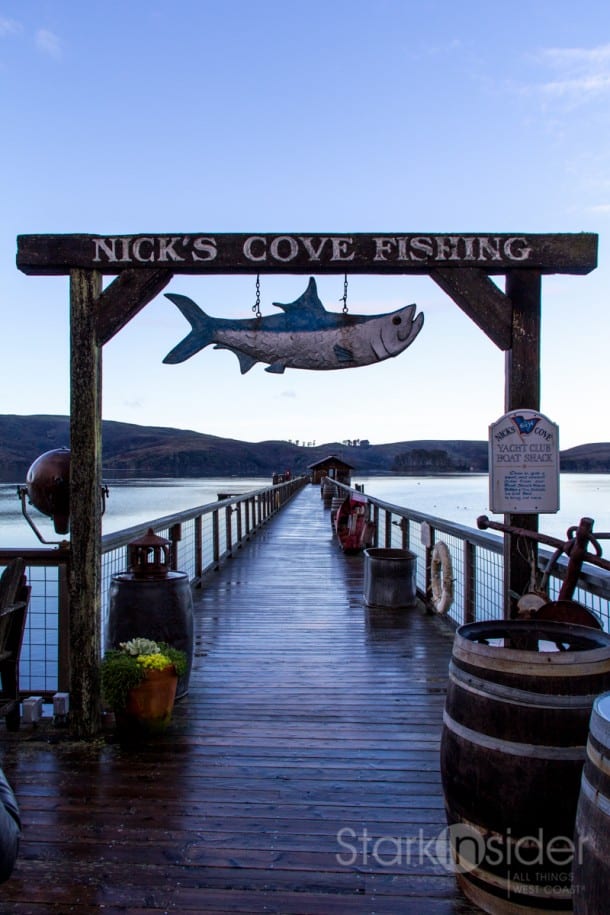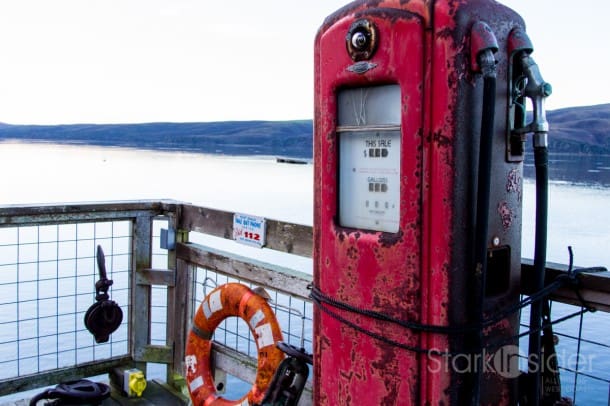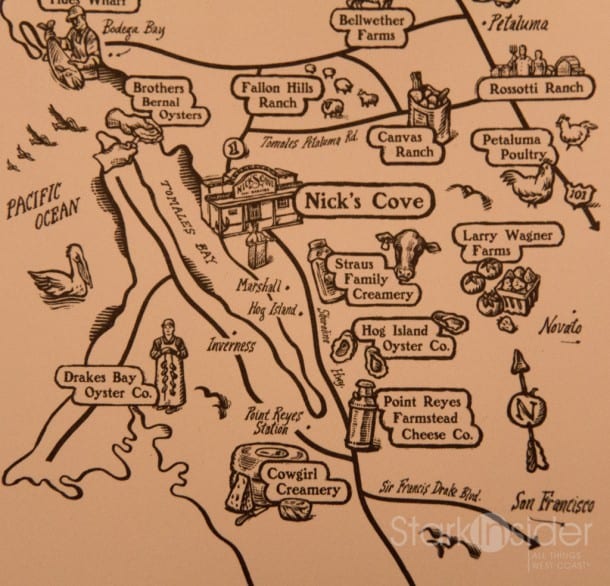 RECIPE: 'Marshall Manhattan' Cocktail as seen in the video

Cocktail ingredients:

2 ounces St. George Breaking & Entering Bourbon
3/4 ounce spiced stout syrup*
1 dash Angostura Bitters
Ice
Spiced or Brandied Cherries

Directions:
Combine the ingredients in a shaker filled with ice cubes. Stir and strain in a martini glass. Garnish with cherries.

*Spiced Stout Syrup:

Ingredients:

In a stainless saucepan add:
12 ounces Anderson Valley "Barney Flats" oatmeal stout
1/2 cup granulated sugar
2 whole cloves
1 cinnamon stick
1/4 teaspoon allspice powder
Zest 1/4 lemon
Juice of 1/2 lemon

Directions:
Bring the ingredients to a simmer for 20 minutes, allow to cool and strain.