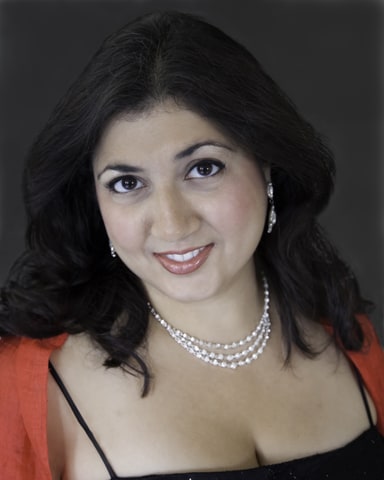 Every good concert has a moment where you realize that audience and musicians alike are in the same groove. Deadheads might associate the phenom with particular performances of "Not Fade Away" or some other well-worked standard. Last night,  that moment happened during Philharmonia Baroque Orchestra's (PBO) performance of the last recitative and the final chorus of Bach's Cantata 63  BWV63. Dashon Burton's booming noble "steigt fröhlich himmelan und danket Gott vor dies, was er getan!" (climb joyfully heavenwards and thank God for this, that He has done!) concluded, the final chorus began and everyone collectively wished that the cantata would never end.  What preceded this wasn't lacking (indeed, it was excellent), but it wasn't until that point that you realized that everyone was in an identical space. My old criminal law professor used to remind me that "conspiracy" meant "breathing together" – which is a perfect description of the PBO's chorus.
For folks unfamiliar, the PBO is an original piece orchestra. Practically, this means that five of the seven violins on stage last night were from 1754 or earlier – and the remaining two were modern copies of  a 1717 Gobetti and a Stradivari.  For those interested in learning what goes into replicating some instruments, check out John Marchese's excellent book "The Violin Maker." Add to these a 1690 violincello, wooden oboes, recorders, a wooden bassoon, valveless trumpets, an  1840 timpani and throw in a tiny chest organ and and harpsichord and you have an original piece orchestra.  What struck my attention more than anything else last night was the 1648 double bass played by Kristin Zornig. With wood so burnished that it shone with the same luminosity as the metal tuning pegs and a lush rich tone that kept the music propelling forward, I was entranced by it.
Even more significant that the pedigree of these instruments, is the way they sound in the hands of these musicians. Last night Masaki Suzuki was at the podium. With a deft hand, he brought out a lightness to this music that is often lacking. An authority on the works of Bach, he was the perfect choice for conducting this all-Bach program that included the Orchestra Suite No 3 in D major, BWV 1068, the aforementioned Cantata 63 and the Magnificat in E-flat major BWV243a.
The Orchestral Suite No. 3 was a short, light series of dances, that includes the familiar "Air on a G String." This air was the surprise of the evening;  played with a somber stateliness that infused  it with a new emotional maturity, the air provided the perfect foil for the light dances that followed.
The gems of the evening were yet to come. PBO excels in attracting stellar guest musicians, and last night was no exception. Joined by soprano Sherezade Panthaki, soprano Claire Kelm, mezzo-soprano  Fabiana  Gonzalez, tenor Dann Coakwell and bass-baritone Dashon Burton, the PBO offered up a Christmas concert like none other. No ice cream arias here ("ice cream arias" were those pieces sung by lesser known vocalists, which provided the audience a chance to leave the hall for a taste of something sweet), each brought something unique to the stage. Panthaki's full-throated voice was in top form,  balancing nuance against strength. Paired with Burton for much of the evening, she complemented him beautifully. The tenor solos during the Magnificat were the perfect showcase for Dann Coakwell's voice which combines a rare warmth and depth.
The PBO will be bringing these works to the Herbst on Friday and to Berkeley on Saturday and Sunday. They are well worth taking in.