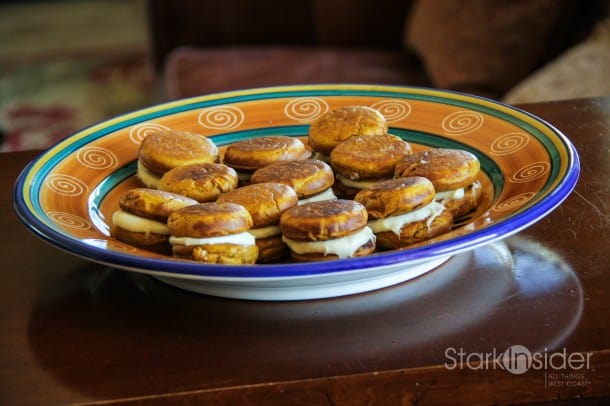 Of all the recipes we've published over the years on Stark Insider, the all time best for Halloween continues to be Pumpkin Whoopee Pies.
No doubt, traditional pumpkin pie is a classic, especially around this time of year, but what I like about these little "Whoopees" is that they can be easily shared. They're great for a party. Better still, you can get creative and decorate them to your heart's content depending on the mood or occasion.
It's a simple, fast recipe that produces great results. Over the weekend I whipped up a batch and brought them to a Halloween party. Maybe I went over the top, but I even matched the icing with my Harley Quinn super-villain outfit by adding a decorative red diamond on top.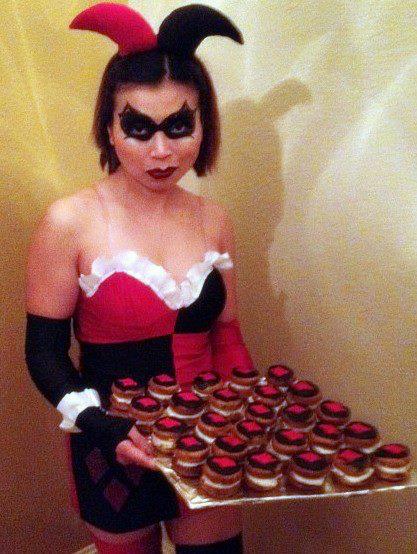 As I like to say, whoopee pies are messy good in the mouth, but clean to the touch. Think of them as the sandwich of desserts: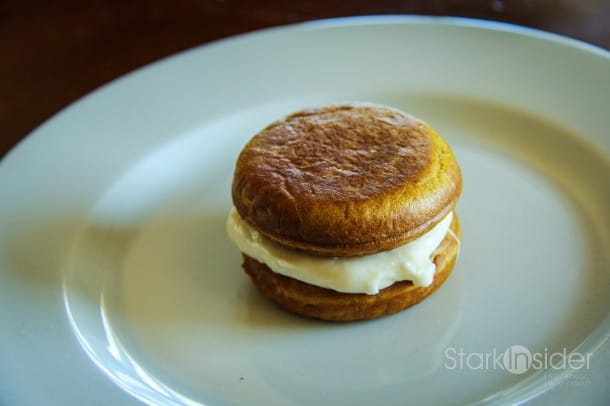 This Halloween why not make some whoopee? (and not war…)
Here's the ingredients
Halloween Recipe: Pumpkin Whoopie Pie Ingredients

1 1/2 cups of organic all-purpose flour
1 cup of pumpkin (I used the canned stuff because I didn't have fresh pumpkin on hand)
1 teaspoon of cinnamon
1/2 teaspoon of freshly ground nutmeg
1/2 teaspoon of ground ginger
1 teaspoon of baking powder
1/2 teaspoon of baking soda
1/4 teaspoon of sea salt
1/2 cup of canola oil
1 cup packed brown sugar ("Gimme some sugar, baby!")
1 large organic free-range egg
1 tablespoon of milk
1/2 teaspoon of vanilla
For all of the details and steps (including more photos) click through here to the full recipe on Stark Insider: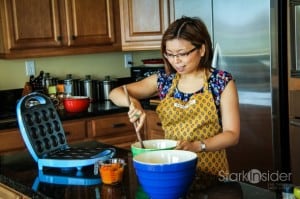 Happy Halloween! (If you see Puddin tell 'em I'm in Gotham)