Tony Award-winning director Mary Zimmerman will return for the holiday season for a world-premiere production at the Berkeley Repertory Theatre. With The White Snake, Zimmerman unwraps another exquisite gift for Bay Area theatregoers. A co-production with Oregon Shakespeare Festival, this new show starts previews in the Roda Theatre on November 9, opens November 14, and runs through December 23.
The White Snake is a classic romance from Chinese legend. As she falls for a charming young man, a snake spirit discovers what it means to be human. But a monk objects, and the bride must unveil her magical powers to save their love.
"This is our seventh show with Mary, and it may be her finest work yet," says Tony Taccone, artistic director of Berkeley Rep. "Over the years, our audience, our staff, and our volunteers have developed a deep relationship with her ingenuity and vision. We eagerly anticipate each time Mary returns to transform an ancient tale into a fresh look at our shared humanity. The White Snake is a story about the limits – and the transcendence – of love, told with her signature style that turns simplicity into splendor. I look forward to sharing it with our community."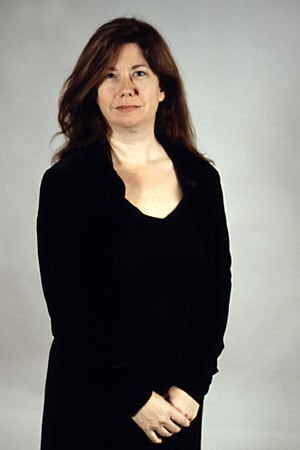 "Berkeley is my theatrical home away from home," Zimmerman remarks. "I've done more shows there than anywhere outside of Chicago. I love working at Berkeley Rep because everyone is so nice and smart and good at what they do, and the audience is quick and clever as well. I have a special feeling about this new show, and it ends up going in a surprising direction. It surprised even me! The White Snake is pretty and funny and romantic and then, suddenly, quite different. I am hopeful it will play well in Berkeley."
Napa Valley Film Festival Tributes: Alan Cumming, James Marsden, Imogen Poots, Adam Driver
Mary Zimmerman received the 2002 Tony Award for Best Director and a 1998 MacArthur Fellowship. This is her seventh show for Berkeley Rep, following acclaimed productions of The Arabian Nights, Argonautika, Journey to the West, Metamorphoses, The Notebooks of Leonardo da Vinci, and The Secret in the Wings. These plays – and others that she's adapted and directed such asEleven Rooms of Proust, The Odyssey, Silk, and S/M – have enjoyed celebrated runs at Brooklyn Academy of Music, Goodman Theatre, the Huntington Theatre Company, Lookingglass Theatre Company, the Mark Taper Forum, McCarter Theatre Center, Seattle Repertory Theatre, and Second Stage Theatre. She also directed All's Well That Ends Well and Pericles for the Goodman,Henry VIII and Measure for Measure for the New York Shakespeare Festival, and A Midsummer Night's Dream for the Huntington. In 2002, Zimmerman created a new opera with Philip Glass called Galileo Galilei, which was presented at BAM, the Goodman, and the Barbican in London. In recent years, she has staged Armida, Lucia di Lammermoor, and La Sonnambula for the Metropolitan Opera in New York. Based in Chicago, Zimmerman has won 10 Joseph Jefferson Awards – the city's top theatrical honors – including prizes for best production and best direction. She is a member of Lookingglass, an artistic associate of the Goodman, and a professor of performance studies at Northwestern University.
Review: A beautiful mind in 'The Other Place'
Adapted and directed by Mary Zimmerman, The White Snake features a creative team renowned for helping her create magic on stage. Daniel Ostling (scenic design) designed Berkeley Rep's productions of The Arabian Nights, Argonautika, Black n Blue Boys / Broken Men, Closer, Metamorphoses, and The Secret in the Wings. His many recent credits include the Broadway run ofClybourne Park. Mara Blumenfeld (costume design) created costumes for after the quake, Metamorphoses, and The Secret in the Wings at Berkeley Rep. She has worked at numerous regional theatres and at Lincoln Center, the Met, and Second Stage in New York. T.J. Gerckens (lighting design) has received Drama Critics Circle, Drama Desk, Jefferson, and Ovation Awards. At Berkeley Rep, he designed The Arabian Nights, Journey to the West, Metamorphoses, The Notebooks of Leonardo da Vinci, and The Secret in the Wings. Andre Pluess (original music and sound design) worked on eight previous shows at Berkeley Rep, most recentlyGhost Light. His honors include a Barrymore Award, a Drama Critics Circle Award, multiple Jeff Awards and Citations, and an Ovation Award. Shawn Sagady (projection design) has designed for Broadway (Leap of Faith and Memphis), off Broadway (By the Way, Meet Vera Stark and Father Comes Home from the War), and many regional theatres. His work on Berkeley Rep's Emotional Creature is now being seen in New York.
THE WHITE SNAKE

Berkeley Repertory Theatre

Roda Theatre, 2015 Addison Street @ Shattuck, Berkeley, CA 94704

WHO: Adapted and directed by Mary Zimmerman
Designed by Daniel Ostling (sets), Mara Blumenfeld (costumes), T.J. Gerckens (lighting), Andre Pluess (sound), and Shawn Sagady (projections)
Starring Keiko Shimosoto Carreiro, Gina Daniels, Richard Howard, Cristofer Jean, Emily Sophia Knapp, Vin Kridakorn, Christopher Livingston, Tanya Thai McBride, Lisa Tejero, Amy Kim Waschke, and Jack Willis
Music performed by Tessa Brinckman, Ronnie Malley, and Michal Palzewicz

WHEN: November 9 – December 23, 2012

HOW MUCH: $29 – $99 (subject to change)