True to its reputation as one of the country's most influential fests, the Mill Valley Film Festival will again feature innovative programming, in-depth workshops, concerts, spotlights, and a high wattage roster of stars. The 35th edition of MVFF opens October 4 with films Silver Linings Playbook and On the Road and runs for ten days. Eight films will make their US premieres here.
Organizers announced at a press conference at Dolby Labs HQ in San Francisco that Dustin Hoffman, Ben Affleck, and Billy Bob Thornton will all be in attendance. Acting legend Hoffman will appear at the Smith Rafael Film Center for a special tribute honoring his accomplished career. Variety's Steven Gaydos will moderate the discussion. Actor turned director Affleck will make an appearance in support of his tense caper Argo. And Thornton will receive a MVFF Award and Spotlight, which will include a screening of Jayne Mansfield's Car, a provocative tale of a strained Southern family.
Others scheduled to attend include director David O. Russell (Silver Linings Playbook), director Ang Lee (Life of Pi), actor John Hawkes, director Ben Lewin and co-star William H. Macy (The Sessions), director Mira Nair (The Reluctant Fundamentalist).
DID YOU KNOW?

MVFF holds the distinction of presenting the Bay Area premieres of three of the last four films that have gone on to win the Best Picture Oscar (Slumdog Millionaire, The King's Speech, The Artist).
DreamWorks Animation CEO, Jeffrey Katzenberg, will participate in a conversation following a screening of his studio's latest, Rise of the Guardians.
Local films include World Premieres of Bay Area documentaries Village Music: The Last of the Great Record Stores, directed by Gillian Grisman; Rebels With a Cause, directed by Nancy Kelly; and California premieres of Approximately Nels Cline by director Steven Okazaki and Without a Net by Kelly Richardson.
On the music end of things look for an appearance by Stevie Nicks.
All in all, an impressive-looking schedule. If you're in or around the San Francisco area this fall (Marin is  just a hop and a skip over the Golden Gate Bridge north of the city), certainly consider adding some of these MVFF events and screenings to your itin. Chances are you'll come away having discovered some indie gems you might not have otherwise noticed.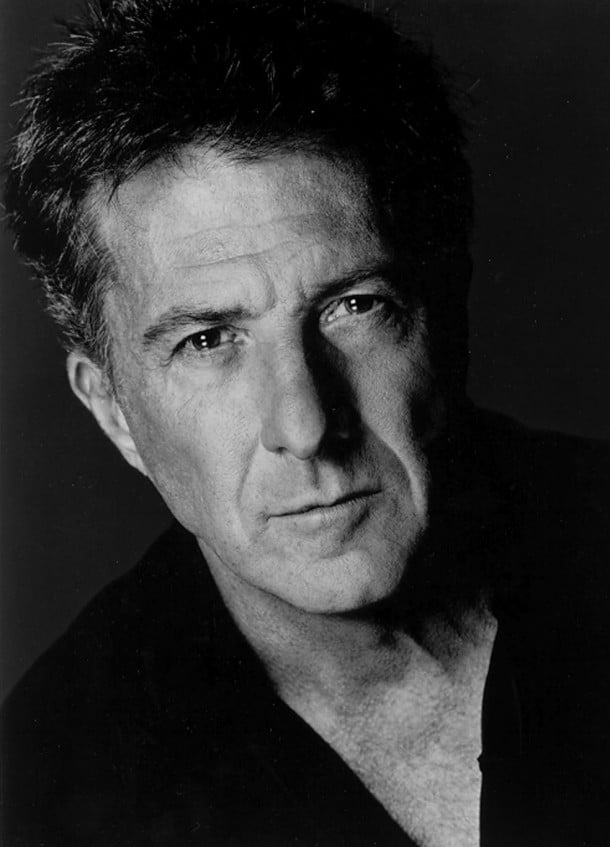 Watch for more updates soon, as Team Stark hits the red carpet, and goes boldly where no DSLR has gone before (or something like that).
Here's a peak at what's happened in past years at MVFF. Don't miss one of my favorites: when Loni asks James Franco about his then new film "127 Days" (that must be the sequel featuring some sort of cave survival and zombie mash-up).
STARK INSIDER TV – MVFF HIGHLIGHTS
James Franco (127 Hours)
Elizabeth Olsen (Martha Marcy May Marlene)
Glenn Close (Albert Nobbs)
Duplass Brothers (Jeff Who Lives at Home)
Simon Curtis (My Week With Marilyn)
MILL VALLEY FILM FESTIVAL 35

October 4 – 14, 2012

OPENING NIGHT GALA: 

Thursday, October 4

SILVER LININGS PLAYBOOK at the CinéArts@Sequoia in Mill Valley at 7:00 PM and 7:15 PM

ON THE ROAD at the Christopher B. Smith Rafael Film Center in San Rafael at 6:30 PM and 6:45 PM

CLOSING NIGHT GALA:

Sunday, October 14

LIFE OF PI (based on the novel by Yann Martel), directed by Ang Lee

SPECIAL APPEARANCES:

Ben Affleck – With his film ARGO, October 5

John Hawkes – MVFF Award and Spotlight, October 6

Billie Bob Thornton – MVFF Award and Spotlight, October 7

Dustin Hoffman – MVFF Award and Tribute, October 9