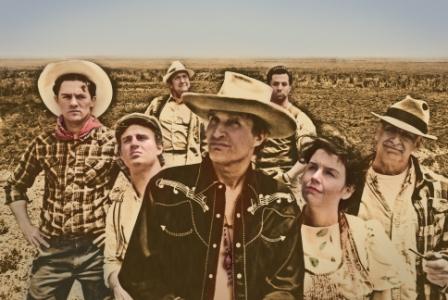 Shelton Theater announced it will present The Rainmaker, N. Richard Nash's classic play about faith, love and raw magic in a time of crippling drought. The run is scheduled for October 26th thru December 22nd, 2012.
Staged by director Julie Dimas-Lockfeld, this funny, poignant and life-affirming story is an unforgettable view into a world where love and belief in the unbelievable are as necessary as rain.
Review: A beautiful mind in 'The Other Place' (Magic Theatre)
Set in a drought-ridden rural town in the West in Depression era America, the play tells the story of a pivotal hot summer day in the life of spinsterish Lizzie Curry.
Matt Shelton plays the title role of Starbuck, the traveling con man come to bring rain.
The play was translated into over 40 languages and made into the 1956 film The Rainmaker starring Burt Lancaster and Katharine Hepburn.
The Shelton Theater is a non-profit organization and has been a part of the San Francisco theater scene since 1993. The theater is an extension of the Shelton Studios which has been creating, supporting, and nurturing artists in the Bay Area since 1961.
The Rainmaker

Shelton Theater
533 Sutter St, between Powell and Mason, San Francisco

Opens Friday October 26 at 8PM
Closes December 22
Friday and Saturday 8PM

General Admission $38 (student/senior/group discounts)