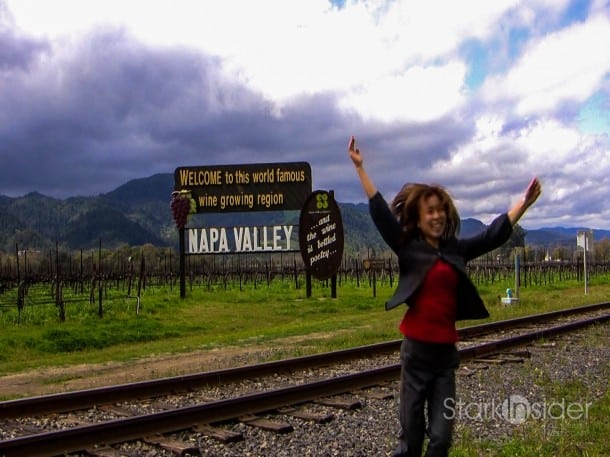 What's in a name? Apparently a lot (still).
Organizers of the Napa Valley Destination Council are doing a reboot. Going forward Napa's official marketing organization will be known as 'Visit Napa Valley'.
Along with the new name, a web site was also launched to support the group's tourism and outreach efforts Its mission we're told is to "promote, protect and enhance the Napa Valley's position as North America's premier wine, food, arts and wellness destination."
MORE: Wine documentary 'SOMM' to premiere at Napa Valley Film Festival (Trailer)
"Visit Napa Valley is devoted to developing new and improved ways to promote the region's exceptional offerings to both consumers and travel industry professional." said Visit Napa Valley president and CEO, Clay Gregory.
And yes, there's an app for that.
You can carry a bit of wine country in your pocket by downloading the Visit Napa Valley app for Android, or iOS. (In our tests, however, the apps loaded slower than we'd like. It appears to be a web browser rather than a bona fide app. )
The "legendary" concept which aims to promote the founders of Napa will continue to be used in campaigns, including the web site, signage, and marketing collateral.
"Our new name and relaunched website reflect our continued efforts to engage these groups with a fresh and accessible approach," added Gregory.
We can't but help feel a tad bit of hometown pride. Cheers to Napa, and to all of its beauty and to the wonderful people that call it home, or a place to work. Yes, we indeed just get all dreamy and wistful thinking about this place.