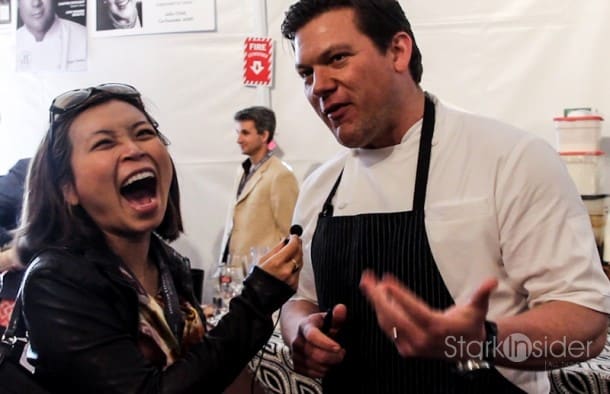 Why is Loni laughing so hard — doesn't she always? — and what exactly did Food Network Chef Tyler Florence say?
Find out this week. Full Pebble Beach Food & Wine coverage coming, and a star-studded Stark Insider TV segment featuring Guy Fieri, Chuck Wagner, Kent Torrey, Anne Burrell, and more. According to Loni it was a real "whirlwind" event with some exceptional dishes on hand.
Plus, A whole lot of Gourmet. We have video evidence of some of the show's most savory eats.
And we think Loni may have found her new ride. Hint, three letters: LF-A.
In case you missed it, here's Clint's write-up of the Caymus "Special Selection" tasting from the Inn at Spanish Bay.
Stark Insider. Tech+Culture. Day+Night. Follow us on Facebook for more photos, videos and stories from around the San Francisco Bay Area.