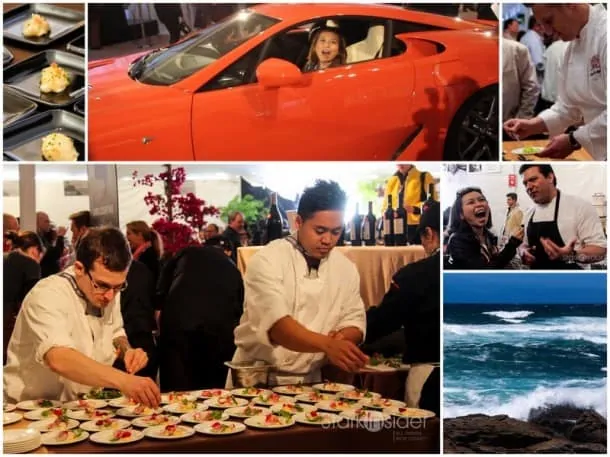 It was foodie nirvana along the beautiful coast for the Pebble Beach Food & Wine over the weekend. Now in its fifth year, @pbfw really has become a premiere, must-attend west coast event.
I took in several events – including the grand tasting on Saturday, and the Caymus selection vertical that Clint wrote about the other day – and like in past years there were plenty of attractions including top tier chefs (Thomas Keller, Tyler Florence, Guy Fieri, Anne Burrell, Chris Cosentino, Michael Chiarello, Iron Chef Morimoto, Nancy Oakes, Jacques Pépin to name just a few), and big name wineries pouring.
What's especially unique is the combination of access to these talented chefs, educational opportunities to learn about epicurean techniques (or, as I like to call it: cooking with makeup!), and no shortage of dishes to sample. Also, as in past years, it was fun seeing so many familiar faces. Turns out, hugs go well with food and wine too.
For now, here's some of my favorite photos. Stay tuned for an upcoming video where I make the rounds and get some interesting sound bites from some of our favorite chefs. Once again I learned that Chefs are quite the media-trained types. As you'll see, they're not actually camera shy. Then again, there is this little thing called the Food Network that has turned the kitchen into an arena, and these culinary artists into 21st century gladiators (or rock stars – take your pick).
In Photos: Pebble Beach Food & Wine