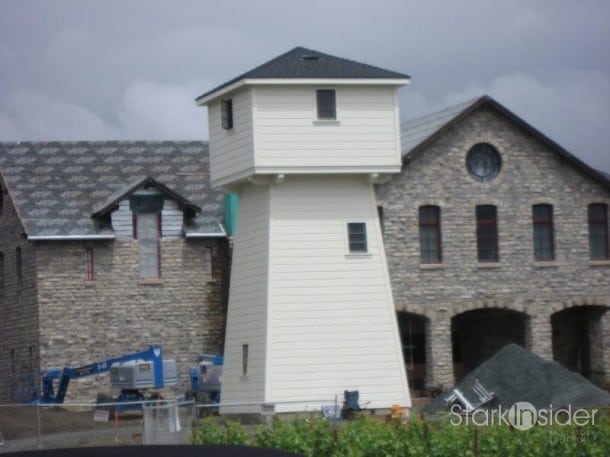 Silver Oak is taking it to the road; touring apparently isn't just for Michael Buble, Lady Gaga and Broadway!
2012 marks the 40th anniversary of Silver Oak (a winery Clinton Stark picked as a favorite at the recent Premiere Napa Valley barrel tasting), one of Napa's most iconic wineries and America's most revered wine labels. The winery told Stark Insider today that to commemorate the occasion, members of the Silver Oak family will embark on the "Silver Oak Tower Tour 2012" – a cross country journey to meet customers in person, stopping in sixty cities across the country to host celebratory wine tastings and showcase four decades of the "Silver Oak tradition."
A replica of Silver Oak's iconic water tower (prominently featured on the bottle's label) will accompany the tour, visiting America's four corners and serving as a backdrop for wine tastings that Silver Oak will host along the way in its traveling tasting room.
The tour commences on June 5, 2012 from the Silver Oak Alexander Valley winery in Geyserville, California. A custom Airstream will tow the water tower the entire trip. Get that RSS reader updated. We're told, Team SO will also be blogging the tour.
"After 40 years, Silver Oak remains the benchmark of Cabernet Sauvignon – over the years it has created a culture and story that embodies American entrepreneurship and the spirit of the Napa Valley," said David Duncan, CEO of Silver Oak. "Over that time we've created a community of intensely loyal fans across the country. This tour is our unique way of saying thank you by bringing Silver Oak into their communities in a fun way."
Well all I can say is: Indeed, life is a Cabernet.
PS – Does the tower being towed (see below) remind anyone of Spinal Tap?!
IN PHOTOS: Silver Oak takes it (literally) on the road