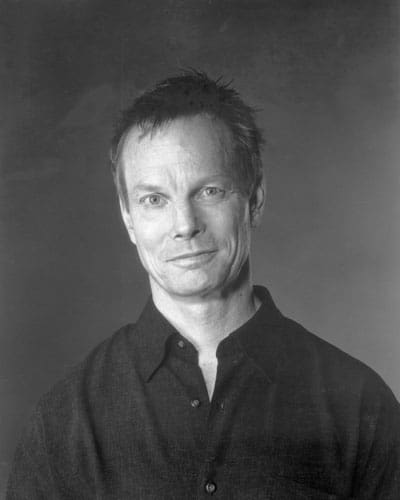 American Conservatory Theater (A.C.T.) continues its 2011–12 season with Endgame and Play—two landmark one-act plays by modernist master Samuel Beckett, directed by A.C.T. Artistic Director Carey Perloff.
Endgame—led by two-time Tony Award winner and A.C.T. Associate Artist Bill Irwin—charts a day in the life of the wheelchair-bound Hamm and his servant, Clov , who exist in a mutually dependent and fractious relationship with only Hamm's ashbin-bound parents, Nagg and Nell, for company. This timeless, avant-garde play mixes comedy with tragedy to explore the human dilemma, mortality, and God's existence.
One of Beckett's most rarely performed works, Play is the abstract tale of two women and one man encased in identical funeral urns as they obsess over an affair that ended unhappily for all.
This production of Beckett plays performs a limited run May 9–June 3, 2012, at the American Conservatory Theater (415 Geary Street, San Francisco).
Perloff, who has previously directed Beckett's Waiting for Godot at A.C.T., says: "It was in Endgame that Beckett famously wrote, 'Nothing is funnier than unhappiness,' and I cannot think of a more consummate artist than Bill Irwin to demonstrate that fact, undertaking the lead role of Hamm in this astonishing play. Endgame is a play Bill and I have wanted to do together for many years; when the opportunity suddenly presented itself to do it this season, we could not say no. I am thrilled to present Endgame in tandem with Play, a comic gem from 1963 that will give our core acting company a chance to shine a spotlight on a hilarious tale of marriage and adultery that represents a very different side of Beckett's oeuvre. This Beckett pairing will add a rich chapter to A.C.T.'s explorations of the great modernists, including both Beckett and Harold Pinter."
Nothing is funnier than unhappiness.
A longtime Bay Area favorite as one of the original clowns in San Francisco's beloved Pickle Family Circus, Irwin returns to A.C.T. for the first time since stealing the hearts of Bay Area audiences in 2010 as the loveable title character in Molière's Scapin, which he also adapted and directed.
Irwin says: "Endgame's depth of emotion—the portrait of our longing for strong, clear feeling, and our fear of it at the same time—is fearsome. The Beckett view of parent-child relations makes the play so compelling to me, now, and so funny. I'm scared, but so excited to be coming to A.C.T. to work on Endgame with Carey and to put it before A.C.T. audiences."
Joining Irwin in Endgame are A.C.T. core acting company member Nick Gabriel (Scorched and Once in a Lifetime at A.C.T.) as Clov, A.C.T. Associate Artist Giles Havergal (The House of Mirth, Les Liaisons Dangereuses, and Scrooge in A Christmas Carol at A.C.T.) as Nagg, and Barbara Oliver (The Voysey Inheritance and Hedda Gabler at A.C.T. ) as Nell. Play will feature A.C.T. core acting company members René Augesen (Higher, Once in a Lifetime, and The Homecoming at A.C.T.), Anthony Fusco (Race, The Homecoming, and Clybourne Park at A.C.T., Candida at Cal Shakes), and Annie Purcell (Scorched and A Christmas Carol at A.C.T., The Coast of Utopia on Broadway).