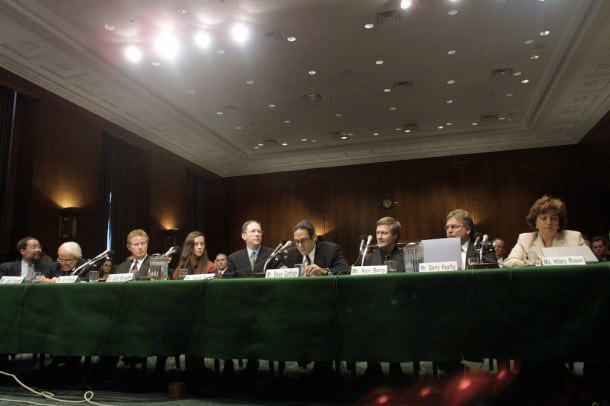 Noted filmmaker and actor Alex Winter (Bill and Ted's Excellent Adventure… wistful memories) is putting the finishing touches on his comprehensive music and technology documentary Downloaded: The Digital Revolution.
As the film nears completion, the producers have told us that Winter and Napster co-founders Shawn Fanning and Sean Parker will take part in a unique panel discussion at this years SXSW, "Downloaded: The SXSW Interview," taking place at the Austin Convention Center on March 14.
Before the panel, SXSW audience will get an exclusive sneak peek of clips from the documentary (formerly a narrative) focusing on the advent of digital file sharing, including the rise of game changing company Napster and its controversial pioneers Shawn Fanning and Sean Parker. The digital revolution ultimately created a technology paradigm shift, upended the music business and musical artists and changed the world.
more Stark Film
"When Napster launched the peer-to-peer phenomenon," Winter explains, "a new frontier was birthed out of the ether. We're still reeling from the arrival of this new landscape. And while there has certainly been evolution in the world of social media and networks, nothing currently exists that embodies the full functionality that Napster had twelve years ago. It was built to do everything, and it did. I think it has something to do with the youthful naïveté of launching a new technology without either concern or full understanding of its disruptive nature."
VH1 is producing Downloaded for its film series VH1 Rock Docs.