Organizers of the Cinequest Film Festival, which opens Tuesday February 28 in San Jose, have announced that Natalie Cole will attend.
Golden voiced Jazz icon, Natalie Cole (daughter of Nat Cole and Associate Producer of Black Tulip) will join the producers for a "powerful" question and answer session following this Thursday's premiere screening of Black Tulip (930 p.m. Rep Theater). Metro Newspapers CEO and Executive Editor, Dan Pulcrano, will moderate.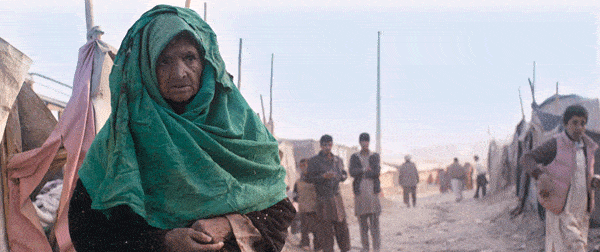 Fear God. Fear death. Fear the Taliban.
Athena Chow describes Black Tulip: "It's open-mic-night at The Poet's Corner, Farishta Mansouri's newly-opened restaurant in Kabul. Artists and poets are welcome to express themselves on a small stage. However, when a poet is found dead, the Mansouri family fears the Taliban is out to silence them. Conceding to the Taliban's demands goes wholly against their beliefs and for what they've fought. Having come a long way from refuge and expatriation overseas, retreating now would be a major step backwards for this Afghan family. Based on a true story and shot in Afghanistan, Black Tulip is a frightening film about the immeasurable value of freedom and the tenacity of culture and tradition, where there is always a price."
60 World, North American and U.S. Premieres will take place at the festival. Organizers expect audiences for the thirteen-day fest are expected to surpass 100,000.
Cinequest Film Festival 22 runs February 28-March 11, 2012 and features over 155 films.