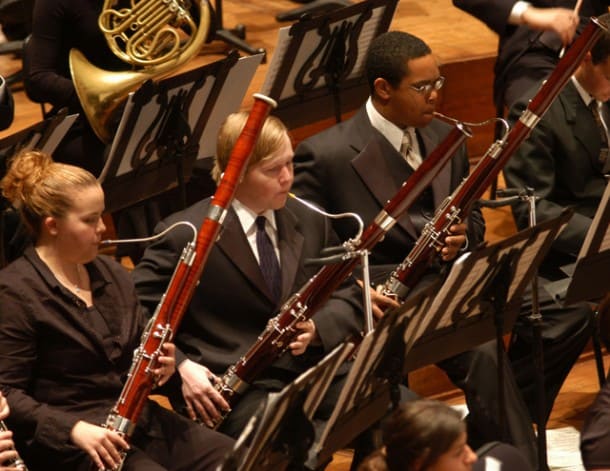 The hot ticket in town is a program of Russian and Andalusian classics performed at Davies Symphony Hall by the San Francisco Symphony Youth Orchestra under the baton of Donato Cabrera.
I've written before about the extraordinary capabilities of this group of young people. They rate "hot ticket" status  because their dynamic, expressive style exceeds that of adult groups in the Bay Area. With performances that include everything from the second Viennese School to Peter and the Wolf, the range of programming is astounding.
Their excellence is typified by Alina Ming Kobialka, winner of the 2011 SFSYO Concerto Competition, soloist and co-concertmaster for this performance.  Kobiakla's history with the SF Symphony goes  back to listening to her violinist mother, Chunming Mo, play at Davies.
The 2011-2012 season will be particularly ambition for this group as it includes a series of eight concerts and an international tour.
However, this weekend, we can look forward to de Falla's Three Cornered Hat, Prokofiev's Symphony No. 5 in B-flat major,  and Tchaikovsky's Violin Concerto in D Major – any  of which would be enticing.