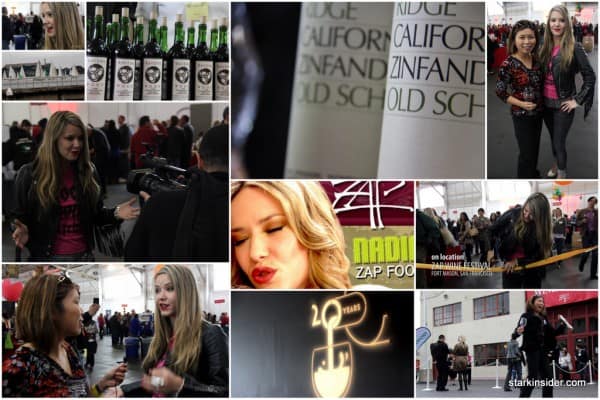 On January 28, 2012, The Grand Zinfandel Tasting – held during the 21st Annual Zinfandel Advocates & Producers (ZAP) Festival in San Francisco – will take on a fresh personality with a new home—the carpeted, stylish expanse of The Concourse at 8th and Brannan—a vibrant SoMa neighborhood easily accessible by public transportation.
The move to the spacious Concourse will allow winery stations to be spread out on different levels, enabling friendly, interactive conversations between winemakers and attendees.
Organizers have also let us know that Epicuria, ZAP's Zinfandel and food pairing extravaganza, will also relocate to The Concourse in 2012.
"The Concourse is conveniently located in downtown San Francisco, offering not only the ease of public transportation and lots of cabs, but also ample parking. The Concourse is ideally suited to the scope and purpose of this magnificent annual event," says Rebecca Robinson, Executive Director of ZAP. "The change from the two warehouses at Fort Mason in past years to bringing all the Zinfandel winemakers and avid fans under one roof is wonderful," she adds. "We all agree—the energy and quality experience will be amazing."
Stark Insider TV – ZAP Wine Festival with Nadia G (Bitchin' Kitchen), San Francisco
Zinfandel is considered America's heritage wine because of its rich history; plantings of Zinfandel in California represent some of the oldest vineyard plantings in the world—adding further to Zinfandel's critically important role in the world of fine wine. While the Zinfandel grape originated in Europe, the Zinfandel name is truly American—the earliest documented use of the name was when a Boston nursery owner advertised Zinfandel for sale in 1832. Zinfandel was introduced to California during the Gold Rush at some point between 1852 and 1857 and became widely planted because it thrived so well in the state's climate and soil. Today, Zinfandel is the third leading wine grape variety in California, with nearly 50,000 acres planted, according to the 2010 California Grape Acreage Report.