THIS JUST IN: Highlight from the opening night gala at Robert Mondavi Winery in Napa!
We have our hands on the (ever-changing as more confirm) list of celebrities who plan to attend the inaugural Napa Valley Film Festival (see below). The fest kicks-off tonight with "sneak" previews and VIP events. On Thursday (November 10th) the red carpet rolls out at the stunning Napa Valley Opera House for the opening night film, The Descendants starring George Clooney. Later Robert Mondavi Winery is hosting a gala, followed by an after party at Michael Chiarello's popular Bottega restaurant.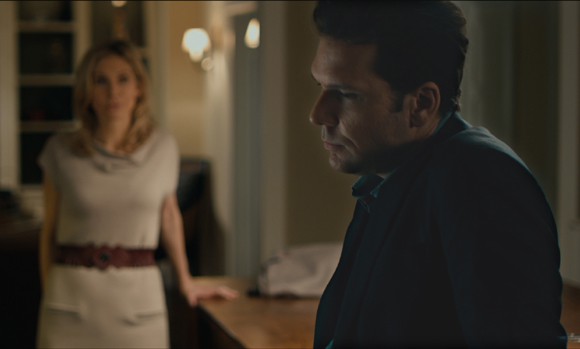 Scheduled for 5 days (Nov 9-13), organizers tell us that over 100 films will screen across four different "walkable villages" across wine country including Calistoga, Yountville, St. Helena and, of course, the city of Napa itself.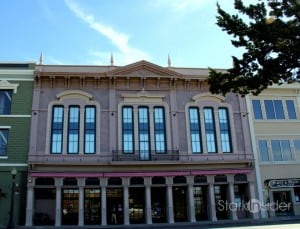 Since NVFF is a competitive fest, juries will select top films in 3 categories: U.S. Narrative Competition, U.S. Documentary Competition, and Shorts Competition.
Be sure to check out the Stark Insider Guide to the Napa Valley Film Festival for more information, including highlights of don't-miss events.
With its mix of film, food, and wine (oh yes, get your tasting on!) this should be a unique festival. How influential it becomes, we will have to wait and see; other festivals in the San Francisco Bay Area, such as the Mill Valley Film Festival (Marin), San Francisco International Film Festival and Cinequest (San Jose) have grown in prominence over the years.
Team Stark will be on location shooting videos, interviewing around town, and covering various events including panel discussions and the Tweet House. Be sure to follow us @StarkInsider and join us on Facebook for exclusive behind-the-scenes photos, coverage… and, no doubt, bloopers galore.
NAPA VALLEY FILM FESTIVAL – CELEBS ATTENDING

Dane Cook (MR. BROOKS, DAN IN REAL LIFE, MY BEST FRIENDS GIRL) – stars in ANSWERS TO NOTHING

James Cromwell (SECRETARIAT, W, SPIDER MAN 3, THE QUEEN, BABE) – stars in A YEAR IN MOORING

Ron Eldard (SUPER EIGHT, HOUSE OF SAND AND FOG, BLACK HAWK DOWN, MYSTERY ALASKA, SLEEPERS) – stars in ROADIE

Kevin Farley – you know this guy…. stars in WHITE NIGHT

Judy Greer (13 GOING ON 30; 27 DRESSES; LOVE AND OTHER DRUGS; HENRY'S CRIME, THREE KINGS) – "Spotlight On" honoree at the NVFF Tribute Program, stars in THE DESCENDANTS

Adrian Grenier (Entourage, THE DEVIL WEAR PRADA) – participating in Buick Tweet House

Kali Hawk (BRIDESMAIDS, GET HIM TO THE GREEK, COUPLES RETREAT) – stars in ANSWERS TO NOTHING

Sam Jaeger (Parenthood) – directs and stars in TAKE ME HOME

Brie Larsen (SCOTT PILGRIM VS. THE WORLD) – stars in EAST FIFTH BLISS and TREATMENT

Elizabeth Mitchell (Lost, Nurse Betty) – stars in ANSWERS TO NOTHING

Heather Morris (Glee) – directed THE ELEVATOR, stars in ANDY MADE A FRIEND

Rob Morrow (BUCKET LIST, QUIZ SHOW, Entourage, Northern Exposure) – Juror, Narrative

Features Jury

Sean Nelson – stars in TREATMENT

Naya Rivera (Glee)

Freddy Rodriguez (BOTTLE SHOCK, GRINDHOUSE, BOBBY, Ugly Betty, Six Feet Under) – Juror, the

Shorts Jury

Scott Wolf (V, Everwood, Party of Five) – Juror, the Shorts Jury

Chely Wright (Country Singer) – stars in WISH ME AWAY

Jeffrey Wright (IDES OF MARCH, CASINO ROYALE, W, ALI, ANGELS IN AMERICA) – Humanitarian

Award recipient at the NVFF Tribute Program

Billy Bush (Access Hollywood) – Host of the NVFF Tribute Program and will be covering the festival with his crew from Access Hollywood
[Lead Photo: Dane Cook in Answers to Nothing, Courtesy of Roadside Attractions]