Welcome to another installment of Janice's popular Girlfriend Getaway series. This time she's on the scene in Phoenix for a special three-part Stark Insider feature.
Some places just naturally rise to the top when considering where to go for a fab Girlfriend Getaway. I recently returned from a week in the Greater Phoenix area and I was blown away at how it has mysteriously evolved into one mind-blowing, fantastically fun, vaca spot that is absolutely perfect for a culinary girls-only getaway.
Why I'm totally crushing on the area:
1. Metro Phoenix, aka "The Valley of the Sun" averages a glorious 325+ days of sunshine– the perfect antidote for those depressing SAD symptoms.
2. The area has oodles of luxurious, world-class accommodations offering a multitude of fantastic girlfriend packages. Many resorts are hidden in private, lushly-landscaped compounds complete with multiple swimming pools, destination spas, golf courses, exclusive designer boutiques and snazzy restaurants, perfect for nesting if that's what you like.
3. The Phoenix Phoodie scene is phenomenal. Amazingly talented chefs can be found cooking their toques off everywhere from funky food trucks to Kai, the only (well-deserved) 5 star restaurant in Arizona, with impeccably well-trained staff everywhere, which is always a bonus. There is a burgeoning network of revolutionary foodies who are successfully creating some unique agritourism options as well as delicious farm-to fork fare that easily rival anything we offer in the Bay Area.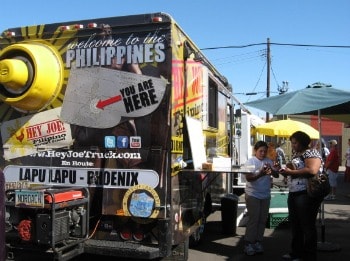 Now that you're ready to sign up, here are a few of my fave musts:
EAT

Originally built in 1934 as the Judson School for Girls, El Chorro was converted to a restaurant/lodge in 1937. In 2009, not only did the new owners do a fantastic job restoring El Chorro's original rustic charm, but they also succeeded in becoming the first restaurant in Arizona to earn the LEED Gold Certification. Nab a firepit table on the expansive patio–perfect for enjoying the stunning Camelback Mountain views, as well as the tasty lightened-up Southwestern classics, utilizing herbs and produce from the on-site organic garden.
Tip: All dinners come with a basket of their (not-so-healthy-but-worth-the-splurge) famous El Chorro Sticky Buns, which our waitress graciously wrapped up for us to take home for tomorrow's brekkie.
The only fine-dining, five diamond/star Native American restaurant in the world, Kai is deserving of every accolade thrown its way.  Located in the  Sheraton Wild Horse Pass Resort on the Gila River Indian Community, Kai (which means "seed" in the Pima language) provides a flawless dining experience. Knowing fans would happily walk barefoot through the desert just to dine on their signature dish: grilled buffalo tenderloin with corn puree, cholla buds, runner-bean chili, and saguaro-blossom syrup, which might follow an appetizer of lobster tail on Indian fry bread. The staff is perfectly trained in Russian-style service.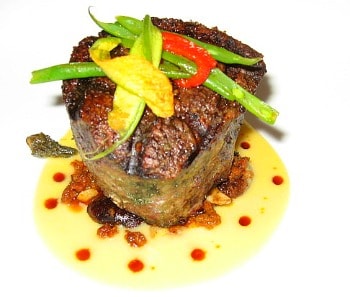 Tip: Wine enthusiasts might want to ask Evan, the knowledgeable sommelier, to pair each course with a different Arizona wine for an eye-opening experience.
Another hotel restaurant that knocked my socks off, this James Beard award-winner can be found downstairs in the Westin Kierland. Deseo embraces all things Latin, from the colorful artwork by Nelson Garcia-Miranda, a renowned Cuban artist, to the scrumptious Nuevo Latino food accompanied by the 100% South American Wine list. Snag a bar chair overlooking the open kitchen, perfect for chatting up the chefs while picking up some creative plating tips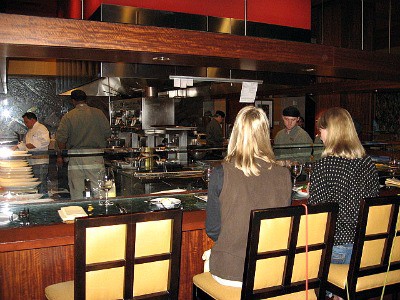 Must try: The Millionaire Taco is filled with lobster, ahi and Hamachi and fit for a billionaire, lamb cutlets with truffle chimichurri, and Chef Roberto Madrid's special rendition of Café y Tabaco for dessert-an amusing chocolate cigar tableau complete with white chocolate matches.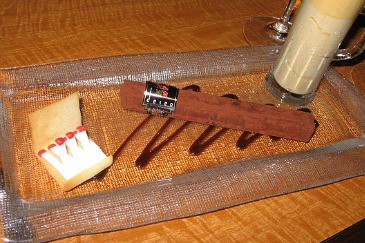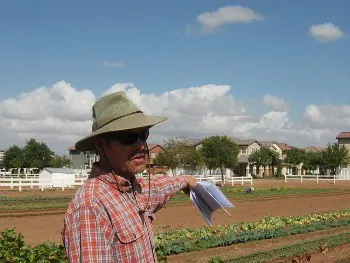 Joe Johnston, a remarkable "visionary" along with his farming brother, Paul, broke new ground when they developed Agritopia – a community comprised of 452 homes, urban agriculture and commercial enterprises. Preservation of agriculture is the key principle here. At this hip burger joint (the Johnston's also own Joe's Real BBQ and Liberty Market) they do "common food uncommonly well."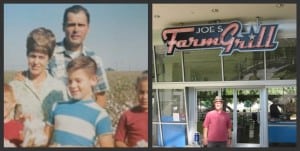 Must try: One tasty healthy choice is the Thai Ahi tuna served on a colorful bed of freshly chopped organic veggies. A not-so-healthy, but delish alternative, is the BBQ Bacon Blue Burger, with a side of sweet potato fries and Pineapple-serrano dipping sauce.
Tip: Stop in Agritopia's Coffee Shop to sample a "Coffee and Cigarette" cupcake, made with real tobacco and coffee. The baker created this flavor for a friend who had recently joined A.A.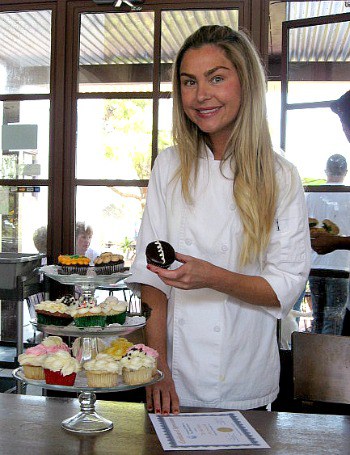 The Farm is a slow food Shangri-la, comprised of three restaurants, venue space, organic gardens, art gallery, retail shop, and retreat. The queen bee is Quiesscence, a renovated old farm house hidden behind a garden wall, which has morphed into an award-winning eatery. Chef/Owner Gregory LaPrad meets every morning with Arizona's finest farmers, herdsmen, and culinary artisans before creating his daily-changing menu, but no worries, you'll be dining on the best nature has to offer.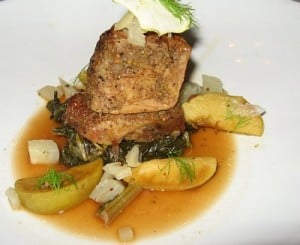 Sample Menu: A recent "No Goat Left Behind" dinner, featured Spicy Braised Goat with Fresno Chili, Cilantro and Chick Pea Puree with Black Mesa Ranch Goat Cheesecake with Wild Huckleberries and Whipped Cream for dessert.
Tag team Chef Matt Carter and front of the house manager, Brian Raab, hit a homerun at this trendy Old Town resto. Whether you're in the mood for a romantic candlelight dinner or opt for the party-central vibe on the patio, the food (contemporary tweaks on traditional Latin cuisine) is sure to please.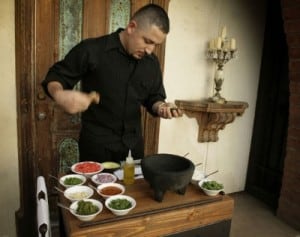 Must Try:  A Primarita (one of the best margaritas in town made using Partida Silver tequila) pairs perfectly with the made-tableside-how-hot-do-u-wanna-go chunky guacamole, the Crispy Pork with Cola Lime Glaze, and any of the taco platters that come with hand pressed corn tortillas on a salt block.