Janice's Girlfriend Getaway (special "Gourmet" edition!) continues in greater Phoenix. Also don't miss the rest of the adventure: Part 1, Part 3.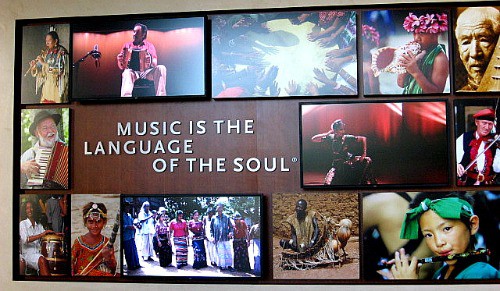 Musical Instrument Museum
The brand new MIM will thrill all your gal-pals whether they are musically inclined or not. You could happily spend all day at this bright, airy, 190,000 sq. ft sanctuary to over 5,000 global instruments from over 200 countries.  The entrance fee includes a wireless headset, so when you approach a display you automatically hear the instruments being played while watching the (National Geographic caliber) videos.
Musicians are in for a thrill at the Experience Gallery, where you can touch and play some exotic instruments, perhaps one made from a bull scrotum? Closer to home but equally exciting is the USA exhibit showcasing John Lennon's piano and Eric Clapton's guitar.
Tip: The Café at Mim features some really scrumpy food using farm fresh produce. The menu changes daily but inventive international dishes are available as well as made-to-order pizza and gourmet sandwiches.
The Heard Museum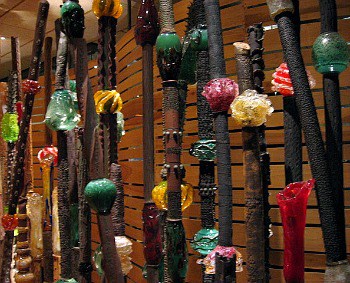 This oldie but goodie offers the best in traditional and contemporary art of the Southwest Native Americans. Be sure and visit the powerfully moving exhibit upstairs which reveals the shocking role the U.S. Government played in the heart-breaking story, Remembering Our Indian School Days: The Boarding School Experience.
Tip: The gift store offers unique pieces of jewelry, pottery, baskets, textiles and katsina dolls made by hundreds of American Indian artists. Double whammy: all proceeds from the Shop benefit the museum and there's no tax on your purchase.
 Desert Botanical Gardens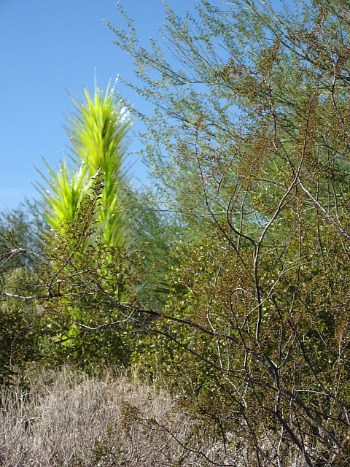 Explore over 50,000 succulents, trees and endangered desert plants from around the world as you wander the five thematic trails crisscrossing the grounds. See if you can spot Dale Chihuly's glass creations nestled among real deal. I adored David Rogers' Big Bugs (gigantic, whimsical sculptures ranging from seven feet to 25 feet long) perched among the cacti.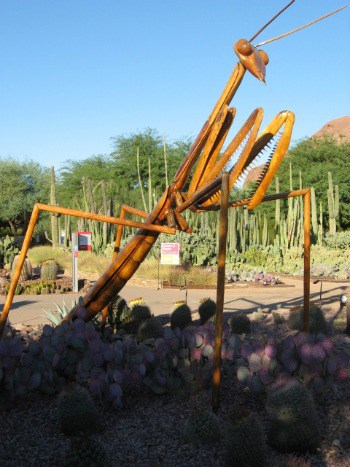 Tip: Check out their Thursday night avant-garden pollination parties, complete with bug-juice cocktails.
Verde Valley Wine Trail
Oenophiles will want to explore this new wine trail, which consists of four pioneering Arizona wineries and seven distinctly different tasting rooms. The winemakers are producing a wide variety of wines and are starting to achieve national attention for their quality. Dick Erath, who was instrumental in creating Oregon's billion-dollar wine industry and is now growing grapes in Arizona, says that "We're just scratching the surface here."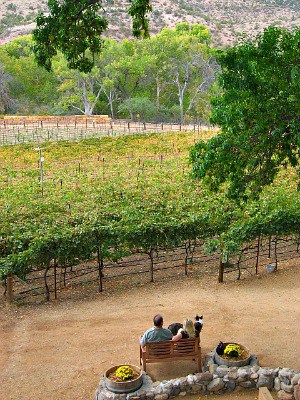 Tip: Don't miss Page Springs Cellars. I thoroughly enjoyed many of  Winemaker Eric Glomski's wines, particularly a crispy white-wine blend called Vino del Barrio Blanca, which paired beautifully with the yummy cheese platters. If you really want to chill-out, they also offer massages in a private tent overlooking the vineyard and creek.

Then stop in at the Pillsbury Wine Tasting Room (right on the main drag of historic Cottonwood) and try a heavenly pairing of their 2009 Roan Red with a black current marzipan chocolate from Chocofin Fine Handmade Chocolates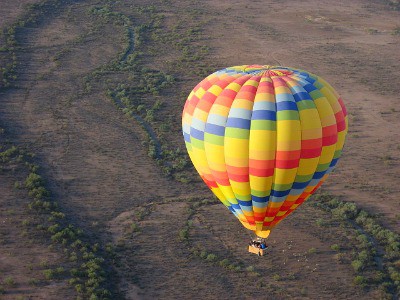 Hot Air Ballooning
I will happily set my alarm for a pre-dawn wake-up call anytime it involves Hot Air Ballooning. After piling into the large wicker basket we spent a delightful morning peacefully floating high above the mountains, desert, and housing developments. Mike, our knowledgeable pilot from Sunrise Hot Air Balloon, provided us with amusing antidotes as well as a champagne picnic breakfast after we landed.
Tip: Check on line for the best deals.
Part 3 coming soon!