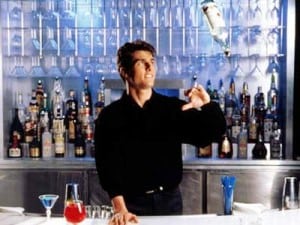 "Days get shorter and shorter, nights longer and longer, before you know it, your life is just one long night with a few comatose daylight hours."
That would be Tom Cruise in Cocktail… the movie (remember that one?!). Speaking of cocktails, and the worst segue ever used in the history of the Internet…
Thans to the mixologists at William Grant & Sons, here's an easy way to add some color and interest to your holiday libations. We've rounded up 5 of our favorite cocktail recipes. All are battle tested, getting a thumbs up from even the most jaded family holiday goer we know: Uncle Griswold.
And just in case you missed the rest of our TG prep series, learn here how to lock in juices with a Clay Pot turkey technique (7 steps) that continues to get raves; plus, some holiday wine suggestions, California style.
Cranberry Sauce Cooler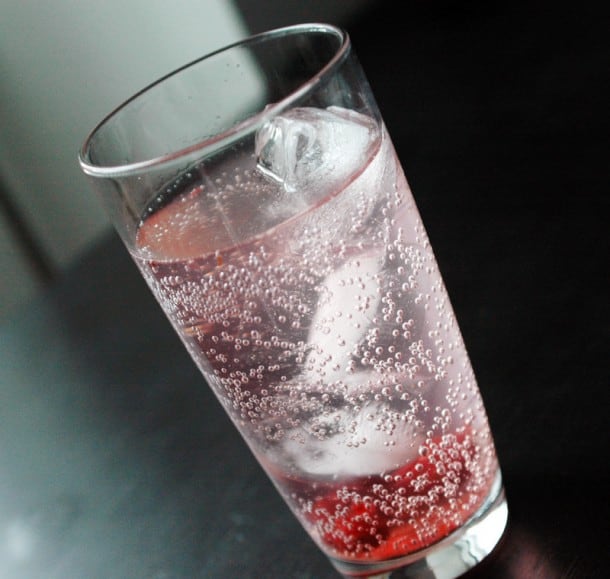 1 oz Blood orange Liqueur
1 oz Hendrick's Gin
2 barspoons Cranberry Sauce
½ oz fresh lemon juice
2 oz soda water
Shake cranberry sauce, Hendrick's, lemon juice and cranberry sauce over ice and strain into a tall glass over fresh ice, fill with soda water and stir to incorporate. Garnish with a fresh cranberry and an orange twist.
Celebration Punch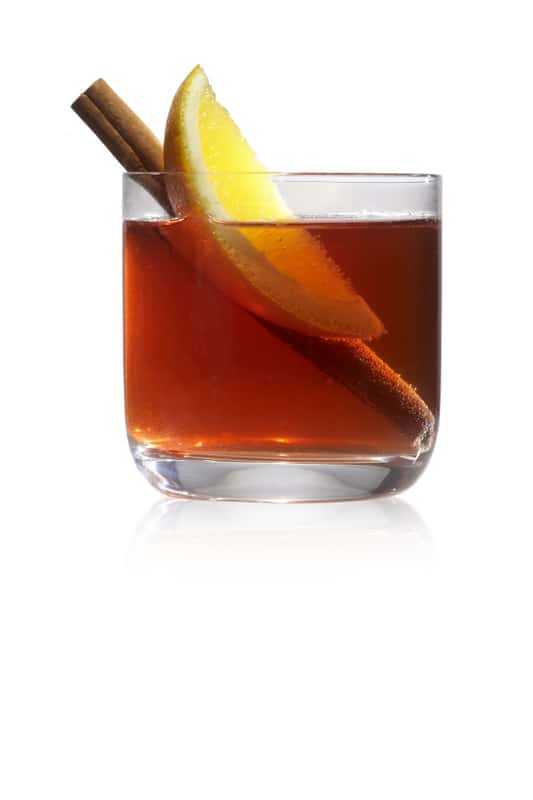 1 bottle Solerno
1 bottle Lillet Rouge
1 bottle dry, sparkling white wine
16 oz freshly brewed, strong, chai spiced black tea (no cream or sugar added)
8 oz Fever Tree Ginger Beer
8 oz freshly squeezed lemon juice
16 dashes Angostura bitters
Over a large block of ice in a punch bowl, pour all of the ingredients and stir to combine. Garnish with thinly sliced orange wheels. Serve in punch cups with a cinnamon stick and small wedge of orange.
First & Last Punch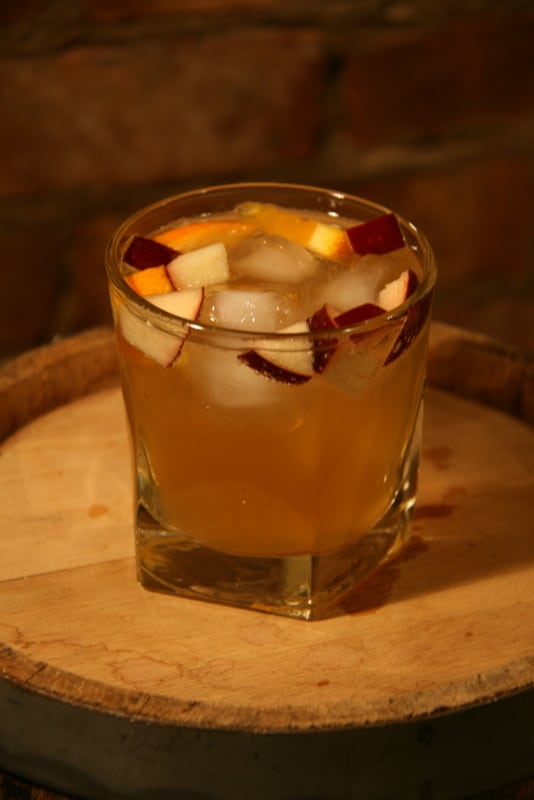 2 part apple juice
.5 part lemon juice
.5 part simple syrup (1:1 ratio)
1 part Sailor Jerry Spiced Rum
.5 part sparkling wine
In a punch bowl, add juices and syrup together over ice. Add rum and stir gently. Continue to keep cool and slowly pour sparkling wine into punch. Add sliced up oranges and apples to punch bowl and serve cold.
Horchata Punch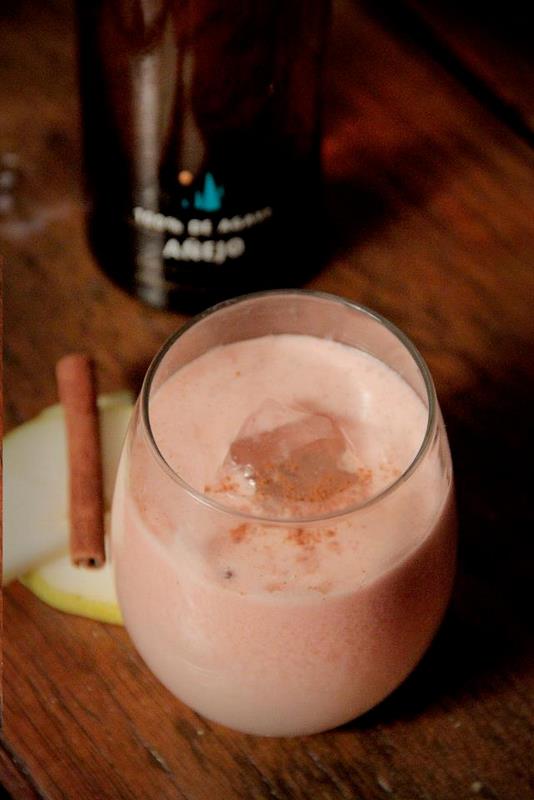 6 parts Milagro Anejo
2 parts Averna
2 parts Lime Juice
1 part Almonf Syrup or Orgeat
6 parts Horchata
8 Thai Basil or Basil leaves
2 parts Pear Juice
8 dashes Barrel Aged Bitters
1 part water
Mix all ingredients in a large punch bowl, allowing two hours for basil to infuse. Remove basil before serving. Serve over ice with a garnish of pear slices and cinnamon.
Hot Gin Punch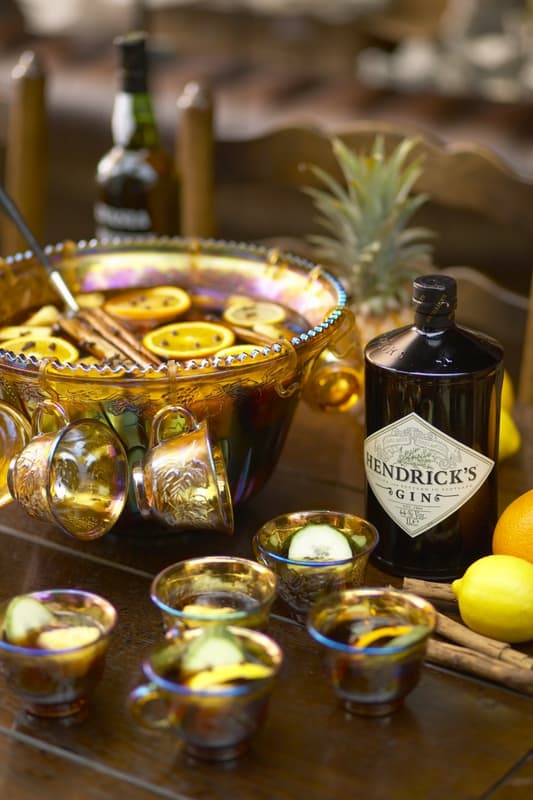 24 oz Hendrick's Gin
24 oz Madeira wine
6 lemon twists
1 orange slice
3 large chunks pineapple
3 oz honey
1 oz fresh lemon juice
3 cloves
1 pinch ground nutmeg
1 teaspoon ground cinnamon
1 teaspoon brown sugar
Add all the ingredients to a large saucepan over low heat and simmer for 20 minutes. To serve, strain and pour the hot mixture into a punch bowl or teapot and garnish with orange slices studded with cloves.
Bonus: Stark Cranberry Sauce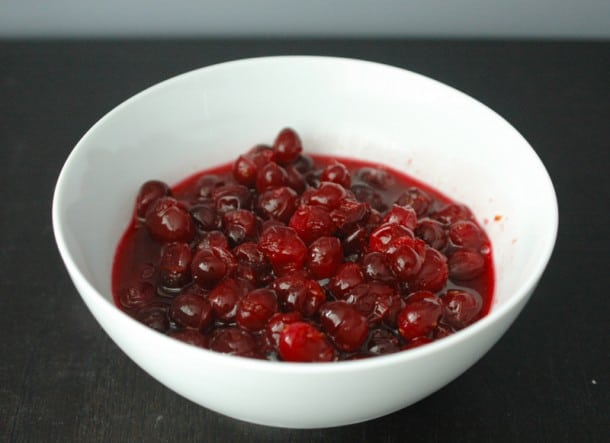 1 bag of fresh, organic cranberries, washed.
¾ cup organic sugar
¼ cup Solerno
½ cup fresh orange juice
½ cup Lillet Rouge
1 tblsp freshly grated orange zest
1 pinch ground cloves
¼ tsp freshly grated nutmeg
1 cinnamon stick
In a medium sized saucepan over medium heat, dissolve the sugar in the orange juice, Solerno and Lillet Rouge. Add the spices and orange zest, stir in the cranberries and cook until the cranberries start to pop (about 10 minutes). Remove from heat and place sauce in a bowl. Cranberry sauce will thicken as it cools.