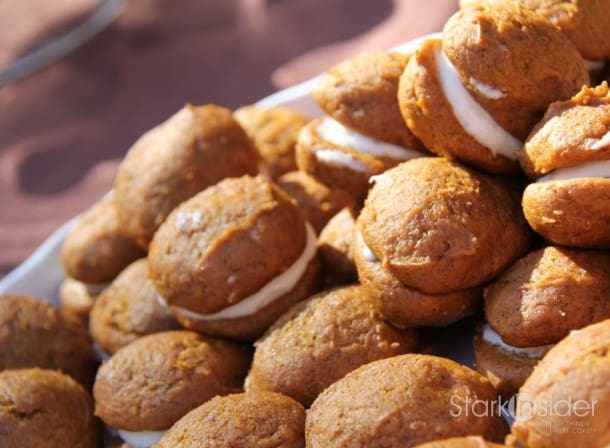 If you find yourself in downtown Healdsburg, you would be remiss not to stop by the newly opened Moustache Baked Goods. The shop was founded by Christian Sullberg and Ozzy Jimenez, hometown boys who at the ripe age of twenty-something decided that downtown Healdsburg was due to have something sweet spring up. I was fortunate to have stumbled into their stand while tasting Pinots at the Pinot on the River Festival.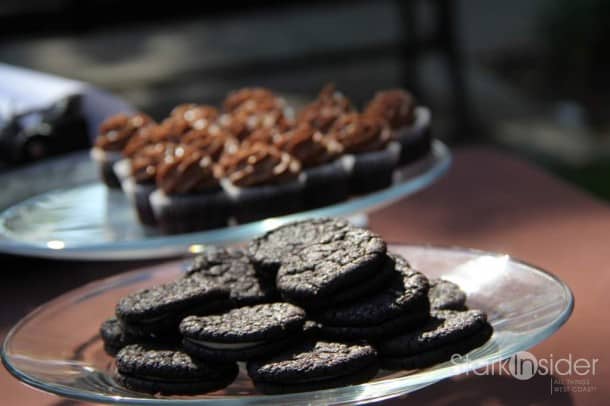 Their Pumpkin Whoopie Pies made quite an impression on me. Perfect for Halloween, Thanksgiving or a "Just Because They Make You Happy" moment. If you are not convinced, this tour of their baked goods and adorable bakery will make you drive up. Prepare to get crazed urges for something sweet!
View the Photo Gallery

For the entire, delicious tour of Moustache Baked Goods, begin here.
P.S. – The Pumpkin Whoopie Pies also pair really will with Pinot!