This is part two of Janice's Tuscumbia getaway. Click here for part 1.
Other not-to-be-missed Shoals attractions when you're done channeling Helen:
Alabama Music Hall of Fame-pays tribute to over 2,000 Alabamian's who have made significant contributions to the music industry. Check out the names of the inductees, including Hank Williams, Emmylou Harris, Tammy Wynette, and Lionel Richie, on the bronzed-starred "Walk of Fame" and in the Gallery of Portraits. Board the tour bus used by the band, Alabama. See the original recording contract Elvis made with Sam Phillips. Aspiring artists can step into a real recording studio and cut their own hit song.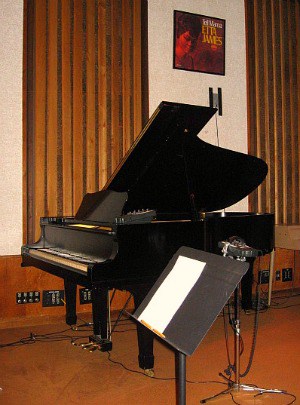 Fame Recording Studio- Florence Alabama Music Enterprises was the "Mothership of the Muscle Shoals Sound". In the early 60's, founder Rick Hall, described this soulful new sound as "songs that were too black for country and too country for black". Aretha Franklin, Wilson Pickett, Jerry Reed and The Osmonds are just a few of the artists producing FAME hits over the years.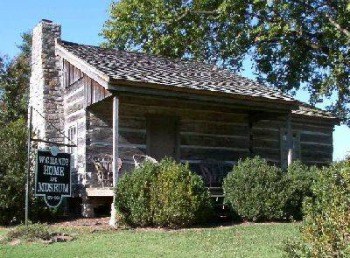 W.C. Handy Birthplace and Museum-This 2-room, hand-hewn log cabin, where Handy was born, is filled with a various musical instruments, sheet music and historic photographs. This "Father of the Blues" is best known for composing such gems as St. Louis Blues, Beale Street Blues and Memphis Blues.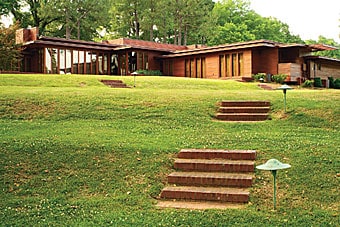 Rosenbaum House -Built in 1939 by Frank Lloyd Wright in the distinctive Usonian-style, the Rosenbaum house embodies his vision of creating affordable housing for average Americans. We were lucky enough to be there for a truly unforgettable performance, a one-man play about Frank Lloyd Wright written and superbly performed by Will Stutts.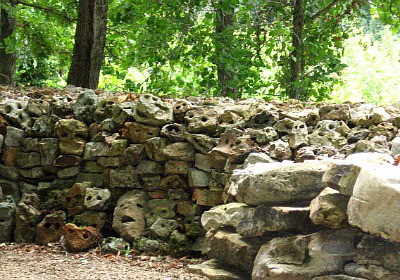 Tom Hendrix's Wall– This symbolic, seven-million pound rock wall, built solely by Tom, is a moving tribute to his great-great-grandmother, Te-lah-nay and all other Native American women. Read more about his ancestors' grueling Trail of Tears in his book, "If the Legend Fades" or try to visit when Tom shares the enthralling tale.
Shopping Detour: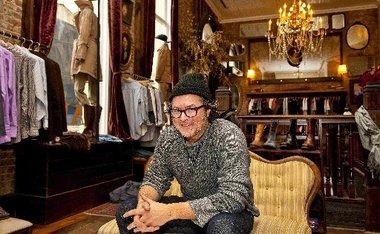 Billy Reid- After marrying a local beauty, this internationally-renowned, Vogue-award winning fashion designer decided to open his flagship store in a gorgeous, antique filled, landmark building in downtown Florence. Reid designs his impeccably crafted clothes as "heirloom pieces that can be handed down for generations." He says his clothes are made to be worn in both Florence, Alabama and Florence, Italy.
The Pillow Factory Outlet– grab an armful or three of quality down bedding products (at discounted prices) available at this local manufacturer.
Stay:
Hampton Inn & Suites offers a great location, right at the entrance to Historic Downtown Florence, as well as sooper comfy Cloud 9 beds and an indoor pool and whirlpool.
Eat:
There is no shortage of good restaurants, BBQ's, and country-cafes for sampling some seriously good Southern Soul food. Unique tastes treats include fried catfish and hushpuppies, chocolate gravy, mustard-slaw dogs and BBQ slathered with the local white sauce. From home-style, funky diners to stylish, upscale eateries manned by award-winning chefs, Alabama's Southern cuisine will tempt the most jaded palate.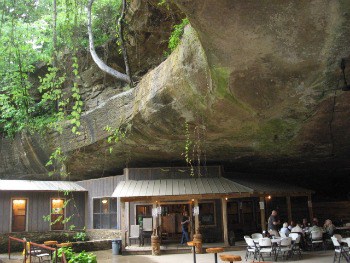 Rattlesnake Saloon– sporting a distinct setting under an ancient rock bluff, this saloon serves up delish Rustler Burgers, sided by Skunk Rings, Snake Eyes & Tails and Bronco Bits- which translates to fried onions, jalapenos, green beans and dill pickles with dipping sauce. The huge outdoor stage offers the perfect spot to hear some live Muscle Shoals music. (If you're too tired to drive home, owner William Foster provides unique sleeping options in a couple of repurposed grain bins.)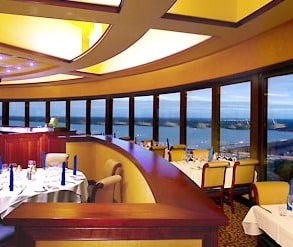 360 Grille-at the other end of the spectrum, the view at this revolving restaurant atop of the Marriott Shoals Hotel & Spa provide the perfect backdrop for Chef Josh Quick's innovative, farm-fresh, refined Southern fare–think Grilled Gulf Grouper with Cheddar Grits and Arugula Salad. Quick recently returned from a stint at the James Beard House, where his sophisticated, Southern-inflected menu wowed New York gourmands. Save room for the berry-topped, cornmeal pound cake.
The Palace– the Fonz would be right at home in this nostalgic soda fountain, housed in an old 1833 railroad hotel, snacking on a Pimento & Cheese Sandwich washed down with Harvey's milkshake, which is one of the "100 things to eat in Alabama before you die."
"Life is either a daring adventure or nothing."
-Helen Keller