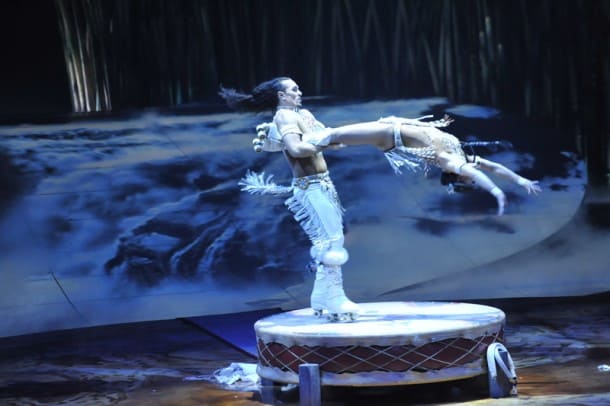 Cirque du Soleil has announced it is returning to the Bay Area with Totem, its latest big top production written and directed by Robert Lepage.
The show is scheduled to open in San Francisco on October 28, 2011 for a limited engagement under the blue-and-yellow Grand Chapiteau (Big Top) located at the AT&T Park and in the spring 2012 in San Jose as of March 2 at the Taylor Street Bridge.
Totem traces the fascinating journey of the human species from its original amphibian state to its ultimate desire to fly. The characters evolve on a stage evoking a giant turtle, the symbol of origin for many ancient civilizations.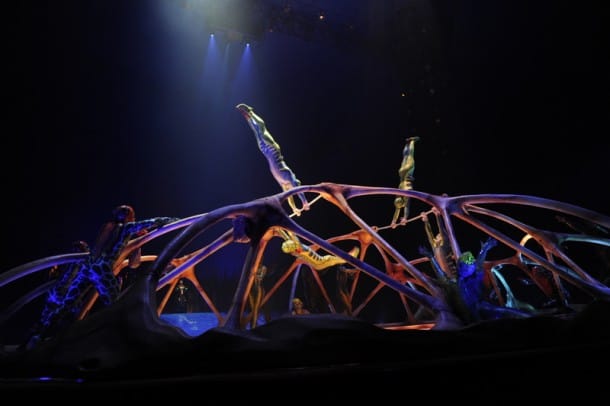 Inspired by many founding myths, according to organizers, "the production illustrates, through a visual and acrobatic language, the evolutionary progress of species."
Somewhere between science and legend Totem explores the ties that bind Man to other species, his dreams and his infinite potential.
Most recently Cirque brought its classic show Quidam to the Bay Area with runs in San Francisco and San Jose. Earlier, the insect world of OVO left audiences spellbound in what was widely regarded a smash hit.
Cirque du Soleil – Totem

In San Francisco as of October 28, 2011
In San Jose as of March 2, 2012
Stark Insider Tip: Specially-priced tickets for Totem in the Bay Area are now available to Cirque Club members for an exclusive period through June 26 (San Francisco) and September 18 (San Jose) at cirqueclub.com. Cirque Club Membership is free and registration is quick and simple. Cirque Club members receive advance access to the best seats under the Grand Chapiteau, ticket upgrades, partner promotions and insider information on the world of Cirque du Soleil.
Stark Insider TV – Behind the Scenes at Quidam (HP Pavilion, San Jose)