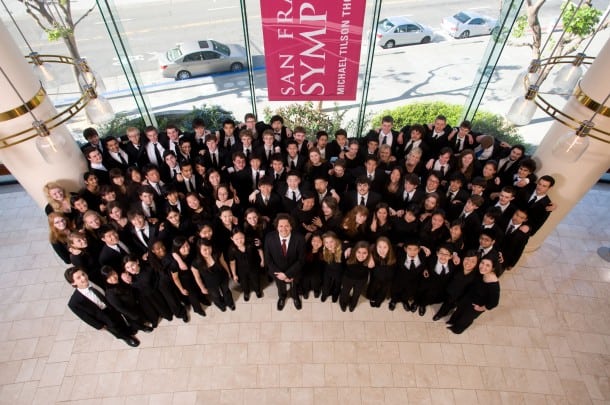 San Francisco Symphony Youth Orchestra celebrated their 30th anniversary on Sunday – and what a celebration it was! With a program that included  Bartok's Divertimento and Holst's The Planets, this performance highlighted the strengths of this very special group and brought home the point that they need to be included in any conversation about classical music in the Bay Area. Listening to this group, one rapidly forgets their relative youth. Indeed, they can be fairly judged by the same standards used for their older colleagues.
Those wary of the darkly psychedelic feel to Bartok's Music For Strings, Percussion & Celesta should give the Divertimento a listen. Oxford Music Online says that a divertimento is "primarily designed for the entertainment of the listeners and the players," possibly serving as "background music for some social gathering such as a conversazione or a banquet." This definition does not apply to this piece, which has an emotional depth and feeling that 18th century divertimentos lacked. However, it is far more accessible than many other Bartok pieces, and as such, provides an excellent introduction.
Opening with spirited and swirling sounds, cello and bass act as percussion propelling the music forward through a first theme. Some portions involve only a few instruments, giving you the feeling that you're overhearing a small private conversation before the orchestra tutti joins back in. Limiting the music to several instruments  in this manner is consistent with the classical divertimento, which was often had solo instrumentation. Exquisite restraint on the part of the cellos allows the tension to build organically throughout.
The second movement begins with dark, low tones, almost imperceptibly growing louder. Sound elongates and time stops. This has an edgy feel, mirroring the events across Europe at the time. It was during this second movement that any doubts about the group's maturity in playing such pieces are completely put to rest.
The third movement began with a start, rondo-like, providing much needed contrast. It seems impossible to imagine the happy pizzicata portion of this movement emerging out of the depths of this piece.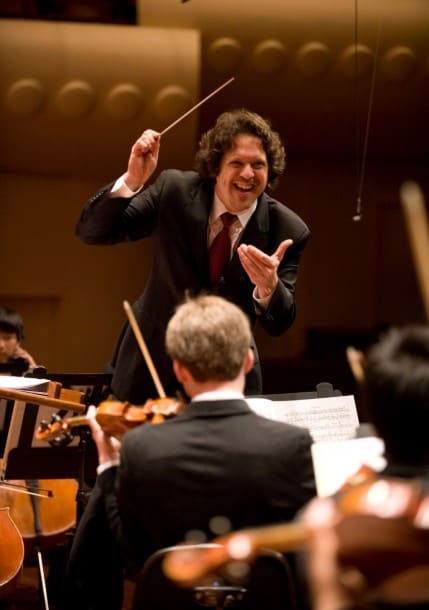 The second half of the concert was turned over to a performance of The Planets. Program notes indicated that Holst intended to express the astrological attributes associated with each planet. Insofar as astrology purports to describe the full range of the human experience, this was a stunning piece for the SFSYO. I'm not sure whether I'm just more partial to their performance of the outer planets or whether the group just kept getting better and better.  Regardless, their performance of the colorful music associated with Jupiter, Saturn, Uranus and Neptune was gripping.
This magic concert ended with an encore of Brahm's Academic Festival Overture. This overturn was the first first piece that the SFSYO played during its inaugural concert 30 years ago.  One is grateful to those who founded this remarkable institution, and hopes that their anniversary year is as stunning as the Symphony's centennial promises to be.