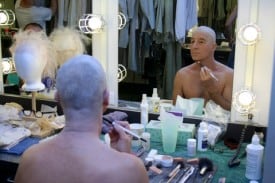 Today, Berkeley Repertory Theatre completed its 2011-12 line-up with the announcement of three shows. In addition to the five plays already scheduled for its main season, the Tony Award-winning theatre revealed two premieres that it will showcase in its limited season and a special presentation starring legendary performer Mikhail Baryshnikov.
Following its success with Brief Encounter, Britain's celebrated Kneehigh Theatre Company returns to the Bay Area for the American premiere of The Wild Bride. Then Berkeley Rep debuts Black n Blue Boys, a powerful world premiere written and performed by Pulitzer Prize-finalist Dael Orlandersmith which will be staged by Obie Award-winner Chay Yew.
To top it off, Baryshnikov performs next spring in a special event at Berkeley Rep, In Paris, a dazzling romance from visionary director Dmitry Krymov. These new shows round out a schedule that already includes three world premieres, a classic Molière comedy, and a script that won the Tony Award for Best Play.
The five-play Main Season begins in September. First it's Rita Moreno: Life Without Makeup, a show created specifically for this outstanding actress.
Next Kent Nicholson directs How to Write a New Book for the Bible, Bill Cain's poignant new play about caregiving, followed by Ghost Light, a haunting fable about San Francisco written by Artistic Director Tony Taccone and staged by Jonathan Moscone.
Then Steven Epp returns to unleash another Molière masterpiece with A Doctor in Spite of Himself, and Associate Artistic Director Les Waters takes on John Logan's Tony Award-winning Red.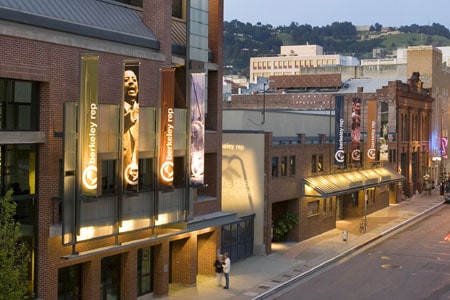 Taccone spoke enthusiastically about the Theatre's new projects:
"Each year at Berkeley Rep, we offer you a compelling collection of plays. We invite artists who inspire us to bring their vision and imagination to our stage. We present work from around the world that we hope will change the way you think about theatre – and the way you think about life. This year is no different. I am honored to announce the addition of some enormously talented people to our line-up for the coming year – Mikhail Baryshnikov and Dmitry Krymov, Dael Orlandersmith and Chay Yew, Emma Rice and her Kneehigh colleagues. And I am delighted to ask Bay Area audiences to join us for these shows."
BERKELEY REP THEATRE 2011-12 SEASON SCHEDULE

Rita Moreno: Life Without Makeup
Main Season Play #1 – Roda Theatre
World premiere
Written by Tony Taccone
Directed by David Galligan
September 2 – October 30, 2011
Opening night: September 7, 2011

How to Write a New Book for the Bible
Main Season Play #2 – Thrust Stage
World premiere
Written by Bill Cain
Directed by Kent Nicholson
October 7 – November 20, 2011
Opening night: October 12, 2011

The Wild Bride
Limited Season Play #1 – Roda Theatre
American premiere
Adapted and directed by Emma Rice
December 2, 2011 – January 1, 2012
Opening night: December 7, 2011

Ghost Light
Main Season Play #3 – Thrust Stage
World-premiere production
Conceived and developed by
Jonathan Moscone and Tony Taccone
Written by Tony Taccone
Directed by Jonathan Moscone
January 6 – February 19, 2012
Opening night: January 11, 2012

A Doctor in Spite of Himself
Main Season Play #4 – Roda Theatre
Written by Molière
Adapted by Christopher Bayes and Steven Epp
Directed by Christopher Bayes
February 10 – March 25, 2012
Opening night: February 15, 2012

Red
Main Season Play #5 – Thrust Stage
Written by John Logan
Directed by Les Waters
March 16 – April 29, 2012
Opening night: March 22, 2012

In Paris
Special Presentation – Roda Theatre
Adapted from the short story by Ivan Bunin
Directed by Dmitry Krymov
April 25 – May 13, 2012
Opening night: April 25, 2012

Black n Blue Boys
Limited Season Play #2 – Thrust Stage
World premiere
Written and performed by Dael Orlandersmith
Directed by Chay Yew
May 25 – June 24, 2012
Opening night: May 30, 2012