All systems go! Once again, we have a packed week of things to do across the San Francisco Bay Area. We're pleased to bring you some of the more interesting note-worthy events on our radar… be it film, theater, the arts, food, wine or tech. Phew! Yes, with Stark Insider you never know what you're going to get, although safe to say it will be fun, possibly interesting, and/or mind melding. Or put another way: all things west coast.
For this week's quote it would be easy fodder to just grab a headline or pithy Charlie Sheen remark. But I have limited space here, and chances are you've already had enough A-lister meltdowns to last a lifetime. So, then, this one from P.J. O'Rourke:
"A very quiet and tasteful way to be famous is to have a famous relative. Then you can not only be nothing, you can do nothing too."
Well, if anyone has taken that advice, let us know how it goes. If you're looking for something to do this week, here are some of our top picks.
Ruined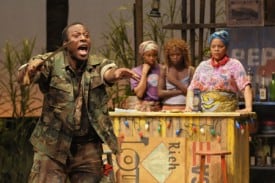 Berkeley Repertory Theatre
Opens: March 2, 2011
Pulitzer-winner Ruined provides a bleak yet beautiful look at the lives of women in a land ruled by whiskey and bayonets. As civil war ravages the Congo, the lucky ones find a home—and a regular meal—in a ramshackle building that serves as both brothel and refuge. Whether merchant, miner or soldier, the man you meet in the morning may be your enemy by sundown. Yet all of them come through Mama's door for booze and a bit of comfort. Mama Nadi protects her girls with rough compassion, even as she profits from their bodies. This celebrated script from Lynn Nottage tells an intense and important tale filled with humanity, hope and unexpected humor. When Mama talks, you better listen.
Cinequest Film Festival 21

Downtown San Jose
March 1 – 13, 2011
CQ turns 21 this year, so watch out anything's possible! The festival kicked-off this week downtown San Jose at the grand California Theatre with the screening of John Turturro's Passione. Singing, and dancing through the streets of Naples… what a fitting way to start the 13 day festival. In case you missed the opening night action, check out the Stark Insider TV segment that has all the red carpet excitement and a peek inside the festivities. Plus where else can you here San Jose Mayor Chuck Reed suggest that people leave the town broke?!
Silicon Valley: CFO Roundtable 2012

Churchill Club
March 3, 2011
Silicon Valley Bank, Santa Clara
Okay so this one probably won't win any awards for exciting names, but the Churchill Club events are always provocative, and laden with intelligent discussion from people who are in the game. This time it's: Deepak Ahuja, CFO, Tesla; Anna Baird, Finance SVP, McAfee; Steve Gomo, EVP & CFO, NetApp; David White, EVP & CFO, NVIDIA.
In the wake of the recession, finance chiefs are moving beyond finance to weigh in on business strategy, capital investment decisions and even the product mix. As reported by The Wall Street Journal late last month, they're also taking responsibility for other divisions such as IT, production, customer service and human resources.
What are the implications and forward-looking trends of this new tack? Join top executives from McAfee, NetApp, and Tesla, in a lively conversation about the changing roles, strategies and vision of the finance leader. Learn what's top of mind for them looking forward to 2012.
Ehler's Estate Wine Release Party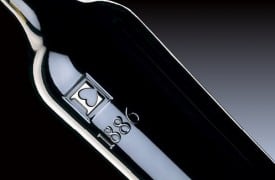 Ehler's Estate, Napa Valley
March 5, 2011
Come celebrate the release of the 2007 '1886' Estate Cabernet Sauvignon – the wine that Robert M. Parker, Jr. just rated 92 Points. We are releasing new vintages of all our small production bottlings, including the long awaited 2008 Cabernet Franc, which sells out quickly each year. Wine club members will receive 20% off for reorders of the new releases for the month of March.
It's an afternoon filled with our small production estate wines, music, and fine food. Napa's own Brian Cline will be performing. Chef Richard Haake is serving Kobe Beef Burgers hot off the grill with homemade organic potato chips.
Complimentary for wine club members plus one guest
$25 per person for non-members
Call for Writers
We can't do it alone. If you're interested in writing for Stark Insider, ask yourself this: do you love the west coast? How about food, wine, gadgets, the arts and film. Okay, good, good, good, good and good. Now how do you feel about sharing your passion, your experience, your opinions with others? If I still have your attention consider writing for us, if you please. We provide a platform to get your name out to the world — or, at least the search engines and the social networks of the world that is. From time to time we will also get you tickets to some of the biggest and hottest events going. But your opinion matters too so we're looking for people interested in getting their viewpoint out, sharing ideas and stories, and essentially having fun while doing it. Note: we do not yet pay. But does "intrinsic hobbyist" mean anything to you (yes, I know, try paying the rent with that!)?
To write for Stark Insider: Read here for more information.
Follow the new Stark Insider on Twitter and Facebook
Help support independent media. All we ask is that you follow us on Twitter … rant to your friends about us, complain to your neighbors. All news is good news (almost).
(With Clinton Stark contributing from Silicon Valley)