The Cinequest Film Festival continues this week with an action-packed schedule that includes hundreds of screenings, rockin' after-parties, and non-stop downtown San Jose action. As co-founder Halfdan Hussey said this morning in an email, "People are connecting like they never have before. And we are all having a blast together."
CQ 21 runs until Sunday March 13, and organizers expect it to draw 85,000 people to downtown. Let's hope too that enough visit and support Camera 12 Cinema, one of the key venues for the festival. Last week reports surfaced that the owners may need to cease operations unless they get a reprieve on rent from the city.
As they say, the show must go on!
With so much happening it can be a bit overwhelming so here's our day-by-day picks for this week's line-up.
Monday, March 7
Your last chance to see well-crafted story of companionship The Little Room, Switzerland's official entry to the Oscars for Best Foreign.
Village Without Women is a gruff look at hard living in Serbia.
Filipino-American director Ian Gamazon's deceptively simple tale of revenge Living in Seduced Circumstances continues its World Premiere run in its exploration of visceral shock and the hand-held camera.
More Film Festival Coverage

Stark Insider Film Festival Coverage
Tuesday March 8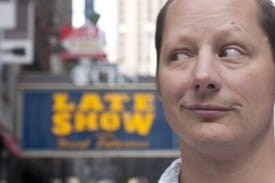 Again, there is a lot of great choice here, but two films in particular are worth pointing out.
Dying to Do Letterman has garnered a lot of buzz, and this will be your last chance to see the film which premiered at CQ over the weekend. Comedian Steve Mazan pursues his dream of appearing on David Letterman after being diagnosed with cancer and being told he only has five years to live.
Horror fans won't want to miss Bad Behaviour the Australian tale of two psychopathic siblings on the run. Quentin Tarantino reverberates throughout. Life is transient in Canada's Snow starring Kalista Zackhariyas, which wraps its World Premiere screenings tonight at CQ.
Wednesday, March 9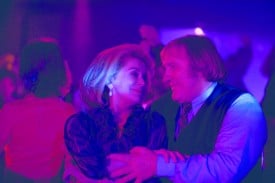 Delightful comedy Potiche stars Catherine Deneuve (Belle de Jour) and Gerard Depardieu (La Vie en Rose) in a facrce about sex and class. Only screening once, so don't miss it- at the majestic California Theatre.
Cinequest favorite Jarod Whaley returns with The Glass Slipper, a realistic portrayal of a crumbling modern family set in Silicon Valley.
One disappointment to note: A Little Help starring Jenna Fischer (The Office). The bleak, domestic film never gets off the ground and Fischer doesn't appear quite ready to carry a film.
Thursday, March 10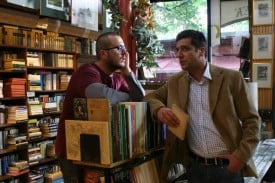 What happens if every morning when you woke up your wife was a different woman? No–I mean really was a different woman! Find out in the romantic comedy Poligamy.
Zombie alert! Head over to the San Jose Rep Theatre for The Dead, a nod to Romero's classic zombie films set in post-zombie-apocalyptic Africa.
Friday, March 11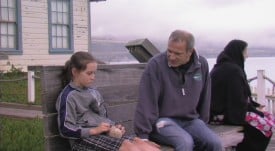 If you're interested in the words that bring films to life, don't miss Day of the Writer. This year the focus is on Sci-Fi. Three parts fill an informative day at San Jose State University. Featured speakers include Howard Suber (founding chair of the Film and Television Producers Program at UCLA , and author of seminal screen writing book The Power of Film), Steve Cuden (X-Men, Stargate Infinity), Paul Chitlik (The New Twilight Zone, Who's the Boss), two-time Academy Award winner David Webb Peoples (Bladerunner, 12 Monkeys).
For a change-up on the film side, why got silent and kick off your weekend in style? Classic Nosferatu will screen at the California Theatre. Dennis James will accompany the film at the California's Wurlitzer organ (1922) for what's sure to be an unforgettable Symphony of Horror!
Connect and Socialize: Daily VIP Soirees (5 – 7pm) / After-Parties (10pm – whenever)

Monday: Morocco's Restaurant / clubHOUSE

Tuesday: P.F. Changs / Morocco's Restaurant

Wednesday: Loft Bar & Bistro / Azucar Latin Bistro

Thursday: Gordon Biersch / Eulipia Restaurant & Bar

Friday: Sabor Tapas Bar & Lounge / E&O Trading Co.
More CQ-related Resources

Complete schedule, tickets and information: CINEQUEST WEB SITE

Cinequest Central www.cqcentral.com – reviews and interviews

Cinequesting Blog cinequesting.blogspot.com – "Poetry, prose and interpretive dance celebrating Cinequest"

#cqff #cinequest – follow the festival on Twitter with these hashtags: #cqff #cinequest

@cinequest – follow the official Cinequest Film Festival Twitter account