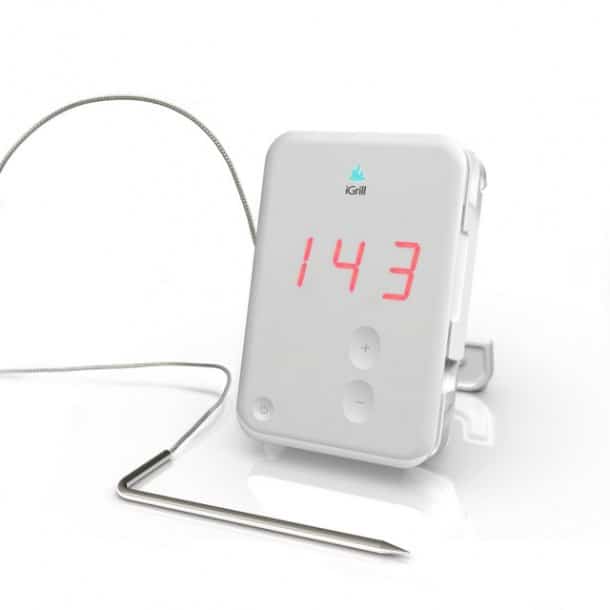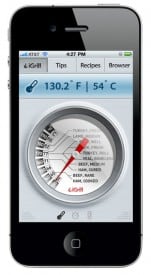 Summer is coming: iGrill. Do you grill? Okay, so maybe this one is overkill, but then again isn't that what makes apps in general so great. That they stretch our minds and creative energy into areas we never thought existed. Some might say it was better the old way. Phewey, who moved your cheese, Frankenstein?
I smiled just a bit (but no LOL… really, seriously?!) to myself when I read the announcement about iGrill. It's a wireless thermometer that uses bluetooth to transmit temperature information to your iPhone or iPod Touch. Surely, this will be a great show & tell demo at your next dinner party- that is, until you give up and order up some Chinese.
Yes, it's available in black and white.
But the real news is that the company that makes the iGrill, iDevices (but of course!) has inked distribution deals with Frontgate and the Apple Store. These products are geared towards "the Apple lifestyle." Oh boy, folks… little boxes on the hillside… made of ticky tacky.
Should we care too much? Probably not, but we need some news to get us through to the Apple iPad 2 availability at the end of the week, no?
The price of cool, and measured hot, isn't necessarily cheap. iGrill goes for $99.99 and is available on said Apple store.