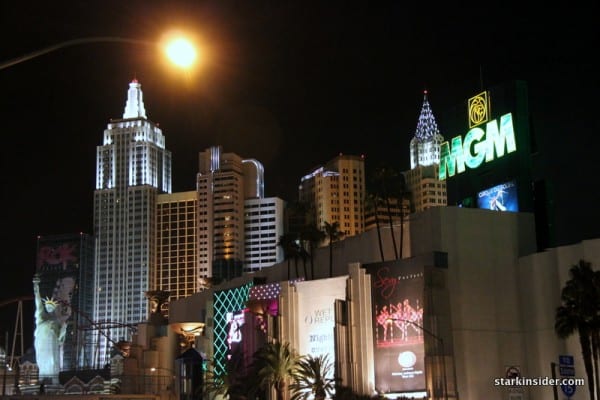 The city of Las Vegas continues to morph. It's one the many interesting elements that keeps things vibrant here. These photos of a city at night, brimming unbelievably in the middle of the Nevada desert will either make you yearn for more (great shows, fine dining, fun with friends), or turn away in disgust (take your pick: capitalism amok, destitute gamblers, plus-size America).
Either way, this is Las Vegas in 2011 at night here after the press "unveiled" event held earlier at the Venetian.
While there hasn't been any breakthrough announcements or "a-ha" moments (yet), there has been plenty of energy and enthusiastic exhibitors.
Based on purely anecdotal evidence I'd suggest the economy is indeed on the up-tick. I'm still not sure about 3-D TV, however.
Once again I'm astonished by the amount of walking and walking and walking required to get from point A to point B here. Signs don't necessarily want to help you in your objectives of getting somewhere on time. Lobby this way… oops wrong turn: welcome Oyster Bar. Monorail over here… oops wrong turn: welcome all-you-can-eat Buffet. Restrooms next right turn… oops wrong turn: welcome Whitney Houston comeback concert (or David Spade if you're in the Venetian).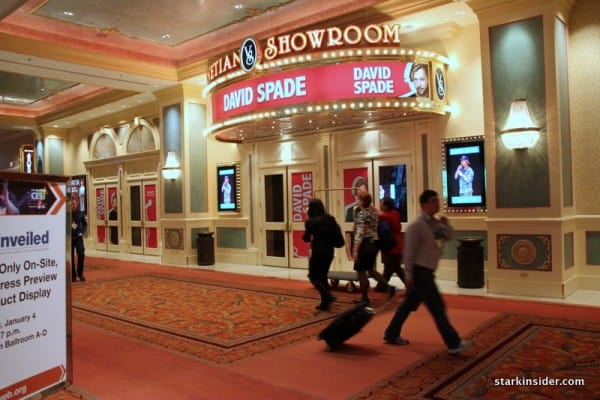 My wife Loni and I both agree. If you want to feel small, and insignificant then LV is your poison. Everything here is ominously large, overflowing with people, and moving 24/7. It's also one of the most unique, and visually amazing places in the world.