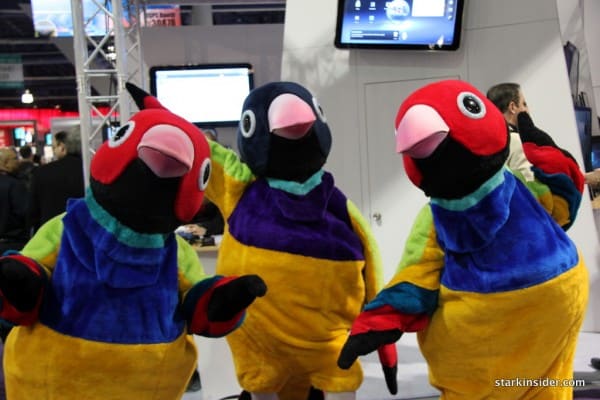 The monorail lines were long, crowds amassed around the Las Vegas Convention Center, and #ces updates hit the Twitter trend board. Welcome to the first official day of the Consumer Electronics Show. And here we were thinking that the place was already pretty busy for the press events earlier this week. With about 120,000 people expected to attend over the next few days, however, you could call that the calm before the storm.
As is always the case when you bring together creative marketing people, new technology and a competitive environment, companies brought out their best tricks, gimmicks and attention-getters. Colorful birds, pulsating music and lights, and decked out sports cars were just some of the scenes that caught our eyes.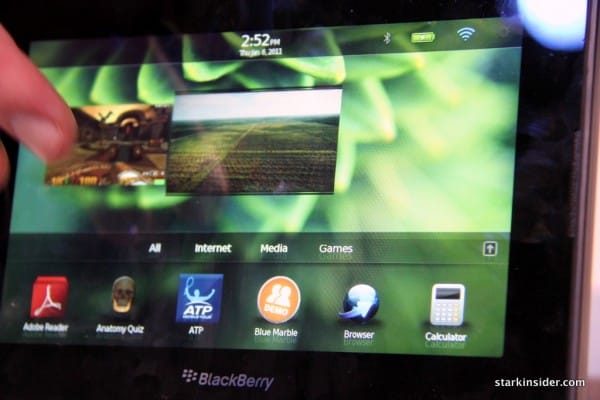 Celebrities were spotted in the house including Lady GaGa, and Piers Morgan. Live broadcasts were taking place by most of the major networks, and tech specialists such as CNET, and TWiT Network.
And about those tablets?
They are white hot. Wherever crowds formed, you could expect to see some kind of tablet underneath the swarm. The BlackBerry Playbook, in particular, was drawing strong interest in a booth that was dark and swanky.
But we'll let do the photos do the talking. It's a wrap – opening Day at CES.