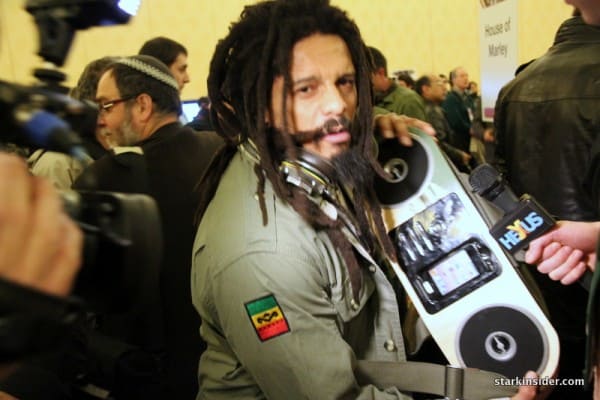 So far, no dice. I'm still looking for an "A-ha" moment here at CES 2011 in Las Vegas. The press preview which is just coming to a close gave us early access to about 50 exhibitors. The busiest were the ones with: (a) tablets (Lenovo, Motion PC), (b) shrimp or (c) free cell phone chargers (Technocel).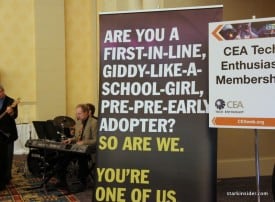 But nothing truly impressed.
Well… except for the part when I asked Rohan Marley, who was in full-on reggae mode, if he was the same guy that used to play for the Ottawa Rough Riders. Yes, nothing like a bit of CFL trivia to spice up a tech event in Las Vegas, eh?
I saw baked-over 3-D, this time with lower priced glasses, from Mitsubishi and Sensio. While it was possibly a step forward in reducing consumer confusion, it's unlikely to re-ignite much interest for the struggling technology — at least in the home environment.
The Lenovo tablets looked clunky. The hybrid which combines a tablet with a laptop (a combo I think would kill if Apple were ever to produce, say, an "iPad Air") was fat, and way underwhelming, specs be damned. Still, throngs of photogs, and broadcasters, including Fox News, CNN, Financial Times, and Consumer Reports clamored to get anywhere near the devices, indicating the media euphoria for all things tablet has just begun.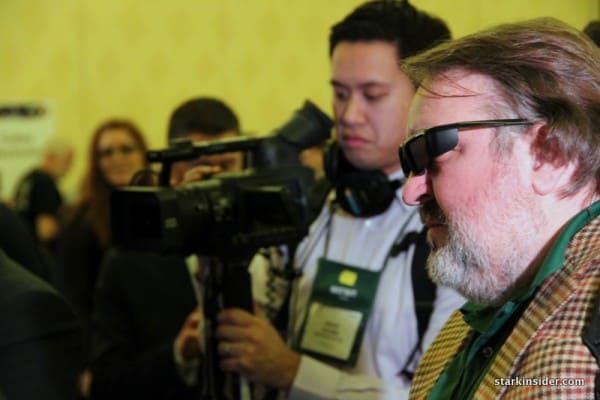 Motion PC tablets were ridiculously overpriced ($1,000+) and looked devoid of 21st century design.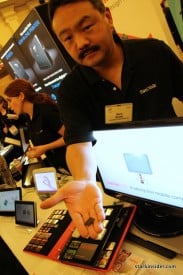 HP was demonstrating a crippled-Android tablet that can't access Android Market, but could "print" wirelessly to an HP printer. Who on earth needs that? Aren't tablets meant for on-the-go, where nary a printer is to be found?
Amazingly my stand out pick — aside from the sushi rolls and decent house Chardonnay — was the Sandisk 64GB SSD drive. The size of a postage stamp, it truly impresses. And it could play a significant role in what's next to come in storage for tablets.
Motorola Xoom: we're depending on you for greatness.