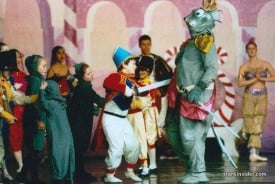 Cy explains the rationale behind her upcoming Nutcracker marathon that will see her cover, here on Stark Insider, just about every production she can find of it across the San Francisco Bay Area.
Aaron Copland's 1939  gem, What to Listen for in Music is worth trotting out every so often because you find things you missed before.
Like this for instance:
"Musical novices still search for specific words with which to pin down their musical reactions. This is why they always find Tchaikovsky easier to 'understand' than Beethoven. Moreover, with the Russian composer, every time you come back to a piece of his it almost always says the same thing to you, whereas with Beethoven it is often quite difficult to put your finger on what he is saying."
Copland's insight hit me like a flash as I realized  this is exactly why Nutcracker music sets our teeth on edge – it's always the same thing — and this is precisely why the ballet is so important.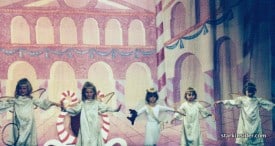 On some level, the dance community appreciates this because every year, they trot out more Nutcracker productions, struggling to arrive at a different take on an old story.
It's only through dance that this music can possibly be made new again.
This somewhat overwrought realization about the importance of dance had me searching the 'net for every possible Nutcracker the season has to offer.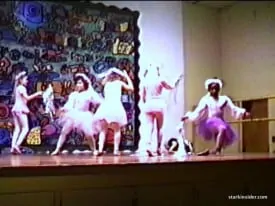 We hope to cover everything from the sublime to the ridiculous as we rocket from the Revolutionary Nutcracker Sweetie, to the Moscow Ballet to the Mashuggnutcracker, and several more  – all of which will be reviewed here over the next two weeks.
Lamentably, some truly novel performances, like the Tap Cracker and the Dance Along Nutcracker fell victim to an inability to be in two places at once .
We hope you'll join us for the ride.
Do you have a favorite production of The Nutcracker? And recommendations for Cy as she begins her marathon?