Tonight the Churchill Club (Silicon Valley's leading technology and business forum) holds another tech panel tonight here in Silicon Valley. The topic is a hot one: wireless.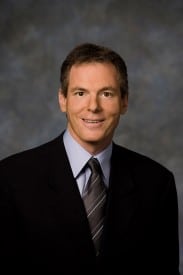 Paul Jacobs, Chairman & CEO, Qualcomm and Jon Rubinstein, HP Exec (Ex-Palm CEO, Ex-Apple iPod Division SVP) will discuss "visions of the mobile future" at the Fairmont in downtown San Jose. The session will be moderated by Kara Swisher, Co-Executive Editor, AllThingsD.com.
What I like about these panels is not only is there an opportunity to hear something other than a stump speech, or typical PowerPoint, but you get to participate in a real conversation. There is meat here — and I'm not just referring to the food (above average) that is served at the dinner prior to the program.
Last time, film director James Cameron made a characteristically thought-provoking and entertaining appearance along with Google CEO Eric Schmidt (see short video highlight reel below). While fans might not have got that key golden nugget concerning the Avatar sequels (although they will be shot, at least if Cameron gets his technical wish, at higher frame rates… possibly 48 or 60 fps) we were treated some fairly in-depth technical explanations around deep sea diving, space exploration, and, of course, the science of film-making and effects (with Adobe once again getting several mentions for Photoshop, etc.).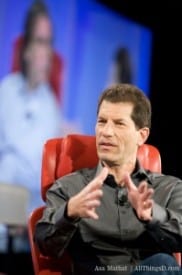 Wireless is unquestionably the platform of the future, and the here-and-now. The rise of smartphones, the success of the Apple iPad, the decline of desktop sales, all point to the idea that we are turning into humans that compute on the move, in real-time. Together with social networking, the impact is disruptive — hopefully in a positive way.
With it comes repercussions, however.
As a kid in high school, we used to go hang at Mr. Arcade at lunch hour, playing pinball, and gawking at the extraordinary new graphics in games like Gorf, Defender and Robotron. Now, these places are virtual, for better or worse.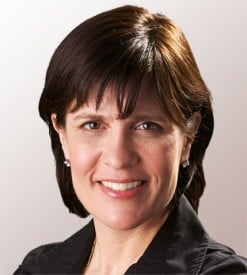 Of course it extends far beyond gaming: mobile banking, dating, geo-location services such as Foursquare, and real-time information. And let's not forget the underlying driver: advertising. It too is shifting to mobile, a transformation that already started years ago but has heated up significantly in 2010.
Will there be any big ideas tonight?
I'll report back on the event, findings and highlights here on Stark Insider.