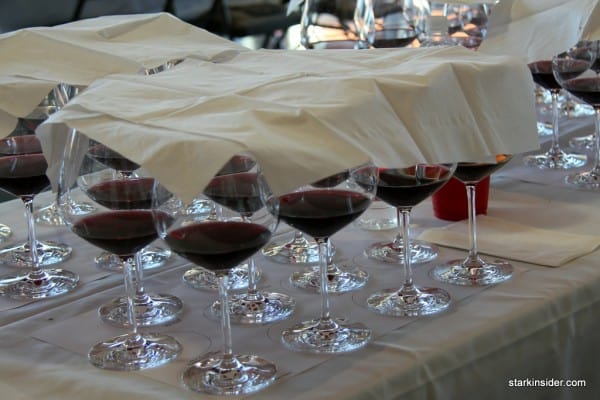 When it comes to Pinot, I'm an eager little son-of-a-gun. It rivals Cab as my favorite red grape. The earthy, dusty, spicy characteristics all speak to me; swirl me, sniff me, taste me. This week, at the 6th annual Russian River Valley Winegrowers media tasting, we were able to do just that — over, and over again.
On a postcard perfect Sonoma County morning, we tasted across 21 Pinots in two flights. A third flight, each year highlighting a different micro-climate/varietal, featured 10 Zinfandels, admittedly one of my least favorites. On the upside, early word is that Chardonnay will take a turn in the RRV tasting spotlight next year.
Some quick geography for those catching up with the popular appellation. The Russian River Valley (est. 1983), one of 13 American Viticultural Areas (AVA) is located 55 miles north of San Francisco, and measures 198 square miles. It include over 200 growers and 100 wineries. To the West: the Pacific Ocean. North: Mendocino County. And to the East a slightly lesser known place called Napa.
Weather patterns include "strong maritime intrusions" of early morning fog, sweeping winds, and afternoons with abundant sunshine.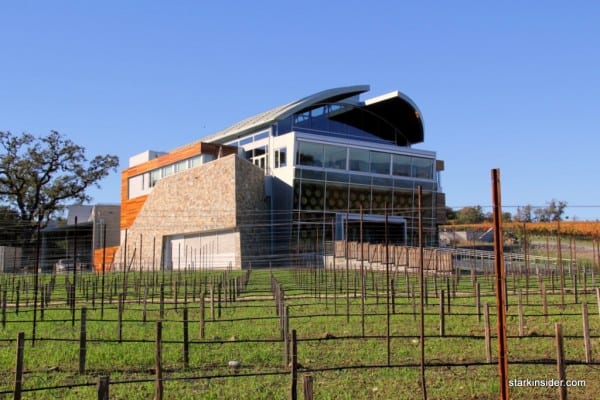 Word of advice: when you're lost in a local wine boutique or beverage section at Whole Foods, Trader Joe's, and, yes, even Costco, look for Russian River Valley… at least when it comes to Pinot (they do make several other notable varietals, but Pinot is their claim to fame). Chances are you'll walk out with a hit on your hands.
One of the themes of this year's tasting was the concept of "districts."
The idea is to coalesce like terroir, like identity into meaningful descriptors based on locales within the RRV appellation. While not official designations, they give growers (and marketers) a way to build recognition. The flights were organized into several of these would-be districts including the Santa Rosa Plains, Middle Reach, Sebastopol Hills, Freestone, Green Valley and Laguna Ridge.
What you quickly realize tasting through so many wines at one sitting is that there is an abundance of nuance; of course, much of this could also be attributed to the winemaker and their particular style — separating the two is, no doubt, an oenophile's investigative adventure.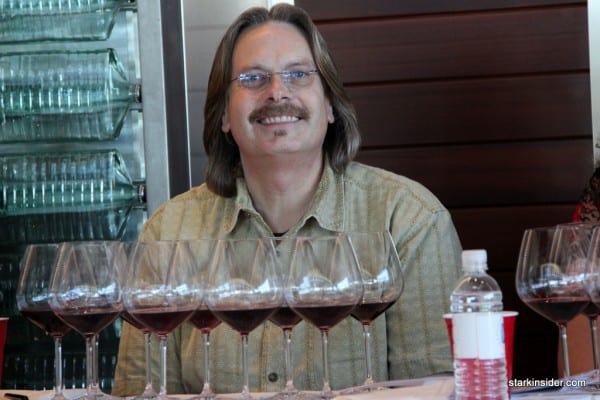 I'm still organizing my tasting notes, and working through my thoughts. It will take some time before I publish my complete report on the tasting. Suffice to say, '08 is another winner for RRV. It was a welcome respite for the assembled winegrowers to momentarily forget about the '10 vintage that is proving to be — as widely reported — an epic challenge.
For now, I leave you with some photos from the day spent at Williams Selyem Winery. Stay tuned for my tasting notes and some of the top picks for the day.