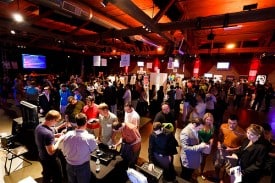 Social gadget platform gdgt will be holding their first every weekend live event this month in San Francisco with over 40 tech brands in attendance. AT&T, Sony, Samsung, Logitech, Sonos, and Acer are just some of the companies that will be showcasing gear. The event is scheduled for Friday, November 12 at the Galleria (101 Henry Adams) in San Francisco.
The inaugural gdgt event was held in San Francisco in August '09 and a recent Boston event drew 25 manufacturers.
Founded by Peter Rojas (co-founder Engadget, Gizmodo) and Ryan Block (former Engadget Editor-in-Chief), gdgt (say it like "gadget") is a consumer electronics media startup funded by True Ventures, Spark Capital, and Betaworks, among others.
Dubbed a "social gadget platform," gdgt enables users to connect with community through gadgets, and connect gadgets through community. "It's a place for to engage with your devices and hang out with people who are as passionate about their gear as you are."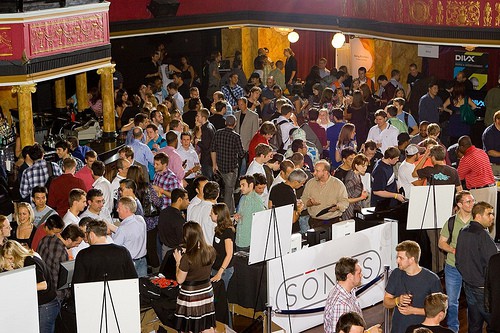 gdgt live in San Francisco (all-ages)

San Francisco, gdgt is coming home on November 12th! It's been about a year since we launched out here and we're back with our biggest and best event to date: over 40 amazing technology companies will be showing off.

You really don't want to miss this, especially since we'll have free gdgt t-shirts and cellphone cases for the first few hundred people who show up, plus a bunch of cool giveaways (and, of course, a ton of hot new gadgets to play with).

When: Friday, November 12th from 7 – 10pm

Where: SFDC Galleria, 101 Henry Adams St.

More information: Facebook event page