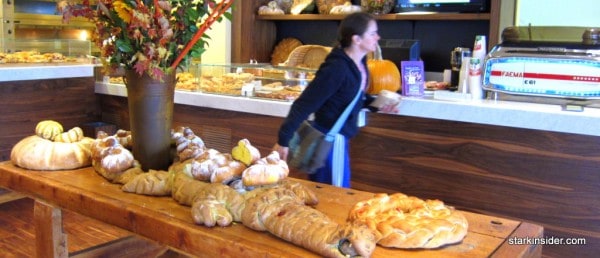 On a cloudy Friday recently, I found myself rushing through the streets of Berkeley after being dropped off just in front of the parking garage across from the Berkeley Repertory Theatre. It was about 20 minutes prior to the start of the first of a three part marathon theatrical event, The Great Game: Afghanistan which explores the history and culture of this little understood place since Western involvement in 1842.
We had driven in from San Francisco and I didn't have the opportunity to catch breakfast. It was a mad dash before I had to be seated in the Roda Theatre so I headed up Addison Street in search of lattes and croissants.
Just as I approached Shattuck Square, a most inviting Italian bakery seemed to appear out of nowhere. Its ornate architectural lines are reminiscent of tradition, while the pastel colors hint of modern whimsy. There were folks seated in the outdoor patio even though it was a cool morning foreshadowing the Bay Area winters just around the corner.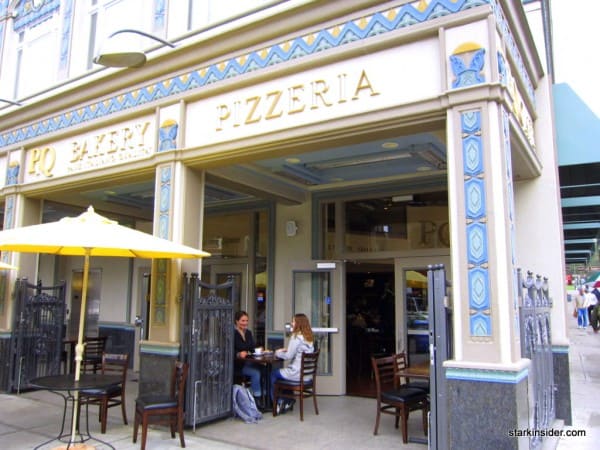 As I pushed through the glass doors, the smell of warm, freshly baked breads and pastries filled my nostrils. Laid across a modern glass display counter and on an antique-looking table was every kind of baked good one could ever desire. I had to resist the temptation of ordering one of everything.
The service was fantastic. As I was enviously glancing at the impressive stainless steel espresso machine they had, an older gentleman behind the counter gave me the most warm and sincere smile. For a moment, memories of my many visits to cafes in Rome, Italy came flooding back.
In the end, I ordered a large non-fat latte and three little milk buns, one walnut, one raisin and one olive. When I was handed the brown paper bag with my bread, the woman behind the counter also offered me a cookie sample. In a hurry, I thanked her and shoved it into my paper bag.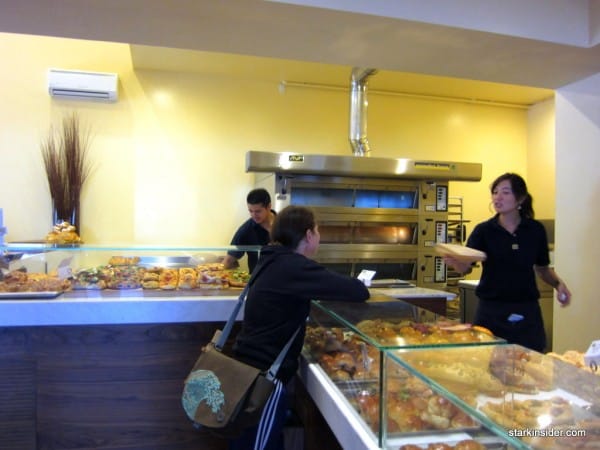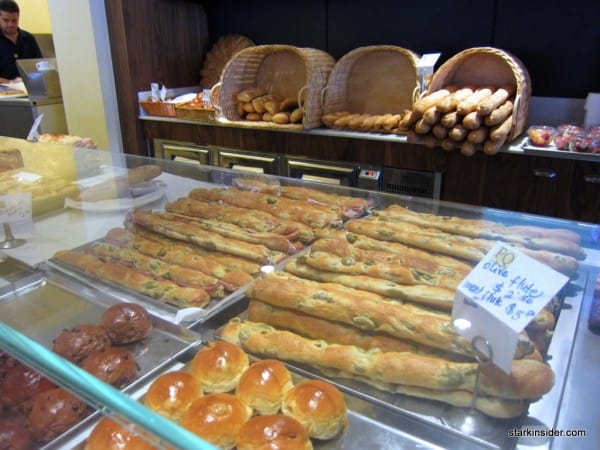 With latte and milk buns in hand, I quickly ran down the street. With about 10 minutes to spare, I entered to Roda Theater lobby, sat down on a leather bench and enjoyed my breakfast. The hot latte and freshly baked bread was such a treat.
I am looking forward to performing this ritual soon. Perhaps for lunch, I hear their Panini is worth the visit as well.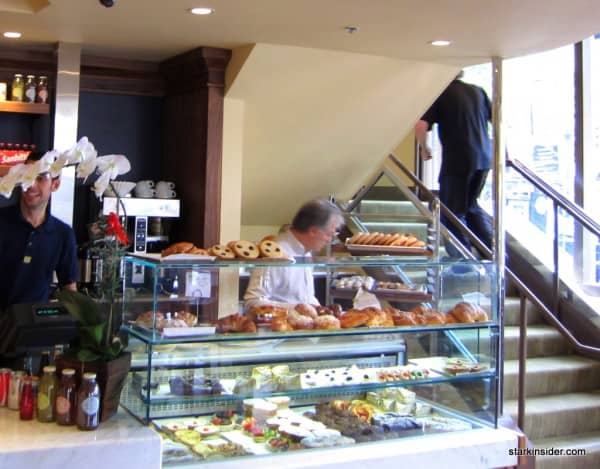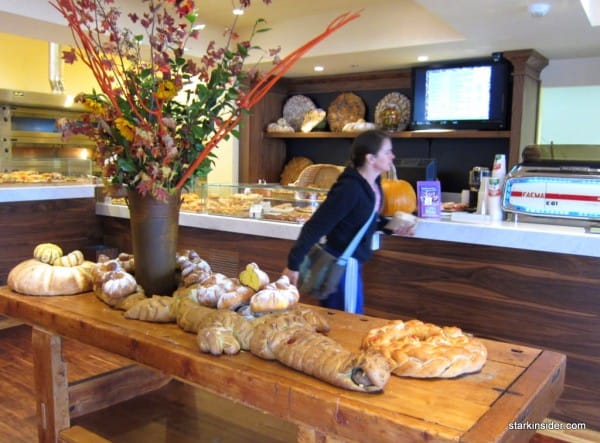 Pane Italiano Qualita (PIQ)
91 Shattuck Square
Berkeley, California
94704

phone: 510.540.7700
fax: 510.540.1041